Tim Vanderlaan
Posted: July 16, 2018 at 1:08 pm
1982. Wanda beach. A 35mm film camera mounted to the nose of a surfboard captures a unique angle. The difficulties of getting this type of shot has been simplified with the use of todays Go- Pro cameras. Tim Vanderlaan Photo.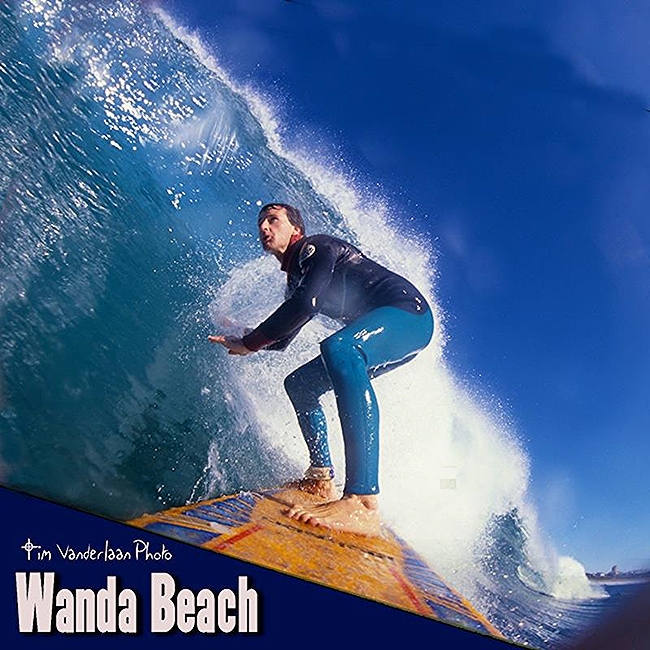 June 1995 Shark Island.
Posted: January 22, 2018 at 2:11 pm
June 1995 Shark Island.  Unidentified surfer casually riding in the eye of a cold and overcast winter island wave. Tim Vanderlaan photo.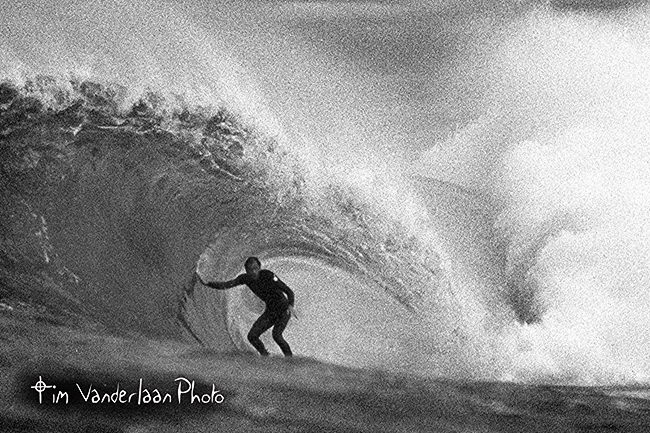 View From The Sky '78
Posted: September 17, 2016 at 6:56 pm
What Cronulla looked like from a Qantas 747 back in '78  photo Tim Vanderlaan.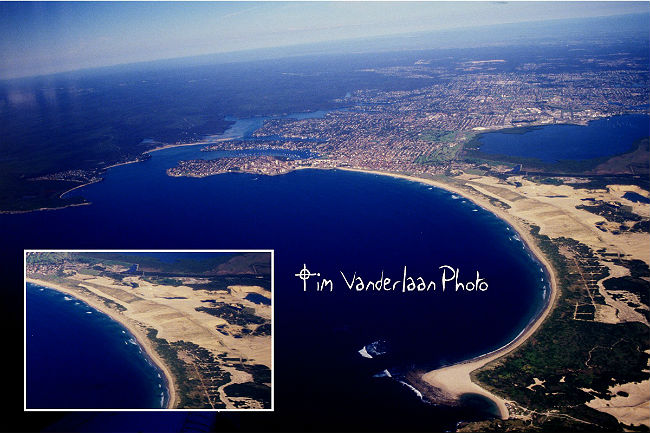 Winter '80
Posted: July 3, 2016 at 10:56 am
Winter 1980  Shark Island.     Before jet skis, internet surf cams and high-performance 3 fin boards, anyone that even caught a wave at the Island was a deadset "hero"   Tim Vanderlaan photo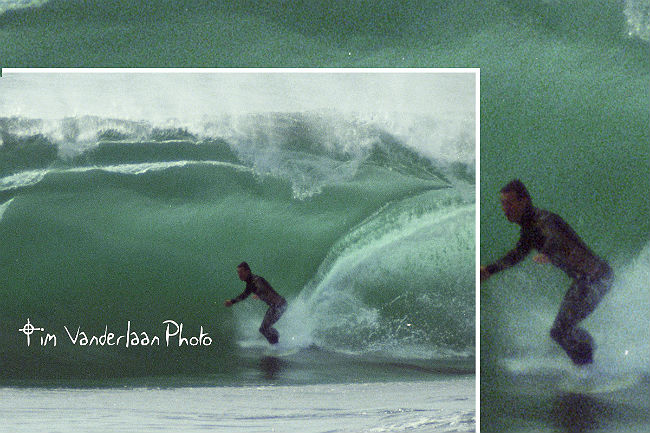 Jacko and Tim
Posted: April 11, 2016 at 10:07 am
March 1998   Brian Jackson and TV.  Since the early 60's the heavy longboards of the time, and Crescent Heads long peeling waves, were a perfect match.  Today Crescent is still one of those special few point breaks on the east coast of Australia.   Tim Vanderlaan photo.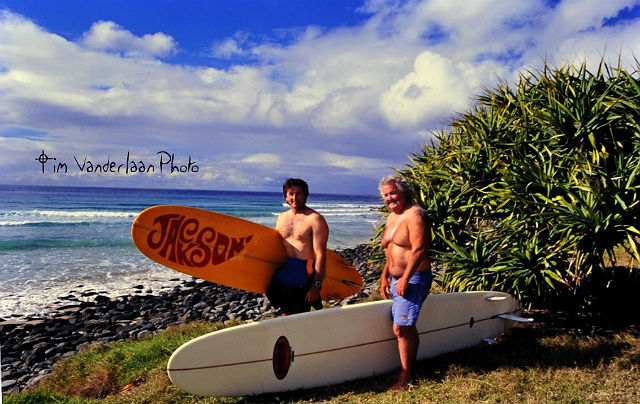 Unknown Surfers by Tim Vanderlaan
Posted: March 4, 2016 at 2:12 am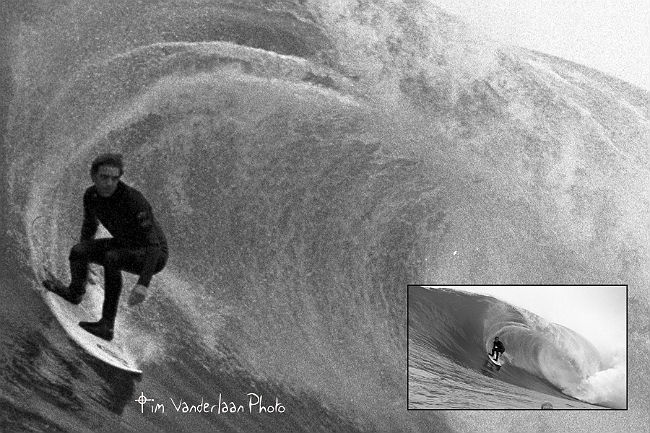 Shark Island June 1995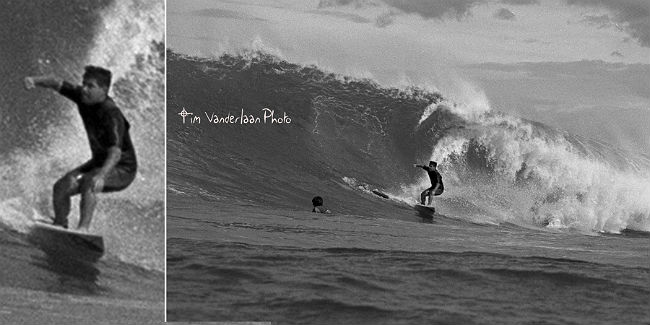 May '97 Cronulla Point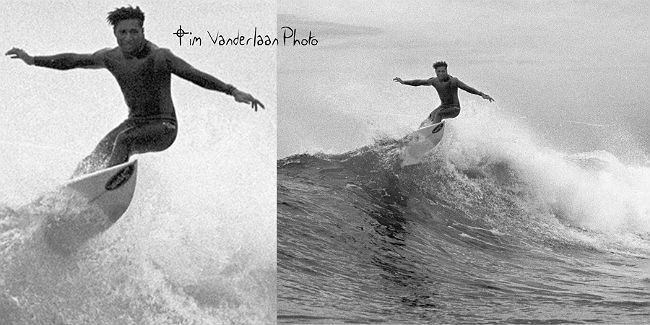 May '97 Cronulla Point
Tim Vanderlaan '77
Posted: May 19, 2015 at 8:56 pm
Not only is Tim a great surf photographer he is also a talented surfer with a special love for Mals which sees him still compete regularily in the Monthly Southside Club Comps. This shot '77.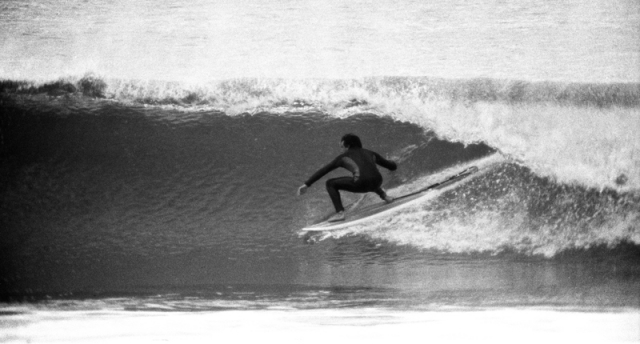 Tim Vanderlaan Go Pro
Posted: June 18, 2013 at 2:42 pm
Tim has long been one of Cronulla's longest surviving surf photographers who started shooting surf photos back in the Seventies. He still lives and shoots in the Cronulla area and has been known for  pushing the boundaries with his experimental camera boards. With the introduction of the Go Pro Tim's got a new toy to play with. This shot taken at Wanda Beach May 2013.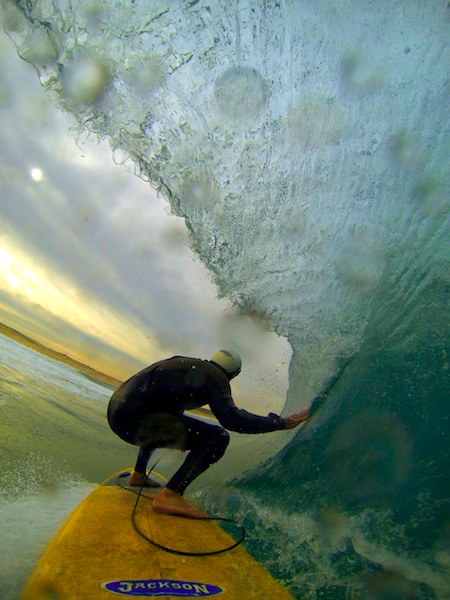 Tim Vanderlaan
Posted: April 9, 2013 at 7:38 pm
Tim Vanderlaan is a multi talented surfer who grew up in the family home on the hill overlooking Wanda and Greenhills. From Mal, short-board to his photography Tim has played  a huge part in Cronulla's beach history. This shot of Tim surfing Kirra in '77 photo courtesy Jackson Surfboards.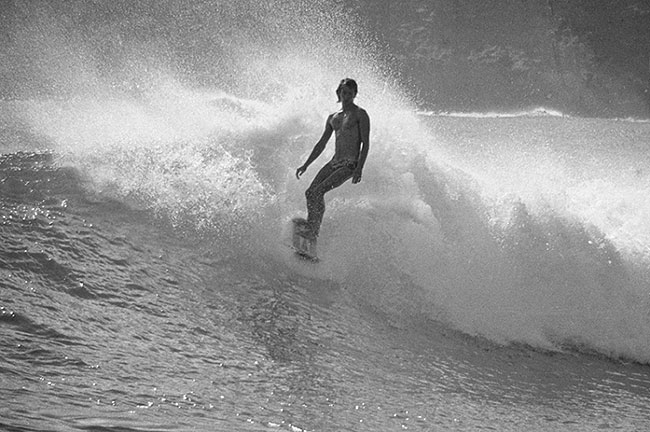 Tim Vanderlaan Camera Board 80's
Posted: February 8, 2013 at 8:26 am
Tim Vanderlaan is well known around Cronulla for his innovative camera skills and ability on a Mal. Tim began experimenting with homemade camera board built housings in the 80's here he explains the process.'
"My early 1980's board cam attempts (pre go pro days) A heavy camera with motor drive, in a even bigger water housing & bolted to the nose of the board, activated by a wire running the length of the board, coiled around the leggie, thro my wettie into a switch in my hand… most times the wire would break as the wire wouldn't stretch enough with the leg rope resulting in an electrical "short", a wasted roll of film and being continually zapped by the broken "shorted" wire all the way back to the beach". Below 2 self portraits using the camera board.