Murph and Old Joe
Posted: June 11, 2019 at 11:09 am
1990s Classic shot of Murph and Old Joe inside the Alley Milkbar holding the Charity Shield surfing trophy…2 local legends no longer with us photo courtesy John Veage.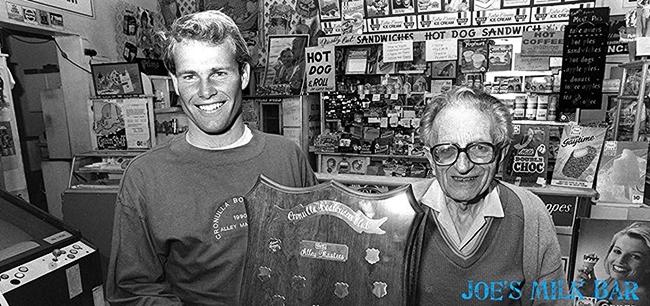 Andrew Murphy
Posted: July 18, 2015 at 7:40 pm
Murph showing the style that made him one of the standouts at Elouera mid 80's photo Chris Stroh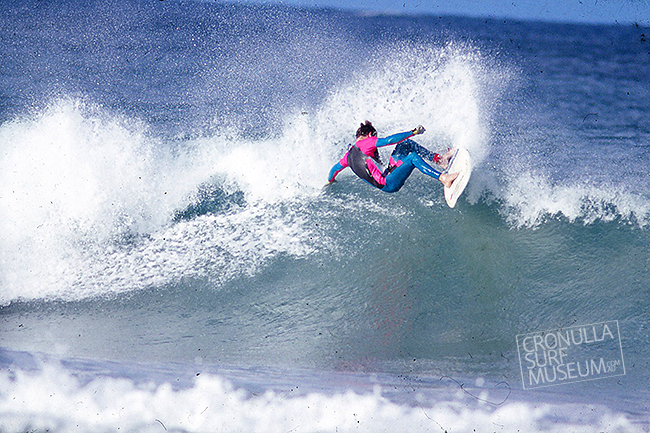 Andrew Murphy
Posted: September 18, 2014 at 6:25 pm
Murph ripping on his backside taking on The Point around '92 photo Chris Stroh.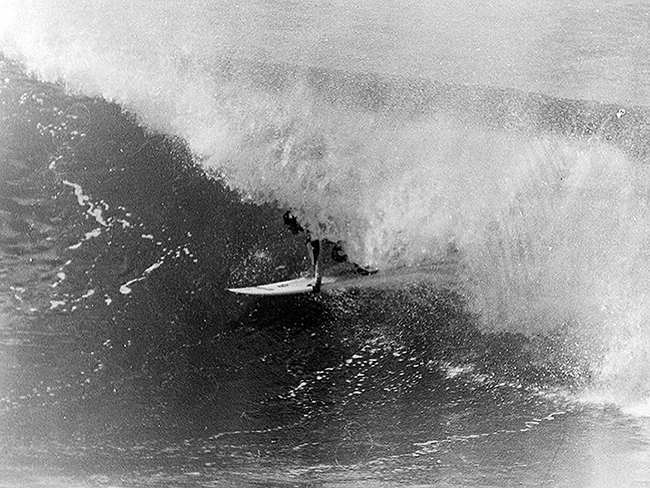 Andrew Murphy
Posted: July 4, 2014 at 11:42 pm
Murph blasts the top section of this Cronulla Point wave, late 80's sequence by Chris Stroh.
Andrew Murphy
Posted: May 22, 2014 at 5:48 pm
This shot was taken mid 80's at Elouera Beach , when Murph was one of EBCs competitive top guns photo Chris Stroh.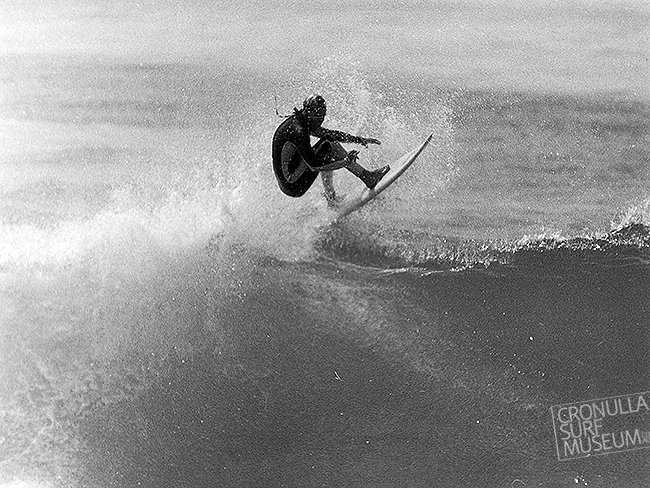 Andrew Murphy Cover
Posted: March 15, 2014 at 5:44 pm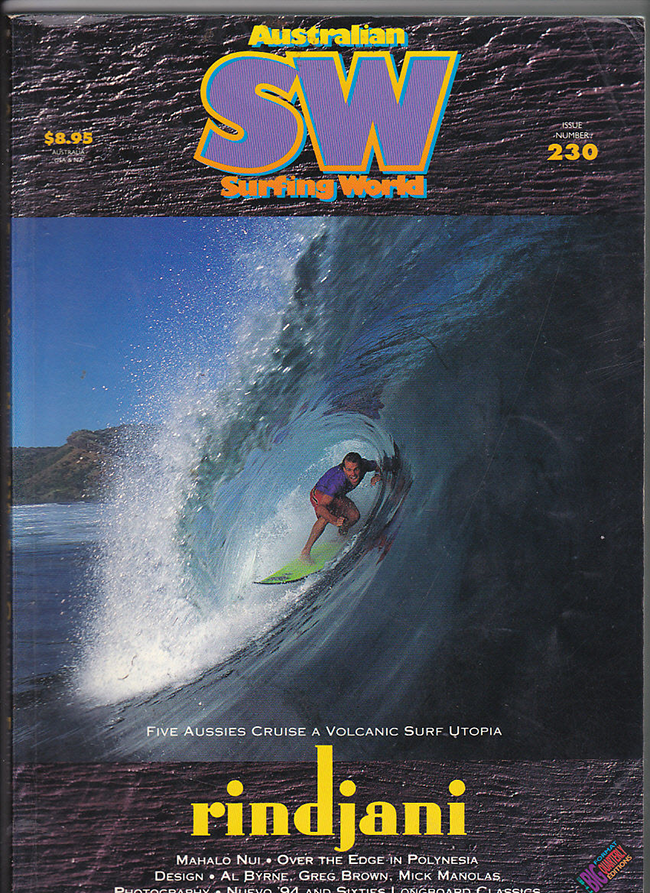 Underground Surf Magazine.
Posted: October 19, 2012 at 11:10 am
First published around the mid 90's, Underground Surf was the work of passionate surfer and weather forecaster Ben Horvath. What was so special about U.S was that it was a south-side based and  influenced magazine which gave the local crew a bit of a push. Regularly featured were Terapai, The McKinnleys, Boogs , Rusty and the new kids like Blake Johnston, Flintoff and crew.  This issue Spring '94 it was Murph on the cover taken by Joli. Since its demise in early 200's the South-siders once again are too often easily ignored by the current crop of surf publications.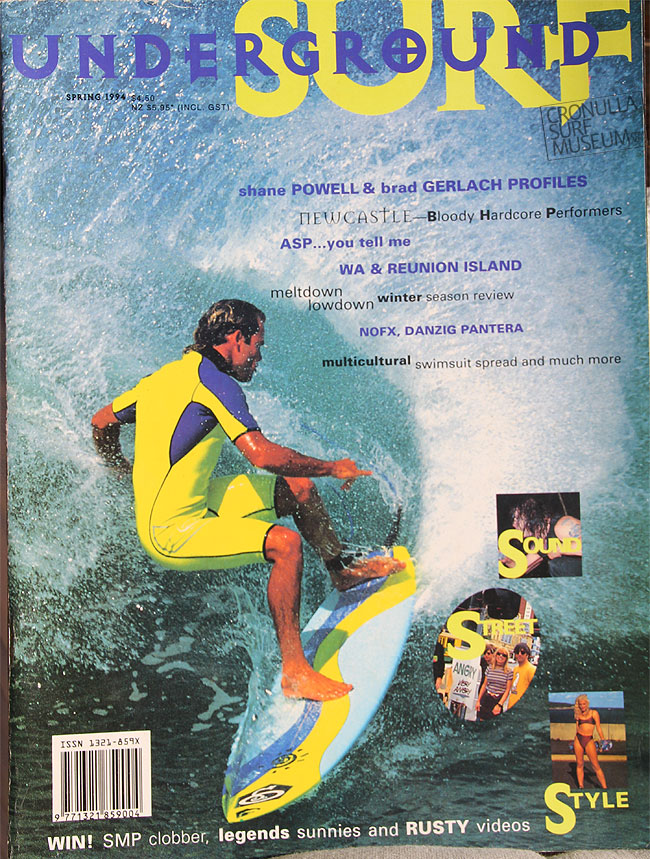 Andrew Murphy
Posted: June 30, 2012 at 8:46 pm
Here's Andrew Murphy going for a barrel roll at Midway in the late 80's. Murph was one of the first of the Cronulla crew to get into aerials and new school moves . Photo Chris Stroh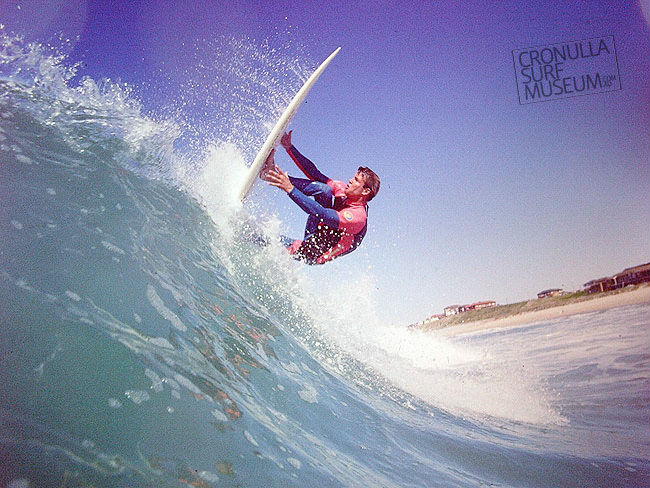 Murph
Posted: March 22, 2012 at 9:21 am
Andrew Murphy all round styler, floating pic Stroh Late 80's.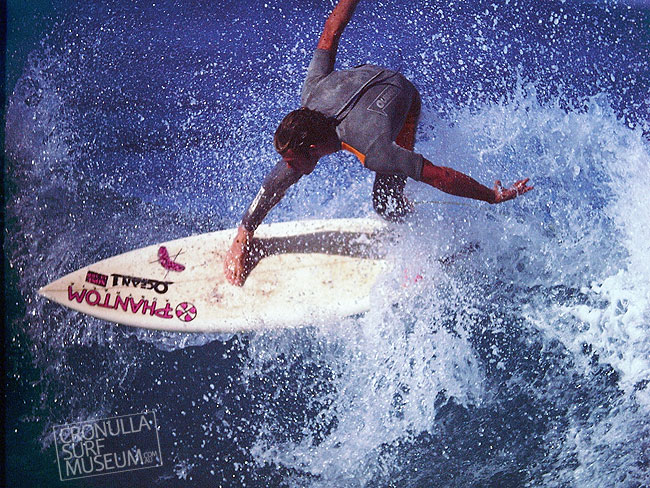 Andrew Murphy
Posted: December 24, 2011 at 12:47 pm
Murph was an all round talent from 1ft contest mush to maxed out Voodoo or classic perfect pits in unchartered reefs in Indo, he was a standout in all conditions. This pic, pig dogging The Point late 80's photo Stroh