1978. Hang Gliding
Posted: August 28, 2018 at 12:20 pm
1978.  Hang gliding at the wall, North Cronulla.  At the time hang gliding was a new sport which allowed this man to fly, and it certainly attracted lots of attention from beachgoers.  Even the seagull looks surprised.  Tim Vanderlaan photo.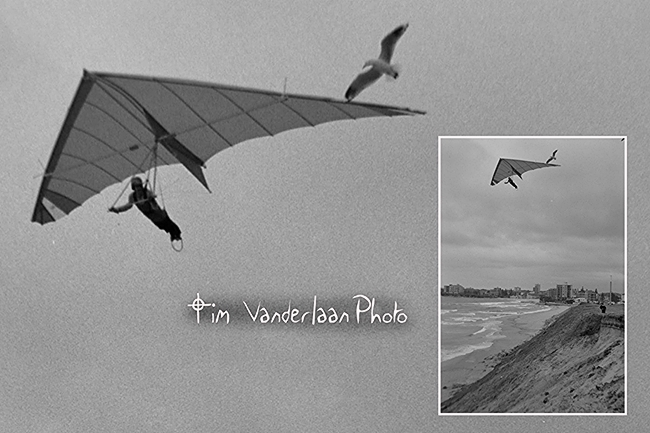 Brad Hampson
Posted: August 28, 2018 at 12:18 pm
1979. Cronulla Point. Brad Hampson in the slot. At the time surfers would use a wetsuit vest over the top of a short sleeved spring suit for added warmth.  Tim Vanderlaan Photo.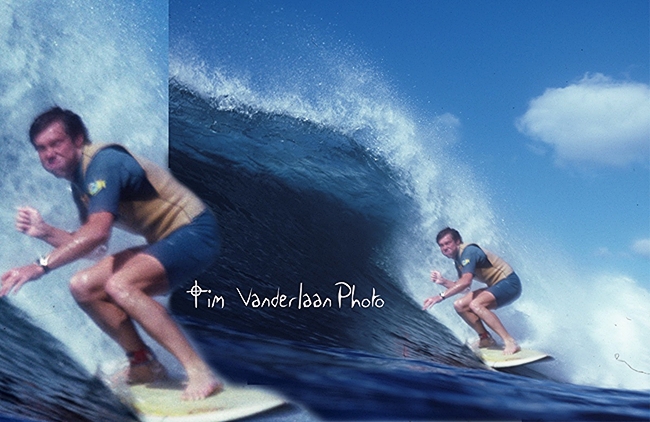 Big Hair
Posted: August 28, 2018 at 12:14 pm
Mid 70's. BIg hair, was all the rage in the seventies.  If you could grow it, you would and the longer the better.  Funny to think, 40 years on and this guy would be lucky if he was sprouting more than a couple of hairs on his head.  Tim Vanderlaan Photo.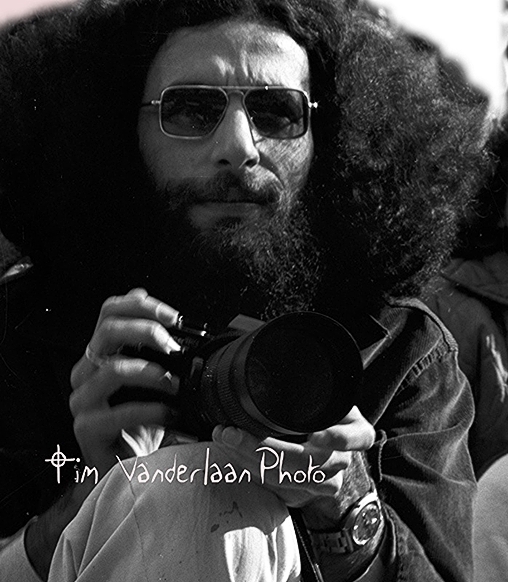 Midway '75
Posted: August 28, 2018 at 12:07 pm
August 1975. Midway left-hander.  Shot early one morning with a Pentax Sp1000 film camera, this surfer has a unique surfing stance that someone should recognise.  Tim Vanderlaan Photo.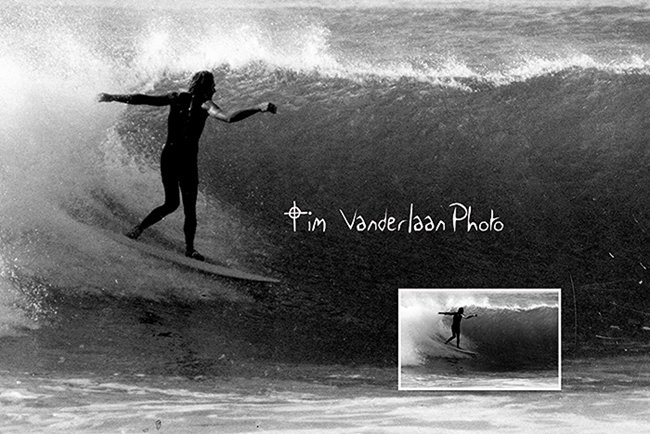 Katzap
Posted: August 28, 2018 at 12:06 pm
Rod Katis at Elouera Beach in the late 80's. Tim Vanderlaan Photo.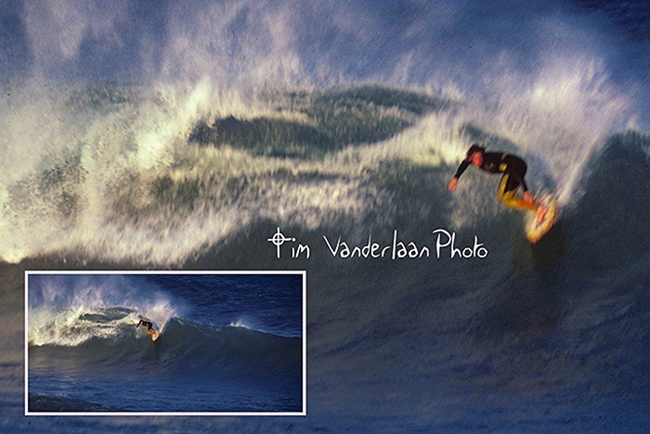 5th Left
Posted: August 28, 2018 at 12:04 pm
5th Left.  Cronulla's secret lefthander breaking in open ocean. For decades brave surfers have made the long paddle, and reaped its rewards. Tim Vanderlaan Photo.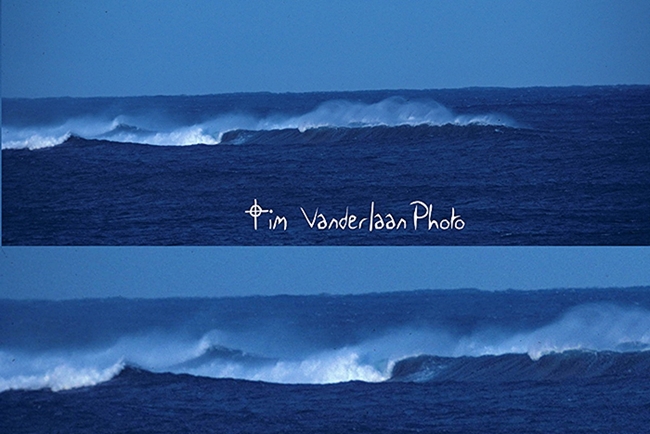 Hand Plane and Belly Boarding
Posted: August 4, 2018 at 8:59 am
1965 Lewis Cawsey bodysurfing with a hand plane and Greg Vaughan bellyboarding, at Cronulla Point. Photo Jack Eden.
Interview with Lewis Cawsey    
At home we used to make our own boats and we had marine ply. I got the idea of what was going on in the surfing scene and made my own paipo board. I had a mate up the street, Greg Vaughan, who ended up buying his own bellyboard (two fins) from school friends. Swim fins came from the Bob Frazer Sports Store in Cronulla, near the theater. Greg's board had a laminated wood resin finish and two fins—nice board. Mine was just marine ply and varnished. My ply paipo board was also used as a skim board when the surf wasn't working. 
Rest of interview at
http://mypaipoboards.org/interviews/LewisCawsey/LewisCawsey_2014-0820.shtml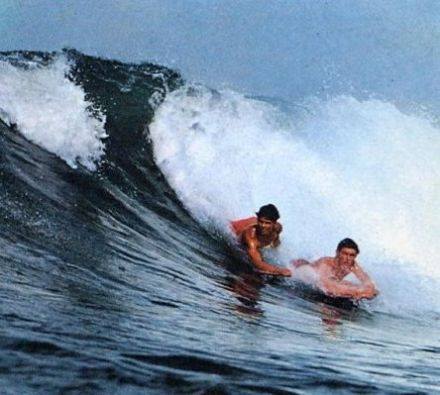 Frank Latta
Posted: August 4, 2018 at 8:56 am
Frank Latta early 70s Peter Clarke Surfboards shape.
1968 Wanda Sand Dunes
Posted: August 4, 2018 at 8:47 am
1968. The Wanda Sandhills were an imposing backdrop of most Cronulla shots taken in the 60's and 70's. Tim Vanderlaan photo collection.

Craig Stroh
Posted: August 4, 2018 at 8:45 am
1992. Craig Stroh shooting film at Shark Island. Before commercially available waterhousings, surf photographers often made their own camera housings from perspex, fibreglass and lots of trial & error. Tim Vanderlaan Photo.