Hand Plane and Belly Boarding
Posted: August 4, 2018 at 8:59 am
1965 Lewis Cawsey bodysurfing with a hand plane and Greg Vaughan bellyboarding, at Cronulla Point. Photo Jack Eden.
Interview with Lewis Cawsey    
At home we used to make our own boats and we had marine ply. I got the idea of what was going on in the surfing scene and made my own paipo board. I had a mate up the street, Greg Vaughan, who ended up buying his own bellyboard (two fins) from school friends. Swim fins came from the Bob Frazer Sports Store in Cronulla, near the theater. Greg's board had a laminated wood resin finish and two fins—nice board. Mine was just marine ply and varnished. My ply paipo board was also used as a skim board when the surf wasn't working. 
Rest of interview at
http://mypaipoboards.org/interviews/LewisCawsey/LewisCawsey_2014-0820.shtml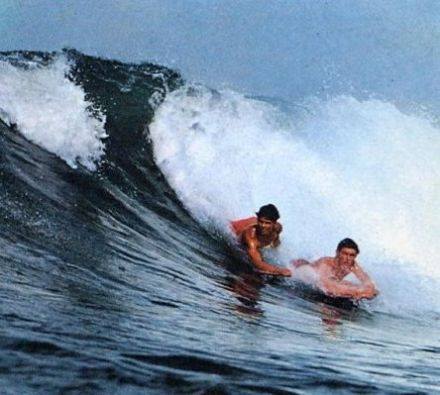 Frank Latta
Posted: August 4, 2018 at 8:56 am
Frank Latta early 70s Peter Clarke Surfboards shape.
1968 Wanda Sand Dunes
Posted: August 4, 2018 at 8:47 am
1968. The Wanda Sandhills were an imposing backdrop of most Cronulla shots taken in the 60's and 70's. Tim Vanderlaan photo collection.

Craig Stroh
Posted: August 4, 2018 at 8:45 am
1992. Craig Stroh shooting film at Shark Island. Before commercially available waterhousings, surf photographers often made their own camera housings from perspex, fibreglass and lots of trial & error. Tim Vanderlaan Photo.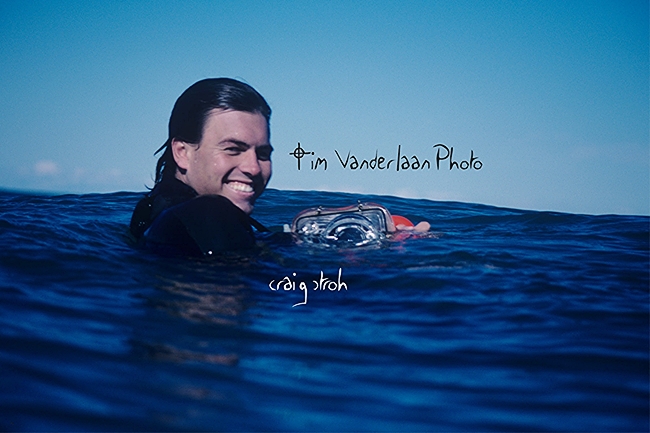 Jack Eden
Posted: August 4, 2018 at 8:43 am
1995.  Legendary 60's surf photographer Jack Eden captured here in a rare surf image where he himself is the subject.  Tim Vanderlaan Photo.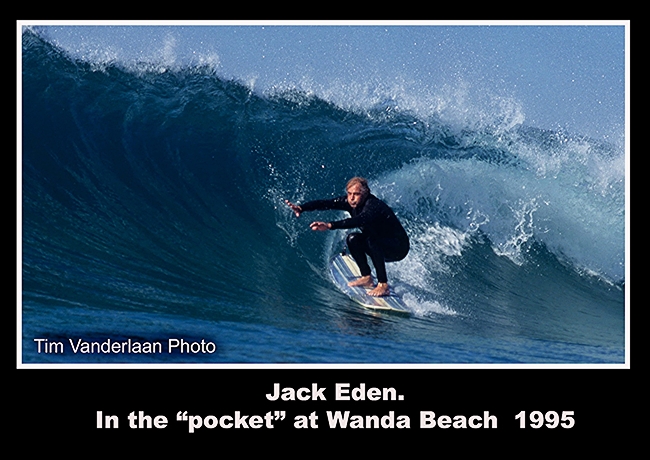 Ashley Gee
Posted: July 18, 2018 at 11:38 am
As a grom Ash showed real potential competing with EBC until he changed course and foccussed on his reef surfing skills. During the 80s he gained a rep as one of the best underground chargers in Cronulla. This pic surfing at the time  one of the last uncrowded spots in the Nulla mid 80s photo Chris Stroh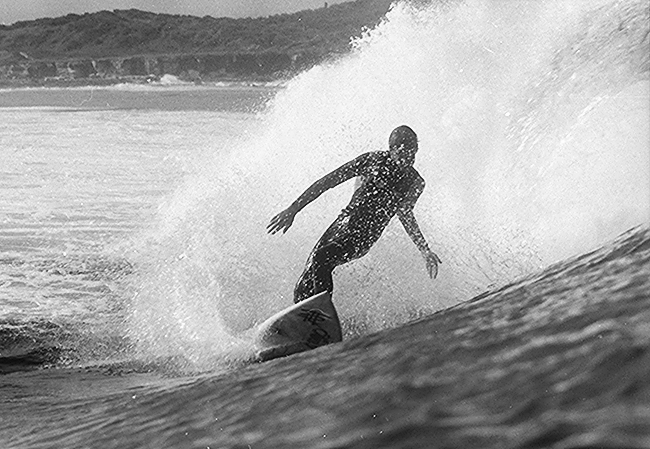 Steve Doney. Matt Surfing '76
Posted: July 18, 2018 at 11:33 am
June 5, 1976. Steve Doney. Matt rider, Shark Island, a few years before the "lids" discovered the Island, Steve was charging impossible waves on an air filled canvas matt. Steve's gotta be Cronulla's unsung surfing hero. Tim Vanderlaan Photo.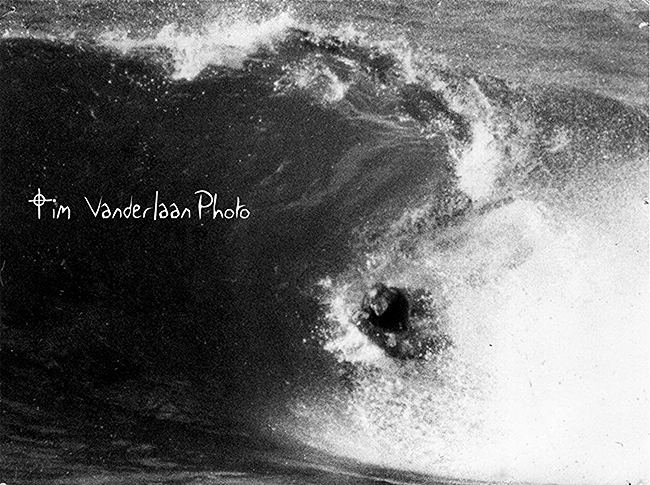 Emerald Surfboard 80s
Posted: July 18, 2018 at 11:22 am
Tim Pooley at Wanda Beach
Posted: July 18, 2018 at 11:10 am
Early 1980's. Tim Pooley stalling in the pocket of a nice Wanda Beach wave. Tim Vanderlaan Photo.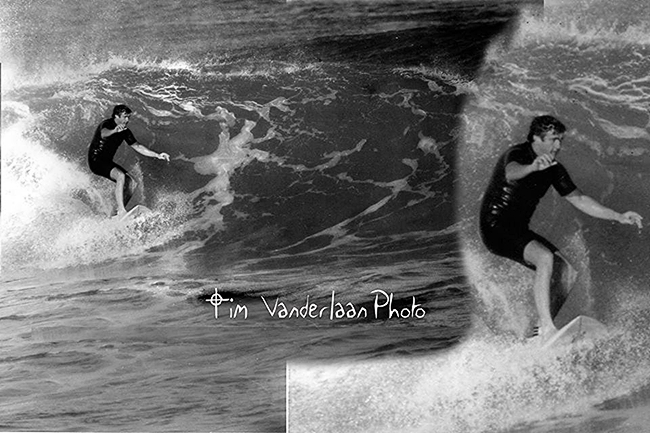 Ross Longbottom
Posted: July 18, 2018 at 11:07 am
Ross Longbottom getting amongst big 2nd Reef Cronulla Point mid 70s photo Steve Core