Richard Herbert '78
Posted: March 17, 2020 at 10:08 am
Herbie scores a dredger at Shark Island in '78. Shot with a Nikonos II by Chris Stroh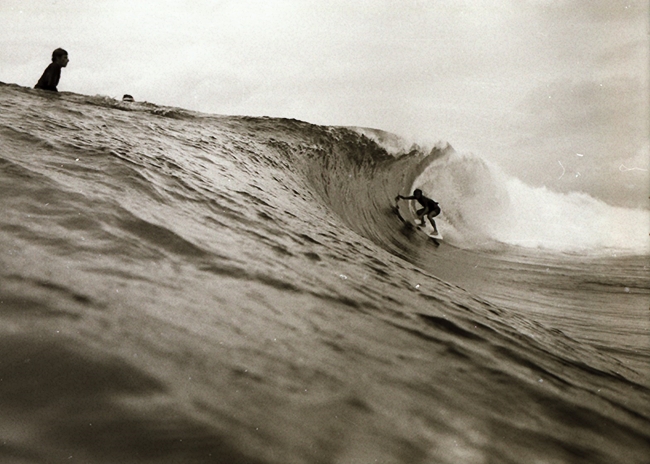 1981 The Wanda Beer Tent
Posted: March 17, 2020 at 9:37 am
1981 The Wanda beer tent. The Australian surf life saving titles were held at Wanda for the first time and tooheys was the beer of choice. "I feel like a tooheys or two". Tim Vanderlaan Photo.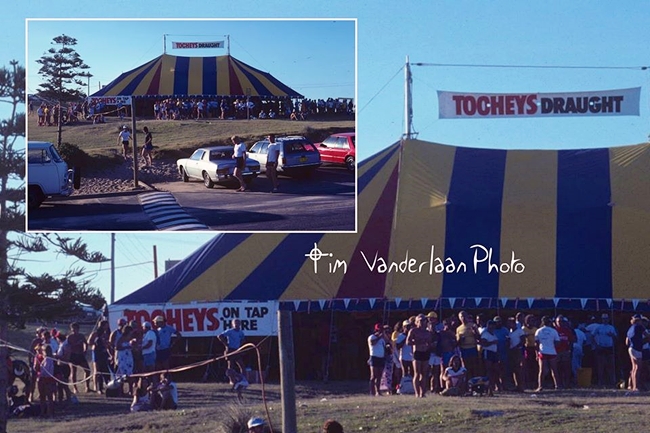 The Liddelow's at Wanda Beach
Posted: March 17, 2020 at 9:20 am
Remember the house on the hill just above Wanda surf club. this belonged to the Liddelows family Circa 70s and 80s, heres a few shots from the photo album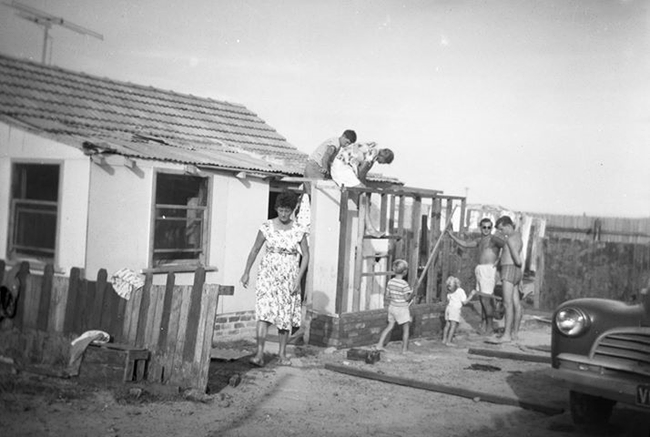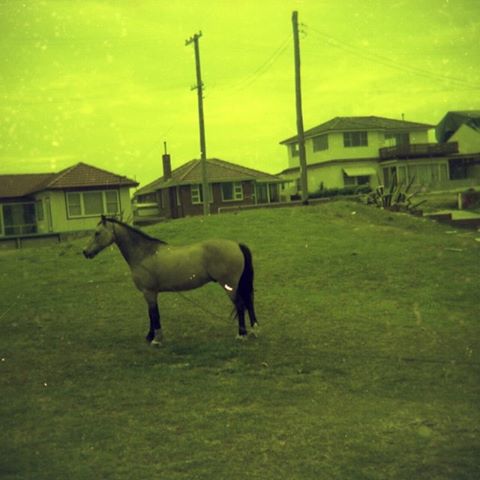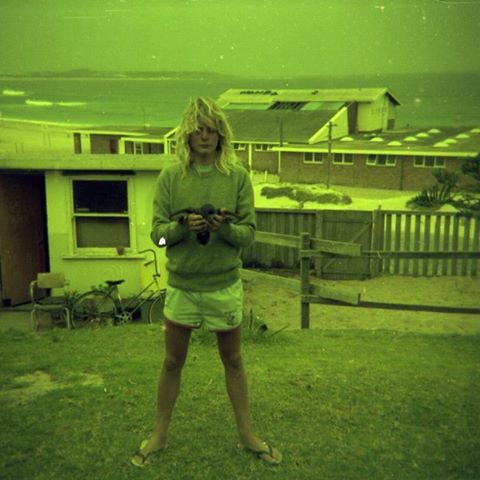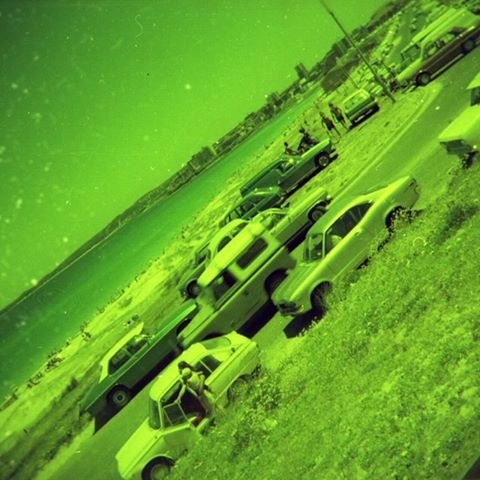 Gary Hughes '78
Posted: March 17, 2020 at 9:10 am
Gary Hughes from SURF Magazine, May issue 1978 photo Dave Shaw.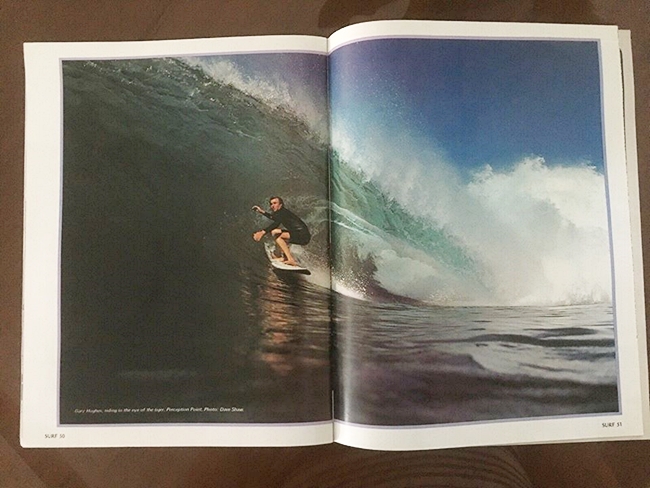 Gary Hughes
Posted: March 17, 2020 at 9:04 am
After coping a fin to his skull in Hawaii Gary used a (Canadian Ice Hockey) helmet  to cover the "soft spot" where the surgeons had removed a large segment of smashed skull-bone & allowed me to surf and compete, before my cranioplasty (plate insertion)…Photo Getty Images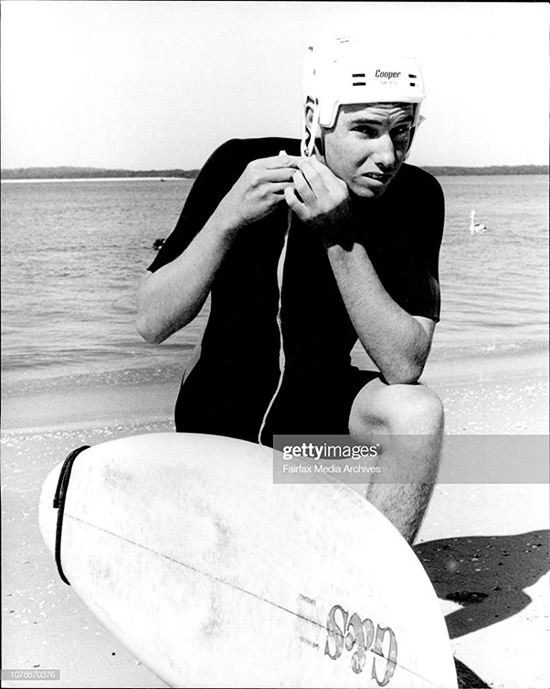 Col O'leary '78
Posted: January 31, 2020 at 2:02 pm
1978 Elouera Beach. A long haired Col O'leary and his younger brother Finbar have been regulars of the Cronulla beach scene for decades. Col is Connor O'leary's uncle. Tim Vanderlaan Photo.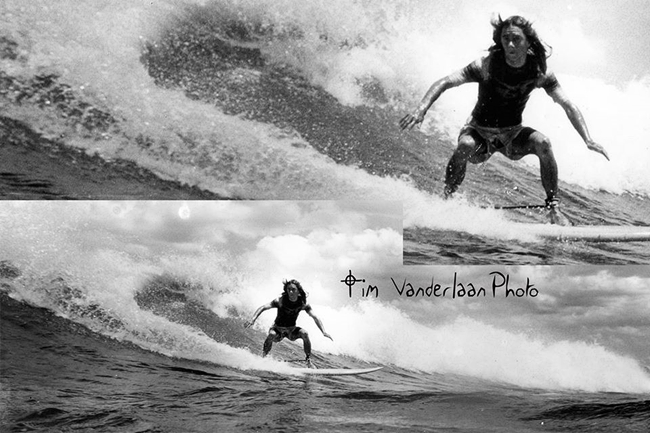 Racing Nippers '68
Posted: January 31, 2020 at 1:54 pm
1968. Racing nippers spraying water. The Wanda surf club (top right) sat high on the hill, and the Elouera surf club (mid shot) had recently been constructed. Tim Vanderlaan photo collection.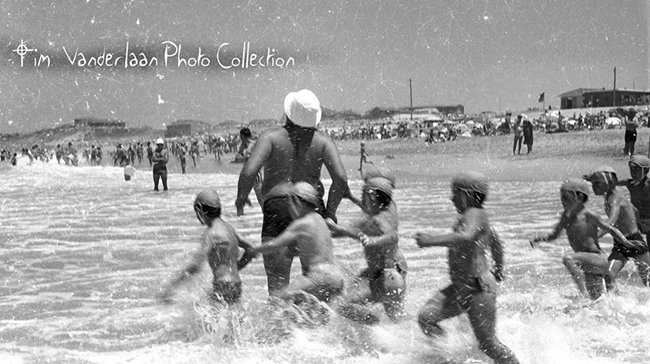 Wanda SLSC '68
Posted: January 31, 2020 at 1:52 pm
1968. Wanda SLSC nipper group competing in the Sunday morning wadding race. Tim Vanderlaan Photo Collection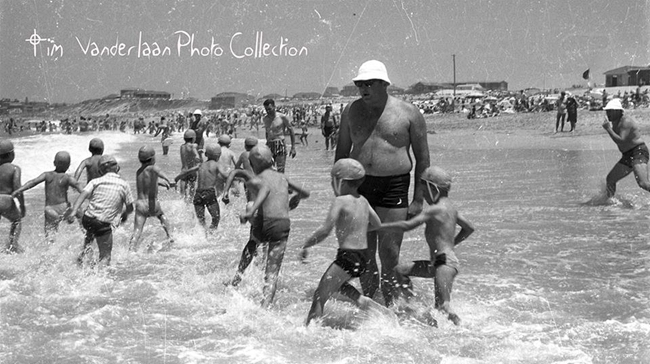 Tim Gibson '83
Posted: January 31, 2020 at 1:49 pm
1983. Tim Gibson. A regular competitor in the Elouera Board riders club throughout the 1980's. Tim Vanderlaan photo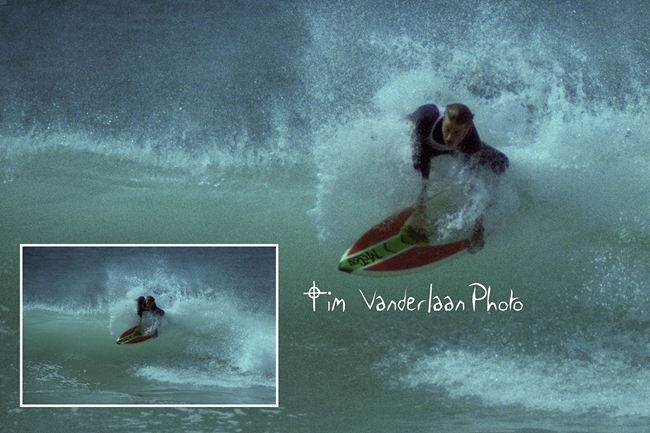 Winter 2001
Posted: January 31, 2020 at 1:47 pm
Winter 2001. This bodyboarder narrowly evades an angry avalanche of water at Shark Island. Tim Vanderlaan Photo