Cronulla Point by Bob Weeks
Posted: April 5, 2021 at 12:17 pm
Surfabout Magazine Vol2 No2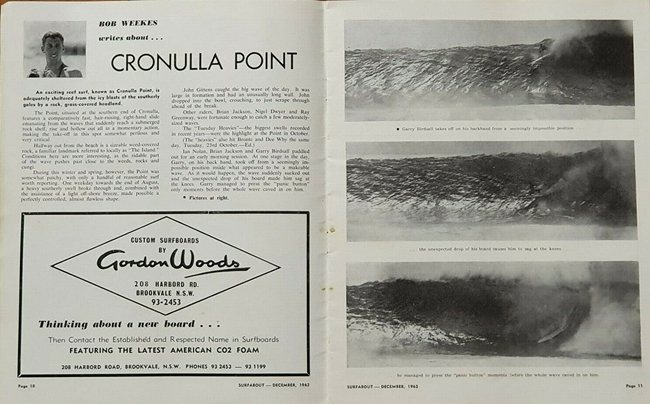 Jack Eden Photos 1963
Posted: March 30, 2021 at 6:03 pm
Jack Eden photos 1963 riders include Gary Birdsall, Billy Dews, Dave Coppleson, Alan Dorman, Ian Nolan and Ray Greenaway
Gary Birdsall '65
Posted: March 22, 2021 at 9:33 am
Gary Birdsall centre spread in Surfabout Magazine Vol3 #2 1965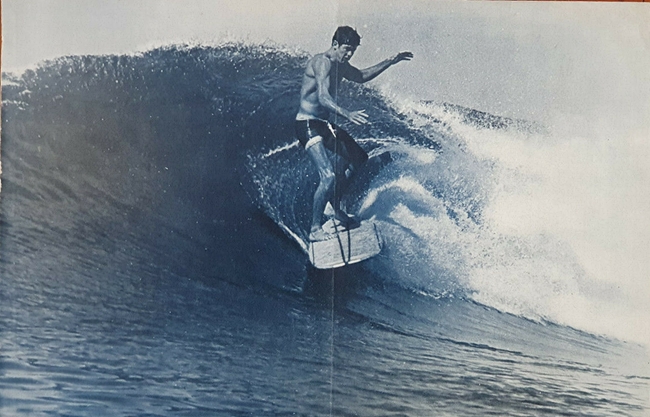 Gary Birdsall
Posted: January 31, 2020 at 1:43 pm
BIRDSALL: CHAPTERS FROM A SURFING LIFE
Surf history buffs know all about Gary Birdsall. They probably even know where he lives, but he's never sought the limelight and if you haven't been paying attention you might have missed him. Shaper, designer, artist and much more, Marcus James' story of this much-travelled goofyfoot is a ripper as are the classic photos from Bob Weeks, Albe Falzon and Jack Eden. By way of full disclosure there is a Jack Eden photo of Gary on my living room wall so I reckon if you don't enjoy this, in the immortal words of The Silver Bodgie "you're a bum!".From Vol 19 no 5 Pacific Longboarder
.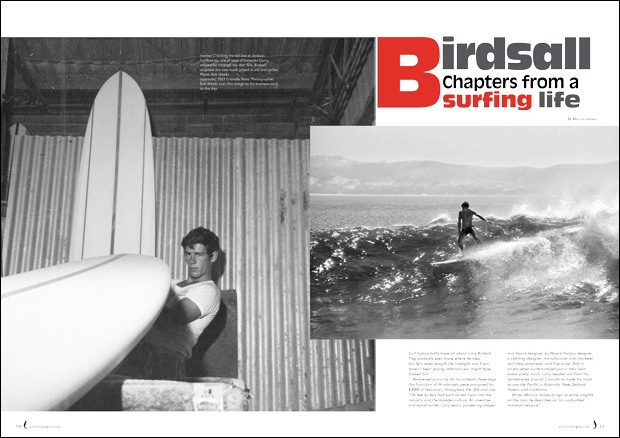 From Vol 19 no 5 Pacific Longboarder.
Gary Birdsall
Posted: January 19, 2017 at 7:50 am
From the pages of Surf Scene Issue 1 Gary Birdsall cops a feature on being a local at Cronulla image by Bob Weeks early 60s

Garry Birdsall
Posted: December 2, 2016 at 12:13 am
Cronulla Point early 60s with unusual stringer design.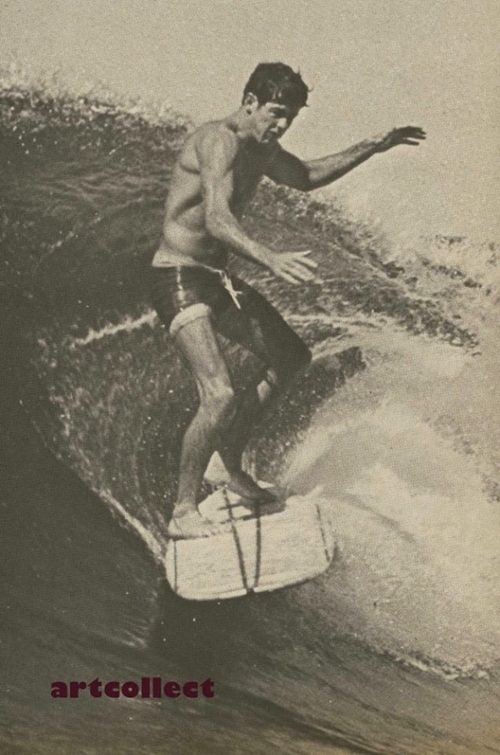 Gary Birdsall Point Seq by Bob Weekes 1962
Posted: March 14, 2016 at 7:43 pm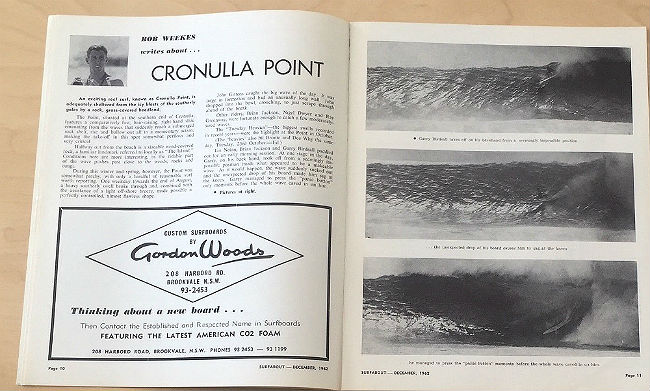 Bombora
Posted: February 14, 2016 at 1:21 am
Gary Birdsall at Cronulla Point photo by Bob Weeks.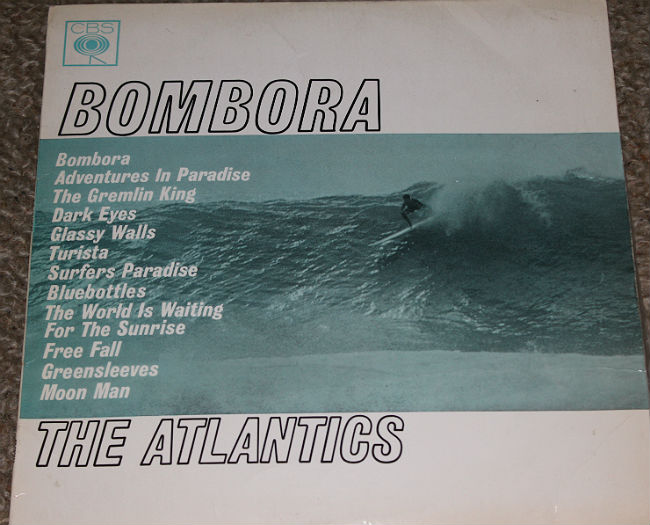 The Fantastic Four
Posted: April 4, 2015 at 2:07 pm
During the Sixties 4 Cronulla surfers rose above the pack, left to right Bobby Brown, Brian  Jackson, Frank Latta and Gary Birdsall from SW.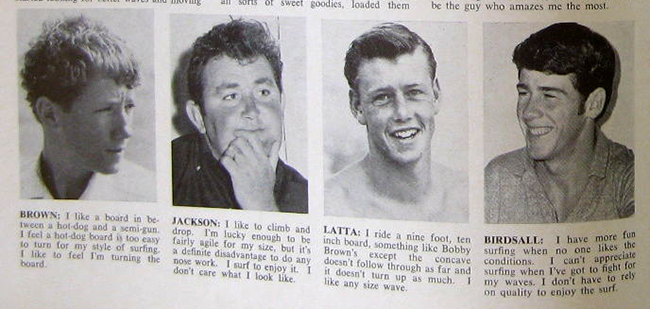 Gary Birdsall Model
Posted: March 6, 2015 at 12:15 am