Emerald Surfboard 80s
Posted: July 18, 2018 at 11:22 am
Bob Liddell-Emerald Kneeboard
Posted: February 14, 2017 at 12:26 pm
Bob Liddell-Emerald Shape
Posted: October 29, 2016 at 7:02 pm
Bob Liddell Emerald Shape
Posted: February 21, 2016 at 9:36 pm
Emerald 70's Spray
Posted: May 4, 2015 at 2:49 am
Michael Mackie Logo
Posted: November 1, 2013 at 8:34 pm
Micks custom shape logo during his time at Emerald Circa 80's.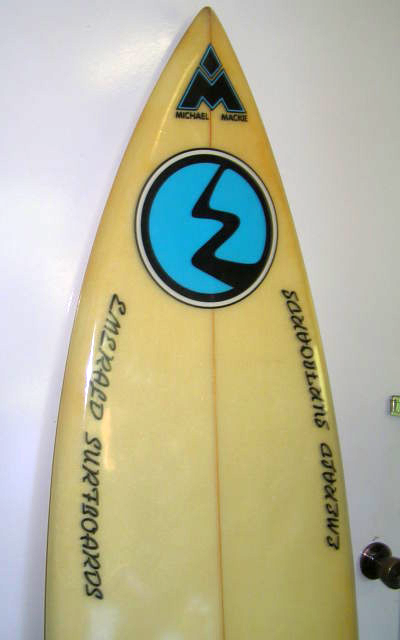 Emerald Shape by Steve Griffiths 70's
Posted: January 13, 2013 at 7:49 am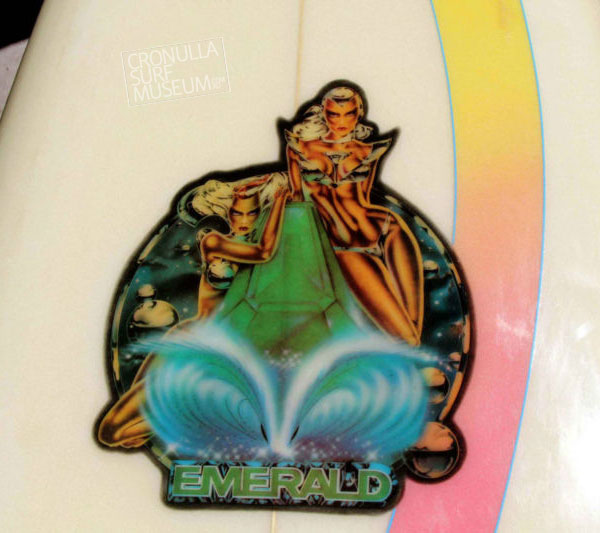 Emerald 80's Adv.
Posted: February 13, 2012 at 7:37 pm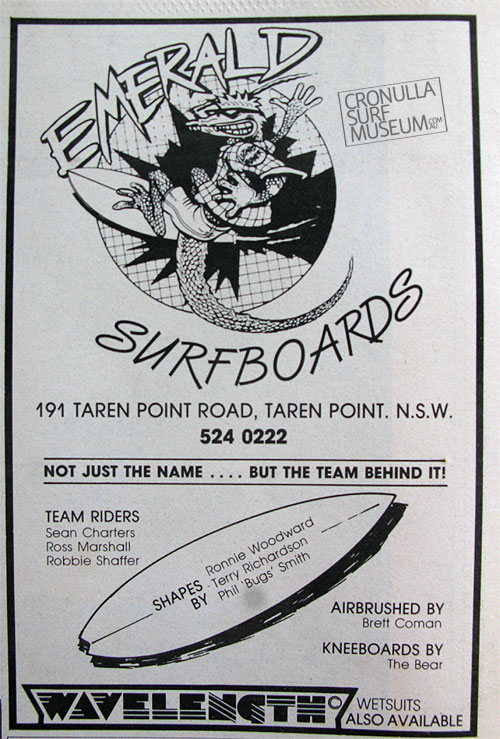 Emerald Surfboards
Posted: January 14, 2012 at 5:41 pm
The Steve Griffith owned Emerald Surfboards with shapers Bob Liddell and Bear featured late 70's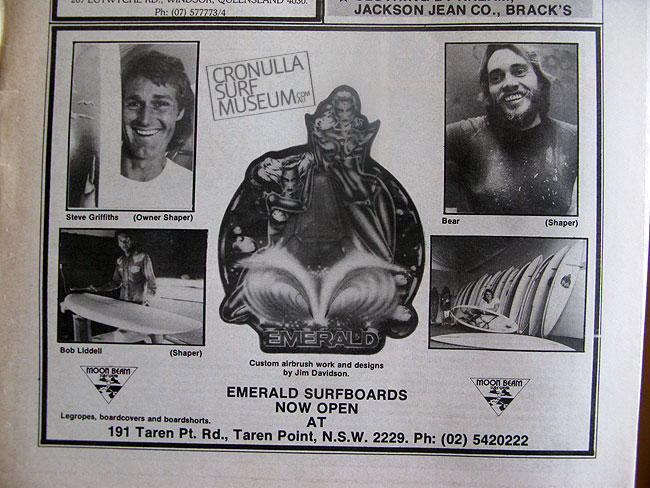 Emerald
Posted: December 18, 2011 at 6:46 pm
Emerald Surfboard adv.  featured in Tracks.Circa 70's. Featuring Steve Griffiths, Bob Lidell and The Bear.