Peter Clarke Shape
Posted: February 21, 2015 at 9:33 pm
Peter Clarke Stringerless
Posted: March 26, 2014 at 4:43 pm
V Bottom 8ft by 24 in. 1968 sticker.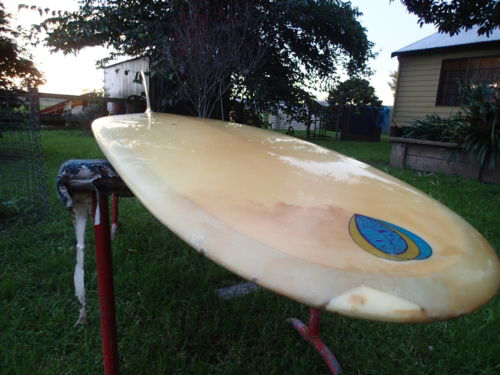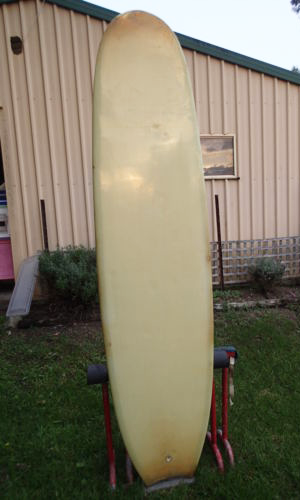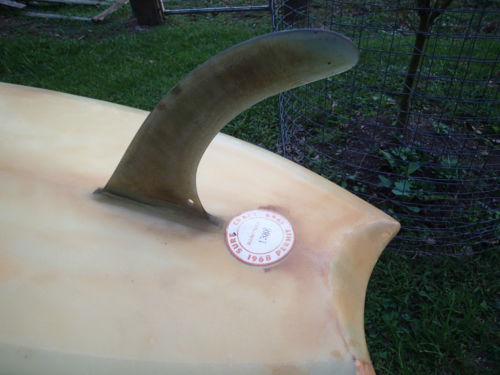 Greg Button.
Posted: December 19, 2013 at 8:38 am
Butto was renown for his water photography capturing some of the most iconic tube shots to come out of Cronulla in the seventies. Greg was also and excellent Knee Boarder who charged equally hard at The Point and Island. Here's a cover shot of Butto on the 2nd last edition of  Free Surf and a sales docket from Peter Clarke Surfboards '76.
Peter Clarke Factory Fire '76
Posted: December 19, 2013 at 7:42 am
The end of Peter Clarke Surfboards came in 1976 when a factory fire destroyed the building and contents. The board production never resumed.Photos by Greg Button.
Peter Clarke 70's Shape.
Posted: November 17, 2013 at 6:05 am
Peter Clarke 6ft 10in.
Posted: October 12, 2013 at 11:54 am
Circa 70's Peter Clarke 6ft 10in Single fin.
Peter Clarke Kneeboard 70's
Posted: September 15, 2013 at 7:21 pm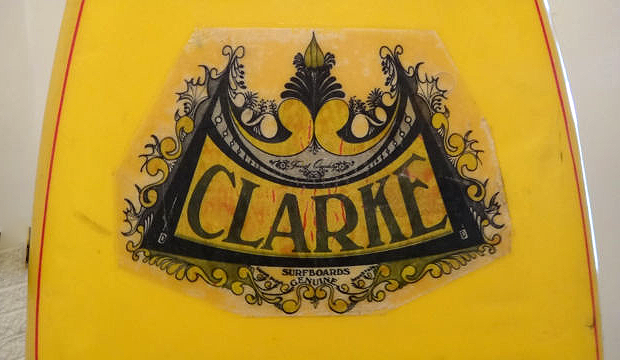 Peter Clarke Surfboards
Posted: July 27, 2013 at 7:45 pm
Advertisement from the 60's.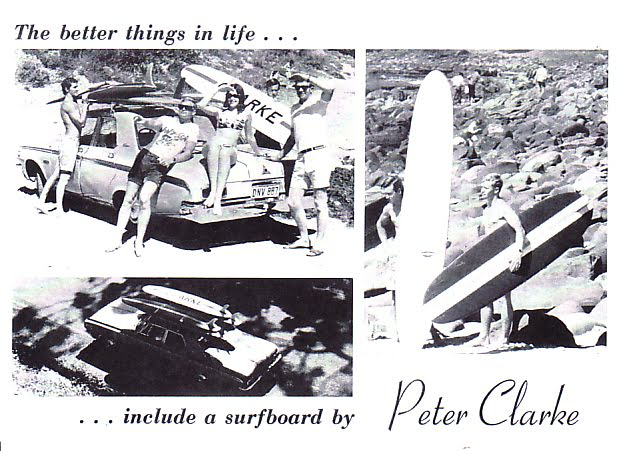 Steve Griffiths and Peter Clarke Surfboards
Posted: June 9, 2013 at 1:20 pm
Early 70s Steve Griffiths was shaping at Peter Clarke Surfboards. This is one of his shapes back then 6ft 9in 19in.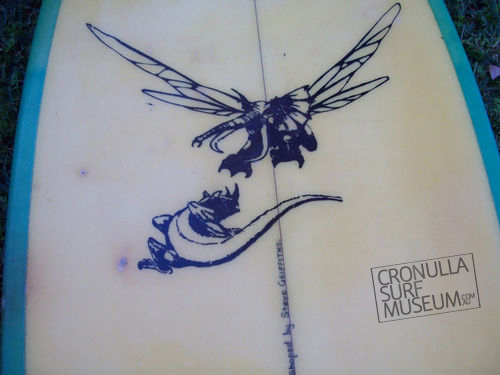 Keith Paull and Peter Clarke Surfboards
Posted: April 28, 2013 at 2:09 pm
Keith Paull was one of the highest profile Aussie surfers of the 60's moved to Cronulla from the Goldcoast  in '66 and rode and shaped for Peter Clarke Surfboards until '68 eventually moving to the Northside factory. This adv from Surfing World in 68.