Voodoo '84
Posted: November 1, 2015 at 6:16 pm
Nov 1984.   A great combination. Voo Doo with a   big southerly swell and a light summer northeaster. On this day the standout surfer was Jimmy Banks. On this wave an unidentified surfer takes it on backhand. Tim Vanderlaan photo.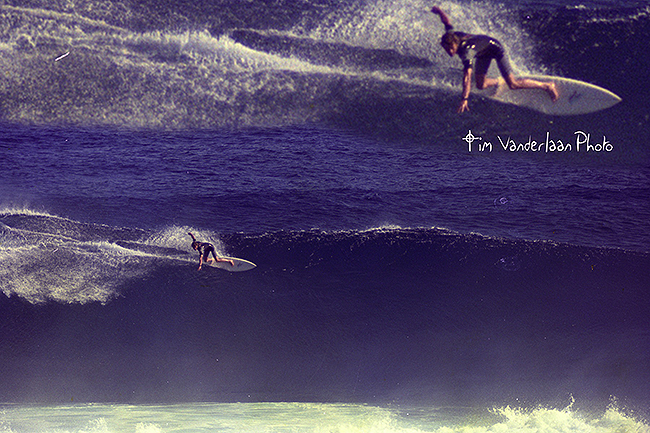 Voodoo '62 by Bob Weeks
Posted: September 13, 2015 at 1:21 pm
Ford Anglia Voodoo photo Bob Weeks '62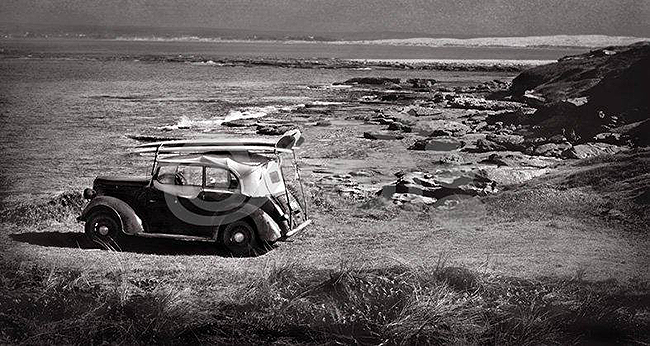 Boogs
Posted: March 9, 2014 at 7:49 pm
Big wave charger Daryl Vanderpolder enjoying a powerfull day at Voodoo late 90's photo Stroh.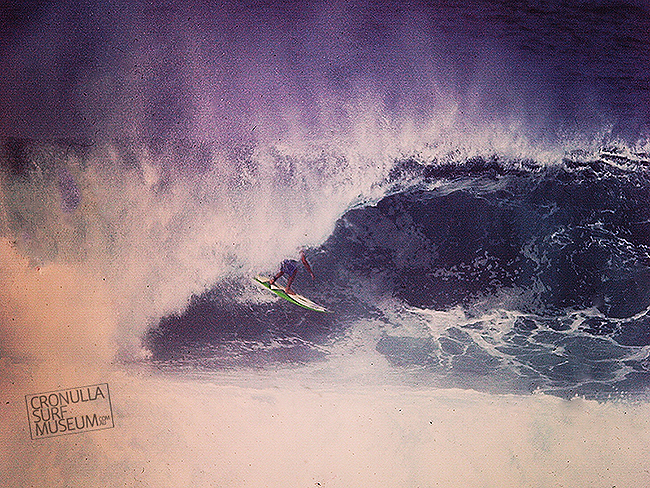 Voodoo
Posted: November 1, 2013 at 8:30 pm
Early 80's when you could still drive all the way.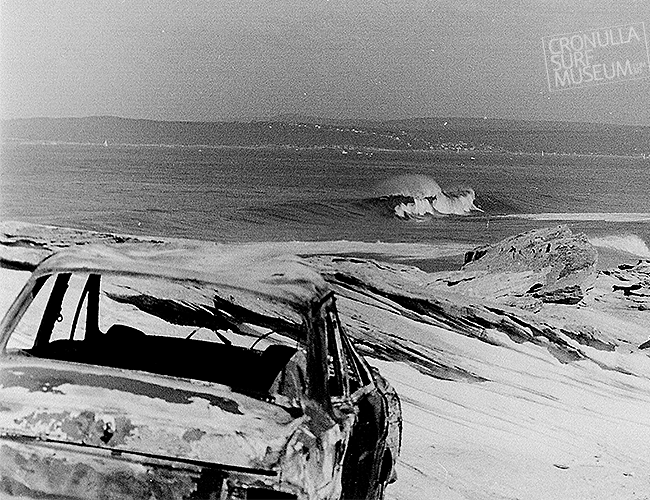 Cronulla Power
Posted: January 25, 2013 at 8:35 am
"Play with fire". More proof of Cronulla's wave grunt . Of all the beach side areas on the East Coast of Australia I cant think of another strip of coastline  that comes close to the number of  powerful reef waves that can be found around Cronulla Seq by Craig Stroh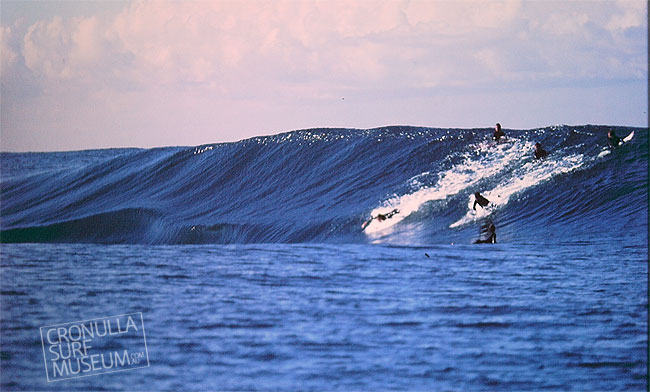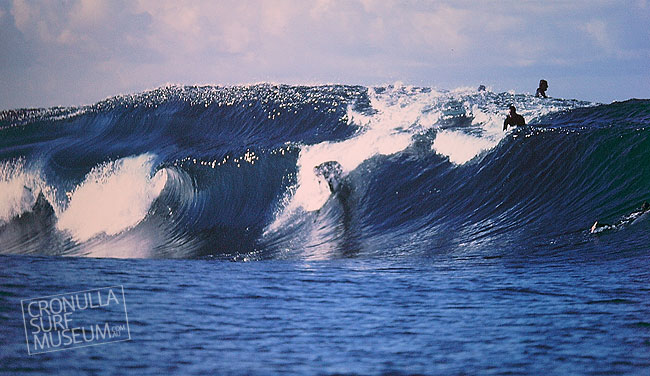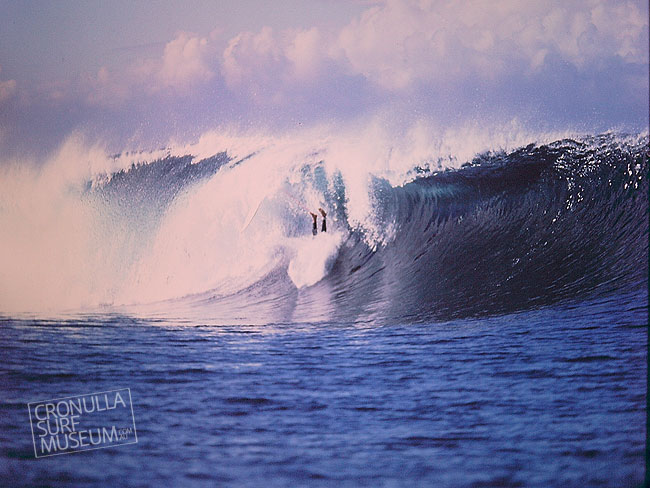 Voodoo Wave Power
Posted: January 25, 2013 at 7:48 am
When Captain Cook sailed around Bate Bay looking for somewhere safe to land its not surprising he chose to bypass the rocky coastline around Voodoo for the safer and more protected Kurnell just around the corner. Deep sea ocean swells unload on this part of the coast as they hit the shallow ledges producing some intense wave energy. Just North of the car park in large North East swells the ocean power is never more evident as swells collide with the rocky headland. How big is this wave explosion? The person standing there in the shot gives a rough gauge into  just how high this spray is. Photo Stroh.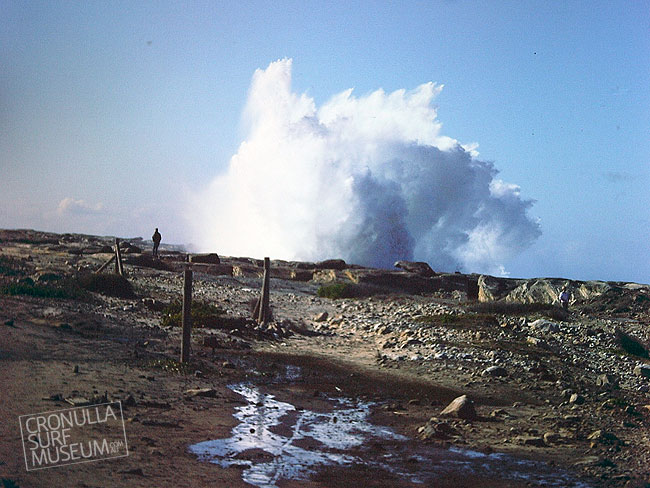 Voodoo
Posted: October 12, 2012 at 7:09 pm
Jack Edens Surfabout Magazine Vol 2 No 8 featured an article about this mysterious reef wave not far from Kurnell.Surfers like Scott Dillion had been frequenting the wave for sometime and Jack  captured the first images of this unique wave. Circa 60's.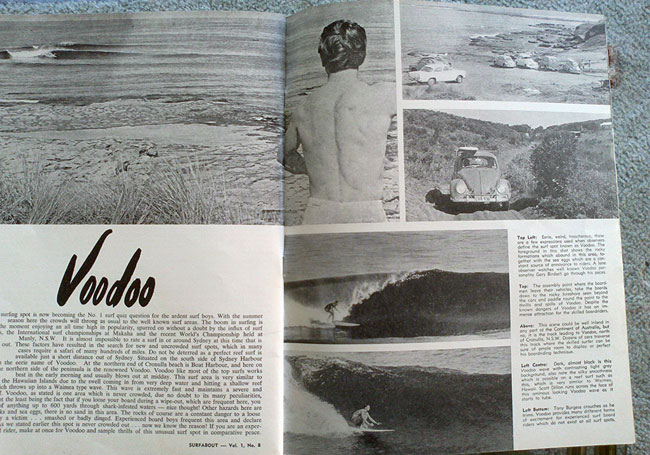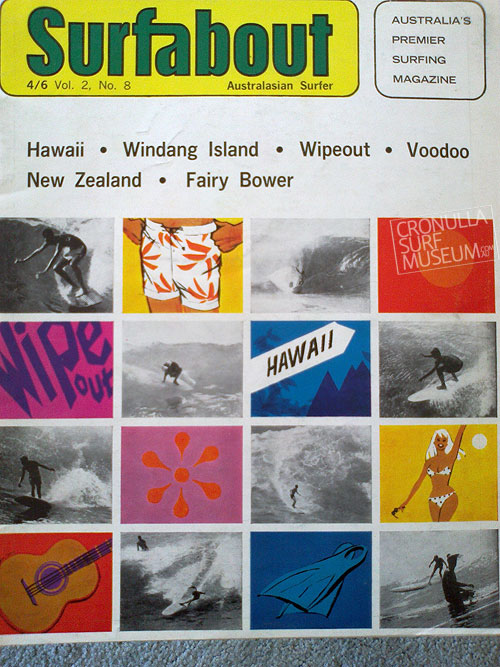 Boogs @ Voodoo
Posted: June 7, 2012 at 7:34 pm
Daryl has a rep around Cronulla as a surfer who doesn't pull back. This shot is No2 in a 8 shot sequnce that he makes. The wave looks more like Pipe or big Ulu rather than a day  at Cronulla. Photo Stroh Circa 90's.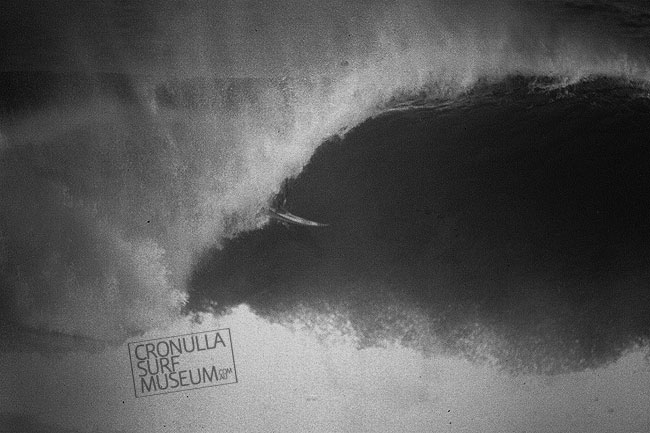 Gary Green
Posted: April 2, 2012 at 1:58 pm
The enimatic Gary Green finding the long eerie Voodoo walls to his liking. Mid 80's photo Stroh.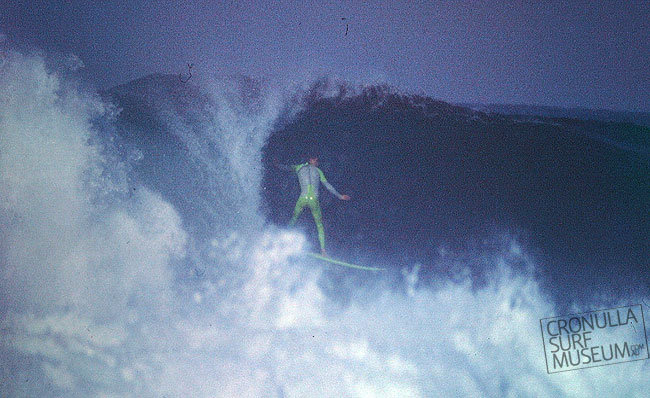 Voodoo Chill
Posted: March 16, 2012 at 8:14 pm
Back in the 70's my mates and I discovered Voodoo after Brian Pringle took a bunch of us grommets in his car out to this mysterious left that Mr P said was a piece of cake. He ended  up having to rescue most of us. Undetermined we kept at it and as anyone knows when you surf this reef your going to get hammered at one time or another. Getting caught inside by those sneaky sets or wiping out on the triple suck. My worst wipeout or so I thought was when I was caught inside on a size able day. When the sets hit I tried to paddle for the horizon but my board stood motionless as the water drained off the reef it felt like I was going backwards as the rocks below began to stick out. As the first wave of the set jacked. My immediate thought was I'm dead. As the wave pitched I managed  to dive into the trough right under it waiting for the inevitable. Instead I popped out the back like it was a two foot shorey. Ive never felt more relieved. Still copped the rest of the set though and got washed almost to the Reefs. The photo below is typical of what I'm talking about. Unknown about to go over, good luck ….Words and  photos Chris Stroh. Image late 70's.