Wanda 60s
Posted: June 18, 2020 at 4:12 am
The beach at Wanda in the early 60's. The closeup shows the old wall at North Cronulla and the Cecil Ballroom at South Cronulla. Tim Vanderlaan Photo collection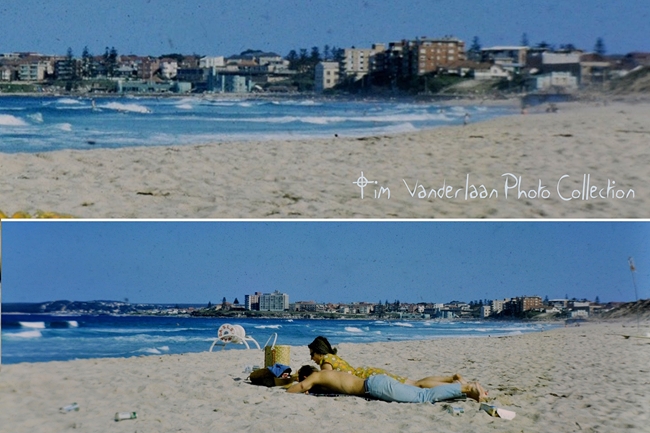 1981 The Wanda Beer Tent
Posted: March 17, 2020 at 9:37 am
1981 The Wanda beer tent. The Australian surf life saving titles were held at Wanda for the first time and tooheys was the beer of choice. "I feel like a tooheys or two". Tim Vanderlaan Photo.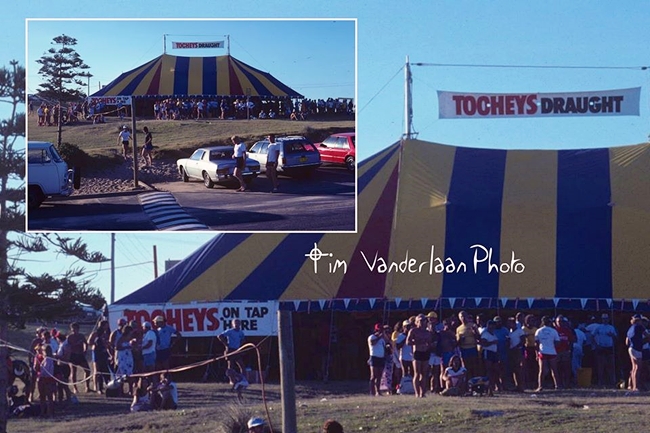 The Liddelow's at Wanda Beach
Posted: March 17, 2020 at 9:20 am
Remember the house on the hill just above Wanda surf club. this belonged to the Liddelows family Circa 70s and 80s, heres a few shots from the photo album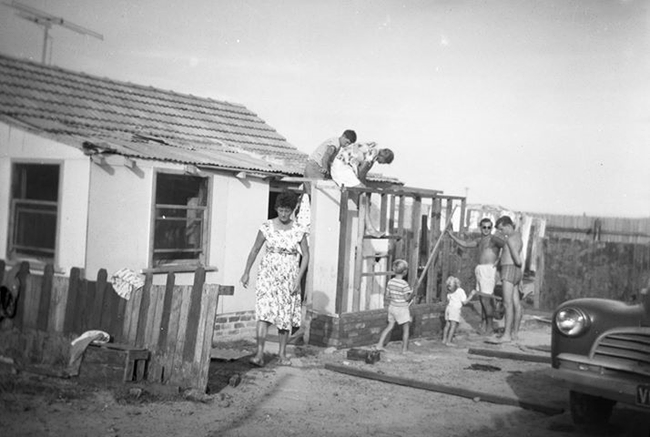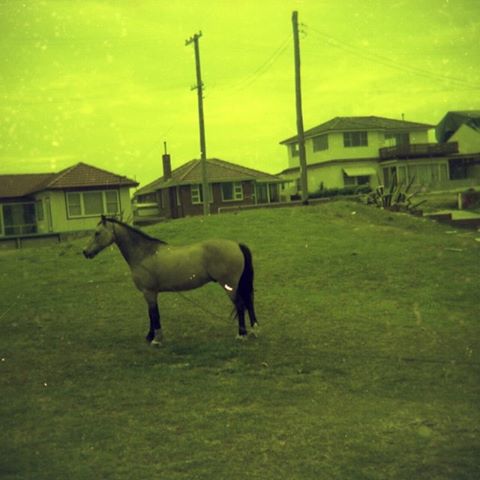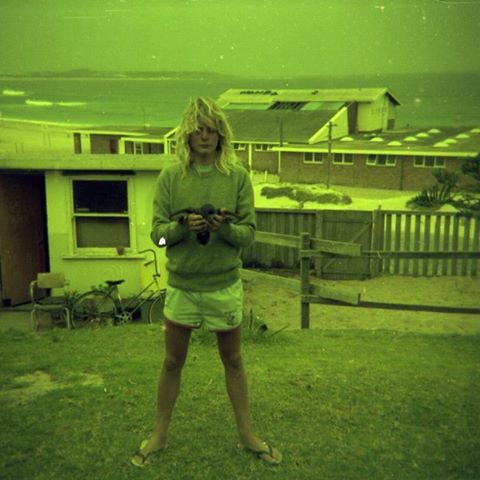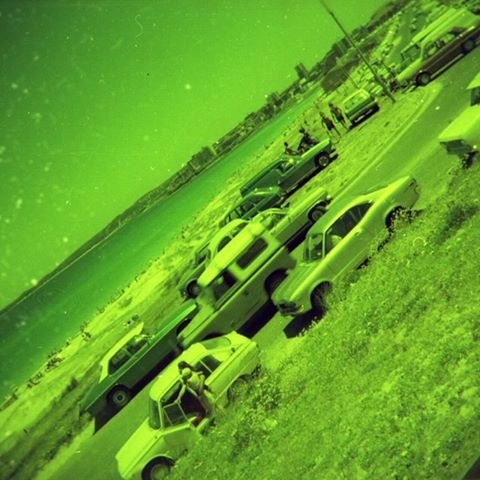 Wanda Beach '68
Posted: January 31, 2020 at 1:39 pm
1968. Wanda nippers diving for the beach flags. Hard to believe but there were a bunch of houses in what is now a park north of the Wanda lifeguards building. From memory this was Mrs Whitings home. Tim Vanderlaan Photo collection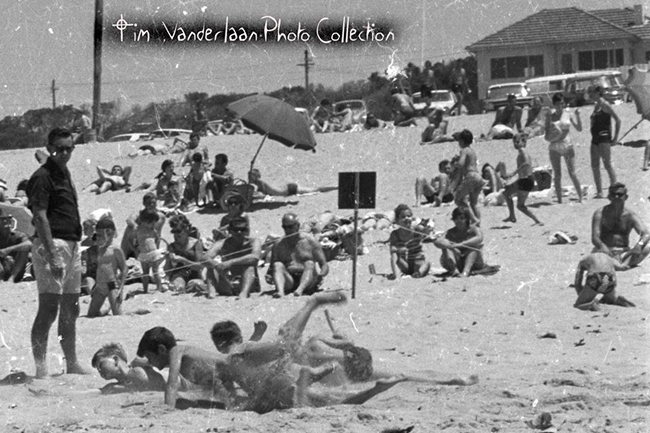 Wanda '74
Posted: June 11, 2019 at 11:32 am
Wanda Beach. The aftermath of the infamous '74 storms. Tim Vanderlaan photo collection.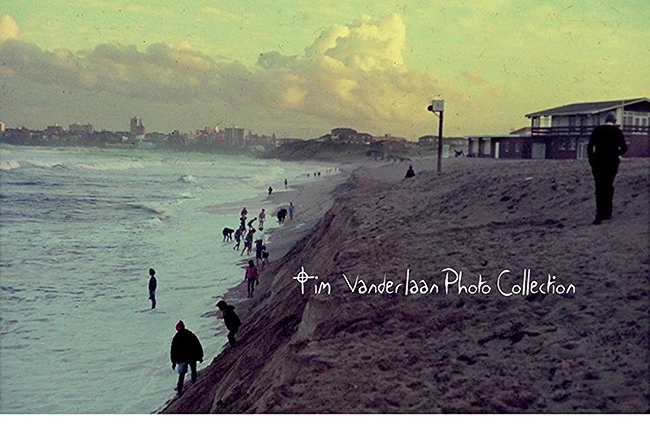 1975 Wanda Surfclub.
Posted: October 30, 2018 at 11:55 am
Storms would regularly blow sand over the road and up into the park. The Littlo's house, and the other houses along this side of Mitchell Rd were demolished soon after this photo. Tim Vanderlaan Photo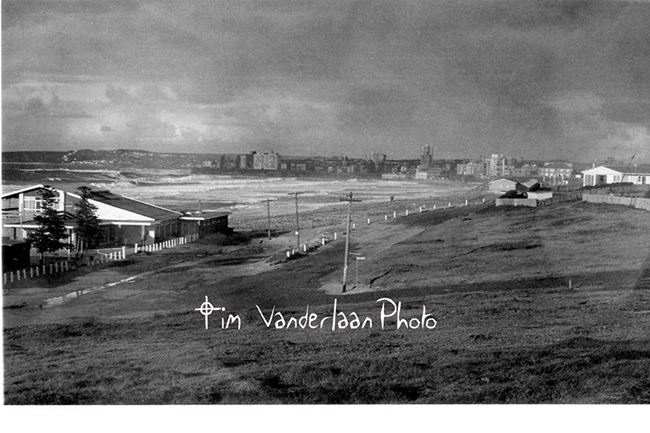 Tim Pooley at Wanda Beach
Posted: July 18, 2018 at 11:10 am
Early 1980's. Tim Pooley stalling in the pocket of a nice Wanda Beach wave. Tim Vanderlaan Photo.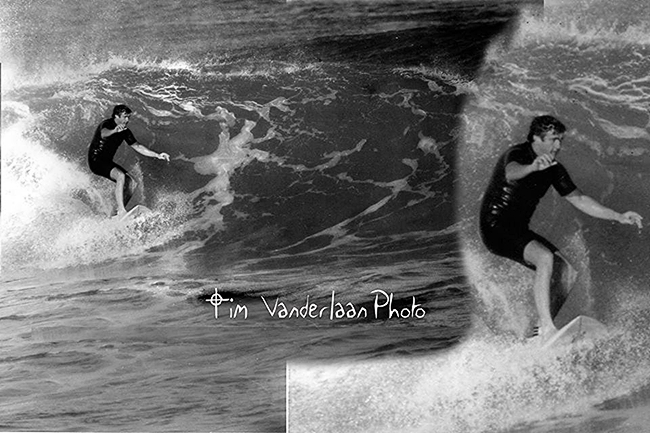 Jac and Brad
Posted: April 29, 2018 at 11:09 am
Late 1980's. Grommet carnage in the Wanda Carpark. Jac Tehan & Brad W find a use for a battered board in this Tim Vanderlaan Photo. Footnote: The board belonged to Bruce Toby. It flew off the roof of his car heading south near Engadine in a strong westerly. Murphy's law and the board flies over the fence onto the train tracks and into the path of a northbound coal train.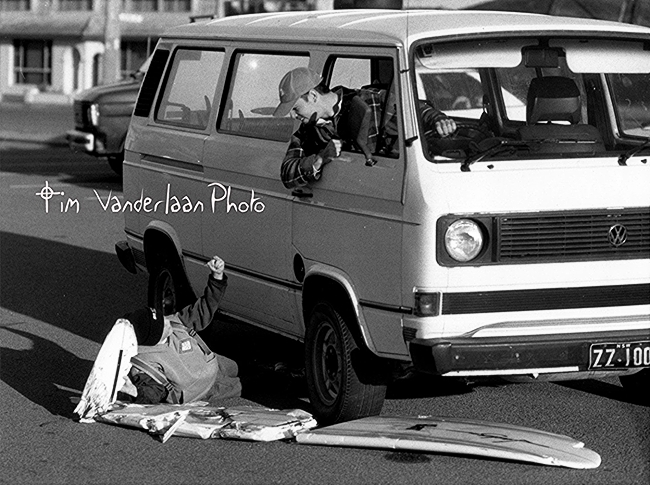 Wanda Carpark
Posted: November 14, 2017 at 7:41 am
1976 Stacking single fins in a sports car at Wanda carpark. Tim Vanderlaan Photo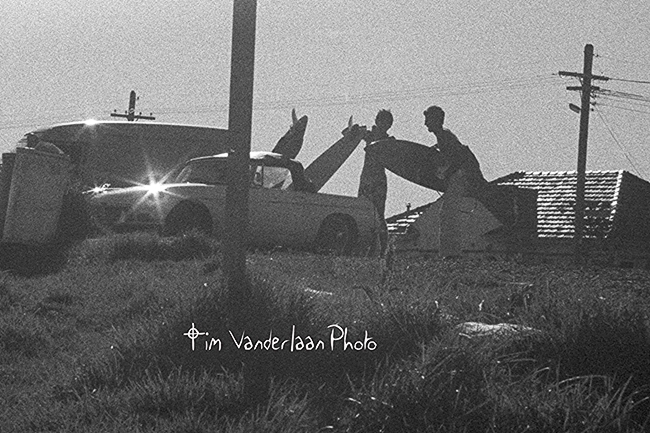 Alan Sharp, Wanda '62 photo John Coote
Posted: September 27, 2017 at 11:51 am