Peter Townend
Posted: August 16, 2017 at 9:51 am
The '76 World Surfing Champion Peter Townend moved to Cronulla in the mid 70s for several years.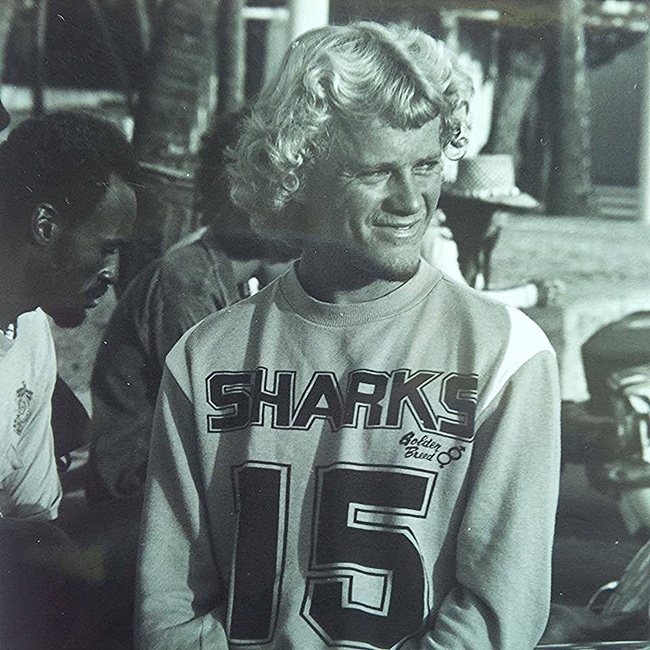 PT Stinger
Posted: October 10, 2016 at 8:38 am
Peter Townend G&S Hot Stuff Bronzed Aussie Model shaped by Terry Bishop and Spray by Jim Davidson.
PT at The Point '74
Posted: July 8, 2015 at 3:17 pm
Peter Townend / G&S
Posted: February 21, 2015 at 9:43 pm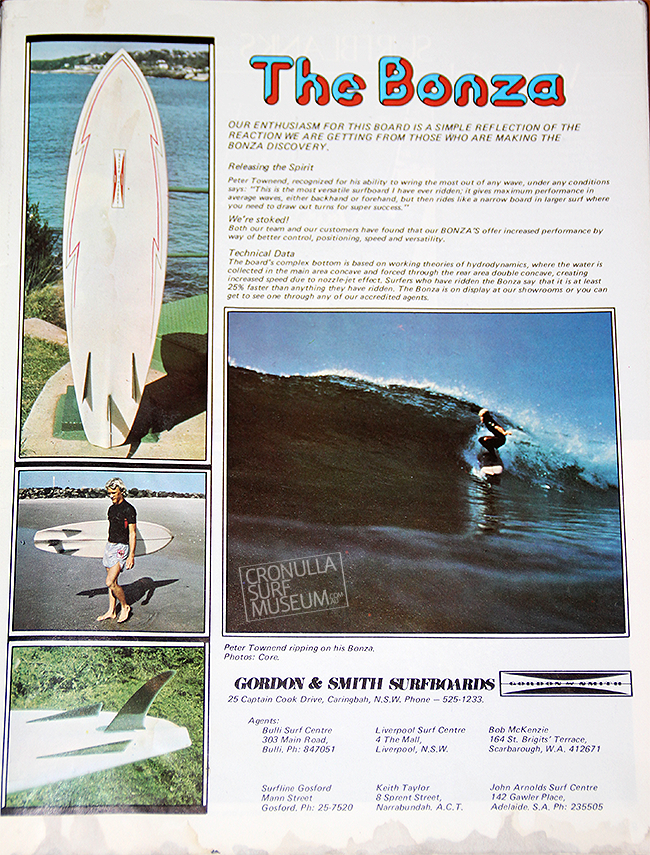 Retrospect Surf Gallery
Posted: February 11, 2015 at 4:54 pm
Cronullas finest surf photographers got together on Tuesday night 10th Feb to present the best surf related images over the last 100 years in Cronulla. A who's who of surfers and photographers turned up with PT, Popout, John Coote, Greg Buttons, Dave Shaw, Steve Baccon, Tim Vanderlaan, Veage and many more.The most iconic image will be announced at the formal dinner.Many of the images are still up in the Central Mall Gallery next to Cronulla Libary to check out.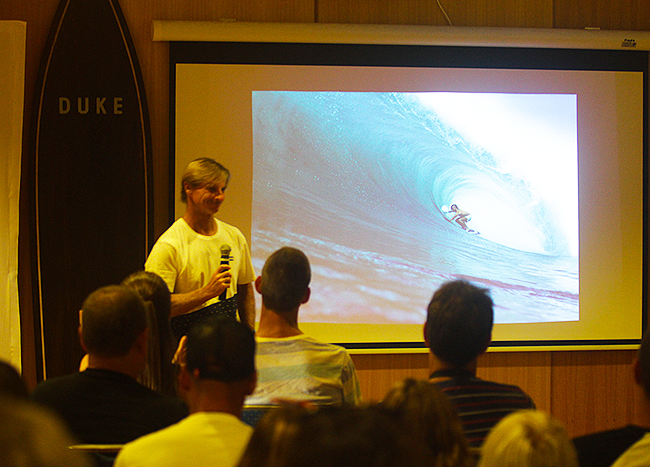 Popout talks about his classic tube Easter Monday 1977 taken by Greg Button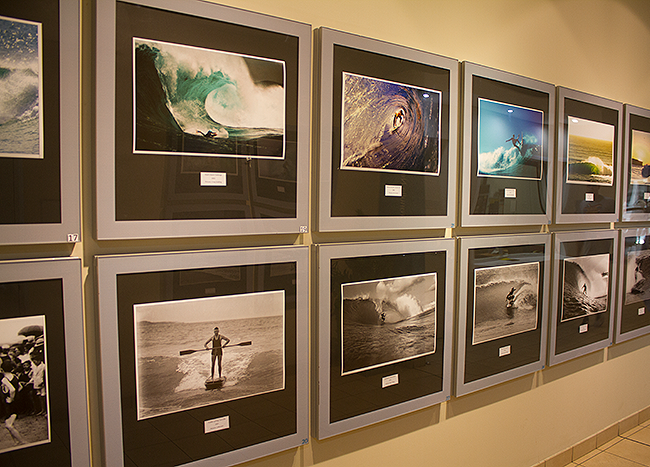 Wall of surf fame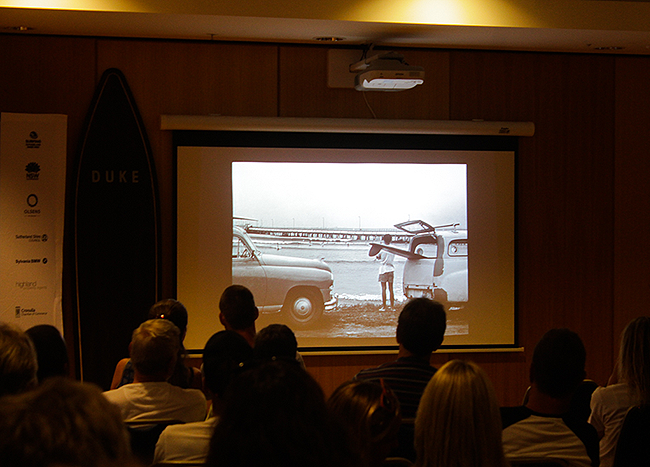 Another Bob Weeks timeless images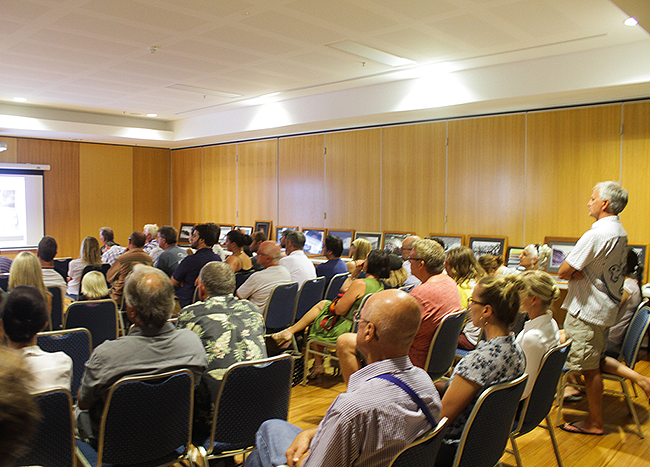 Whos who of surf people in the audience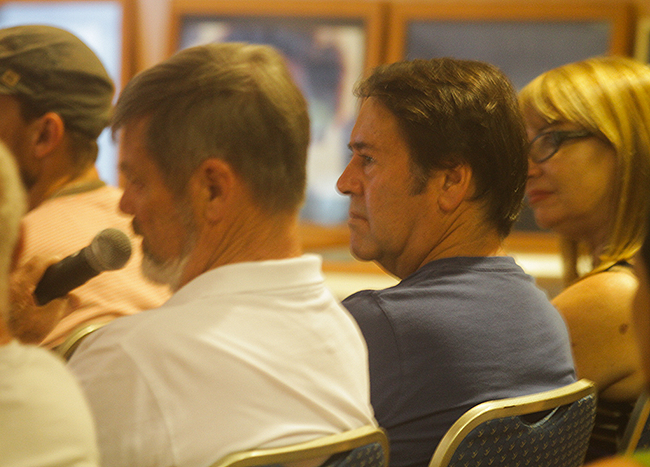 John Coote and Greg Button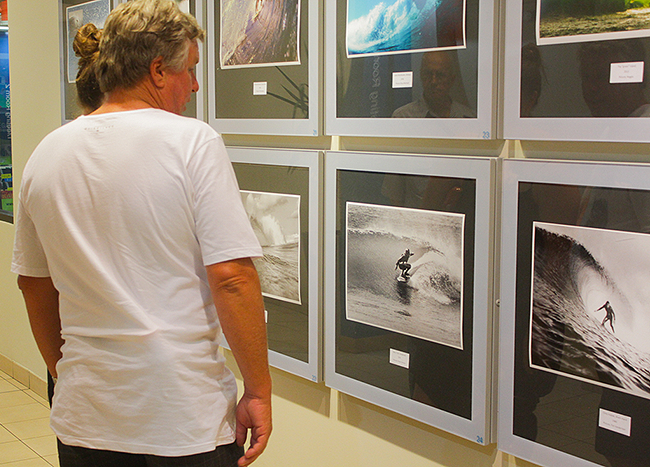 Barry Tyte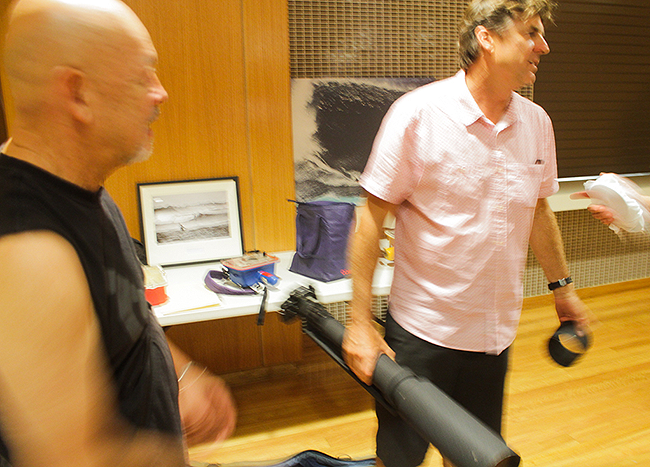 Veage and his 1000mm Century lens.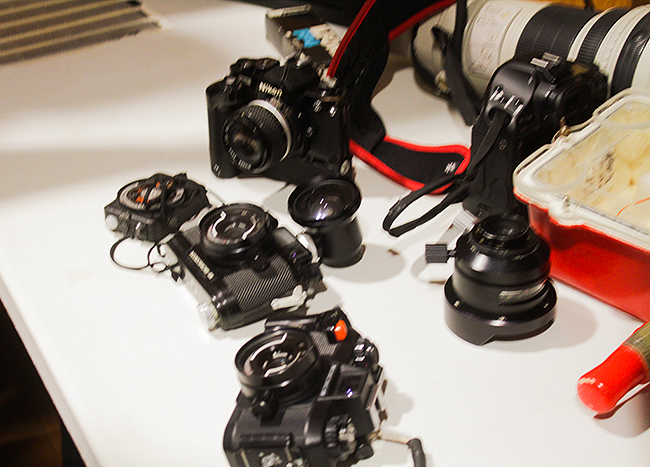 Old Nikonos cameras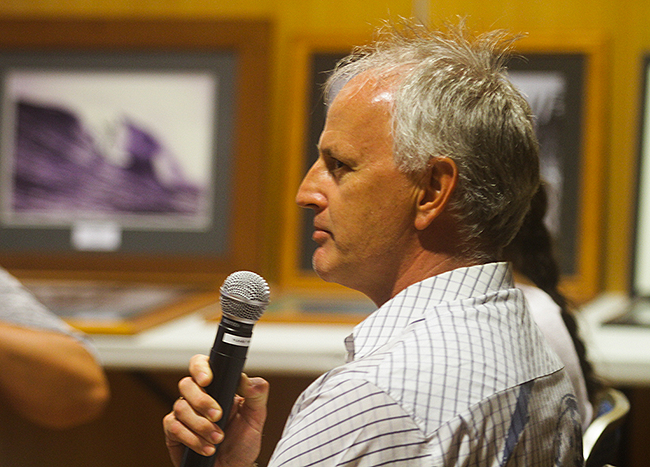 Tim Vanderlaan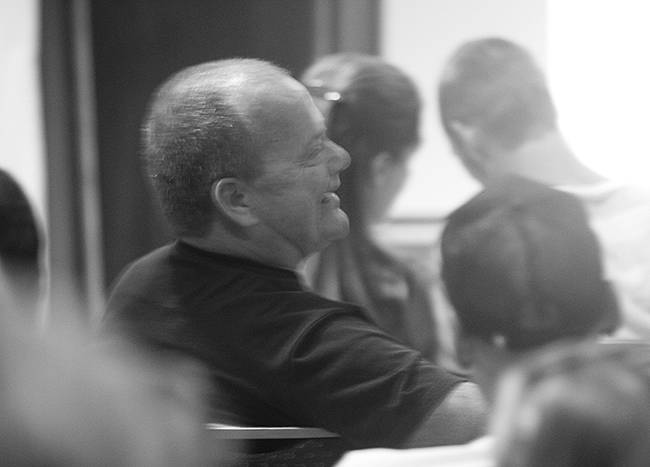 1976 World Champ discusses his fav Cronulla moment.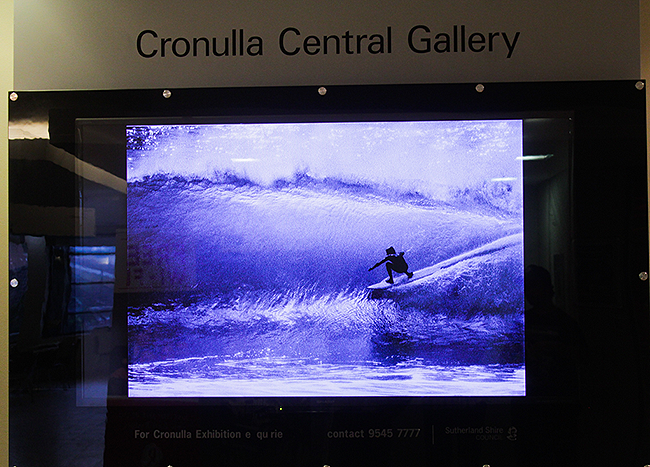 PTs wave taken by Steve Core
Peter Townend
Posted: November 9, 2013 at 11:48 am
The legendary P.T. a part time local in the mid 70's shows off his fresh fish with the iconic Old Joes Milkbar in the background, Photo Steve Core.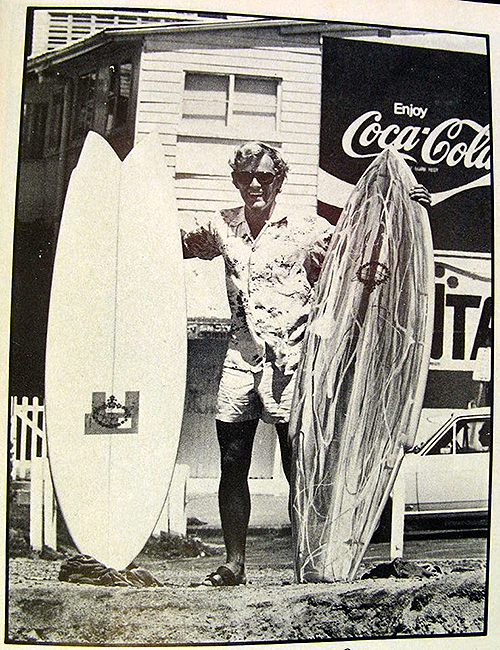 PT at Sandshoes '77
Posted: August 8, 2013 at 8:10 am
"Shoes" one of my faves in those "Cronulla Years"!, even Steve Core got me a cover out there! ha!ha" commented Peter Townend about his front cover on Surf Magazine.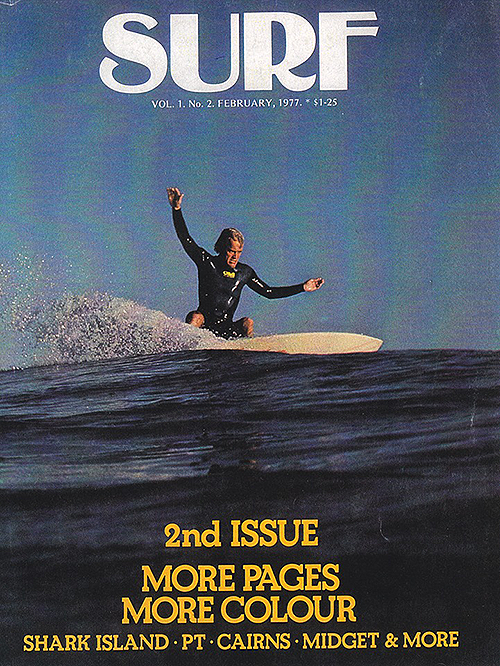 Peter Townend at The Point.
Posted: June 24, 2013 at 3:57 pm
When Peter Townend moved to Cronulla from The Gold Coast around '73 he left his mark when began surfing The Point. PT soon had the place wired and helped inspire many locals with his tube performances. This shot of PT was taken in '75 the following year he became Pro Surfing's first tour champion. Photo Hugh McLeod.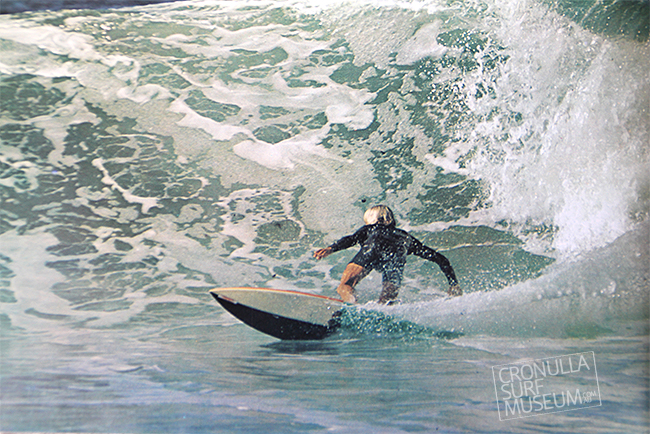 G&S '76
Posted: May 8, 2013 at 1:30 pm
This Gordon and Smith advertisement appeared in '76 in Surfing World. At the time G&S was the name brand on the Southside. Along with the gun shapers , local sponsored riders they also had 2 international stars Ian Cairns and Peter Townend flying the flag. This was busting down the door days in Hawaii and the start of Pro Surfing.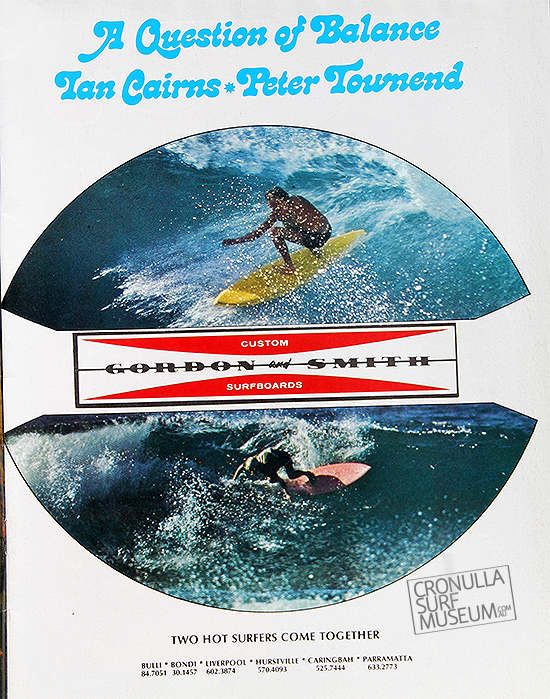 Peter Townend
Posted: September 14, 2012 at 7:24 pm
In the mid 70's  many of Surfing's biggest names where regularily hanging out at Cronulla giving the local groms plenty of competitive push and inspiration which had been lacking in previous years. World class riders like PT, Ian Cairns and Michael Peterson where just some of the big guns who were spending a lot of time in the area. With PT riding and shaping at G&S  he became accepted as a part time local when he wasn't on tour and found most days at Sandshoes where the photo below was captured around '76.Photos Steve core.