Old Joes Milkbar
Posted: November 14, 2017 at 7:51 am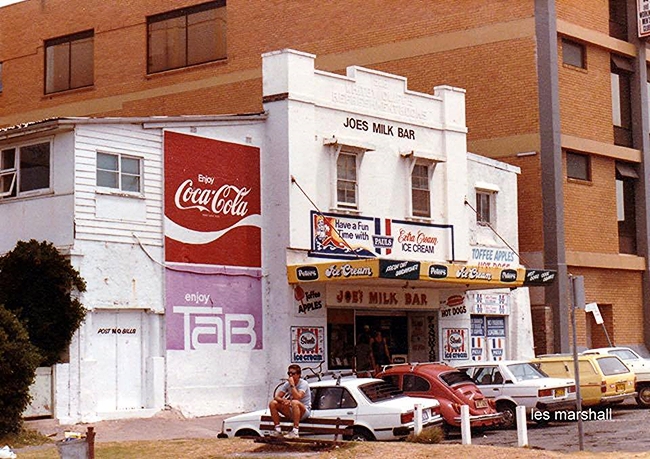 The Wall
Posted: December 3, 2015 at 12:38 pm
Fish eye view from The Wall with Old Joes and The Workers Club in the background photo Chris Stroh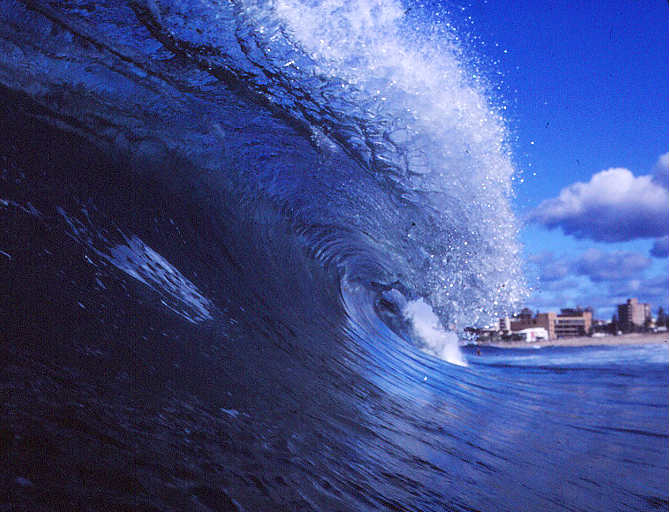 Joes Milk Bar
Posted: July 10, 2015 at 10:53 pm
Two Cronulla icons: Joe's Milk bar and a "Jackson" six channel single fin, shaped by Jim Parkinson. 1980. Tim Vanderlaan photo.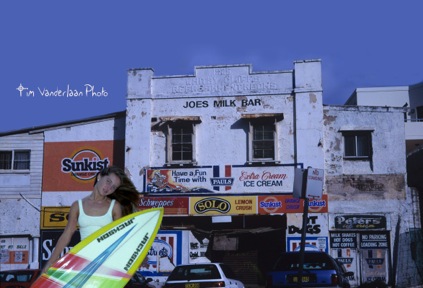 Old Joes Milk Bar
Posted: June 21, 2015 at 3:12 pm
Early 90's just before it was demolished to make way for Sea Level photo Chris Stroh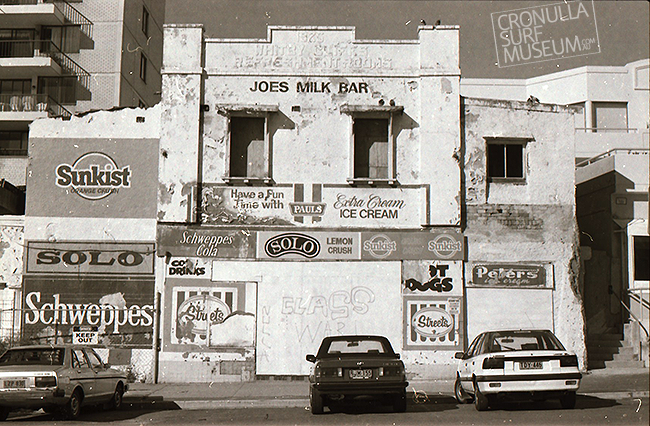 Old Joes Milkbar Artwork by Stu
Posted: May 4, 2015 at 2:37 am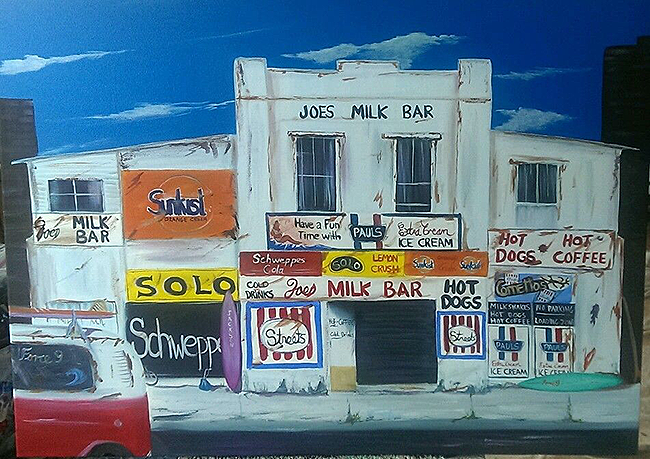 Old Joes Milkbar 1990
Posted: March 23, 2015 at 3:57 am
Days before Old Joes was demolished after a fire ruined the top floor. Photo Stroh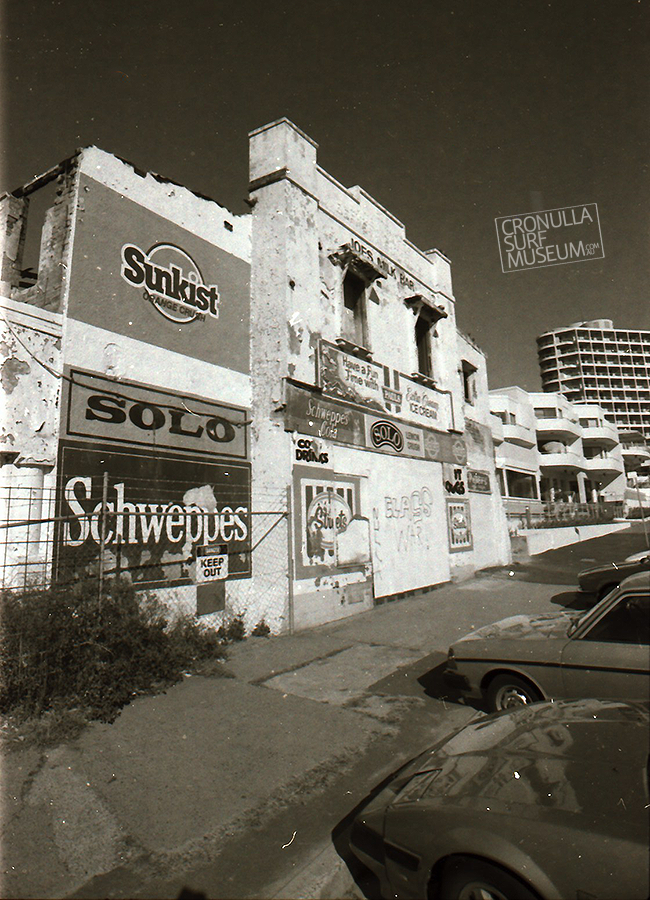 Old Joes Milkbar '85
Posted: January 2, 2015 at 9:01 pm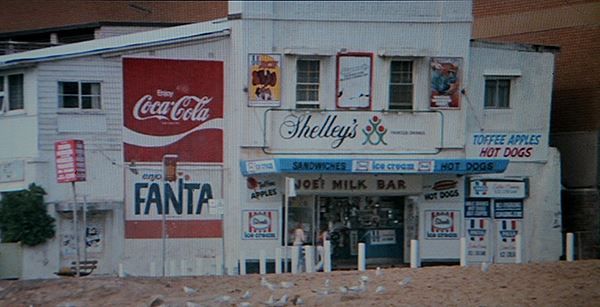 Old Joes Milkbar
Posted: September 2, 2014 at 2:32 am
Image taken of Old Joes just before it was knocked down in the early 90's from Stroh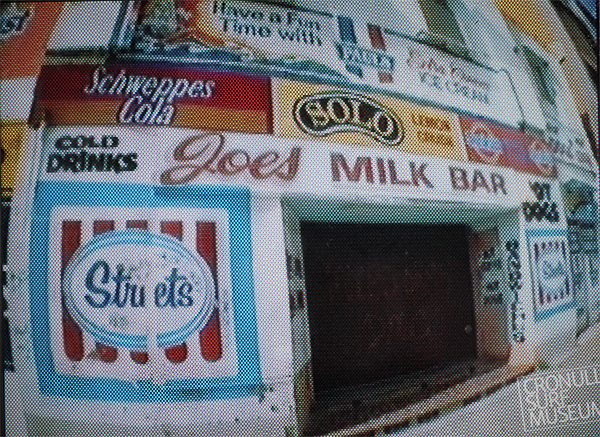 Cronulla Boardriders '92
Posted: April 30, 2014 at 10:40 am
From left to right….Standing Smurf, Bluey, Lance, Hendo, Fanga, Grub,Veagey, Craig Naylor. Sitting..Kenny,Danny Maloney, Greeny, Adam Brown, Andrew Murphy and Deano Whiteman photo courtesy of John Veage.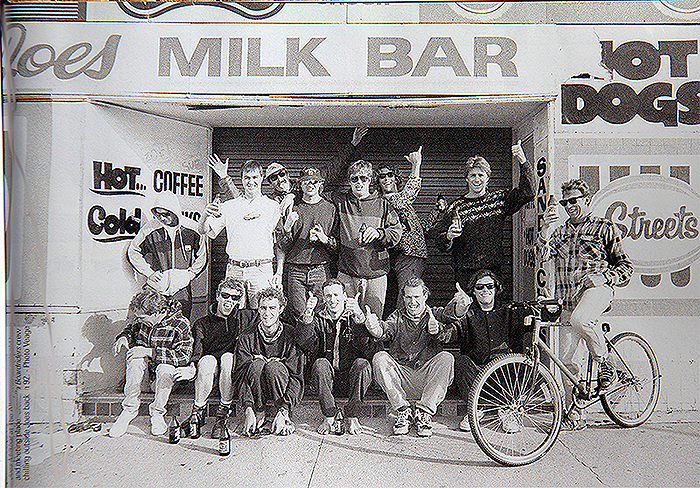 Old Joes Milkbar
Posted: March 26, 2014 at 4:55 pm