Peter Glasson
Posted: May 25, 2017 at 9:27 am
Glasso at Shoes '73 photo Simo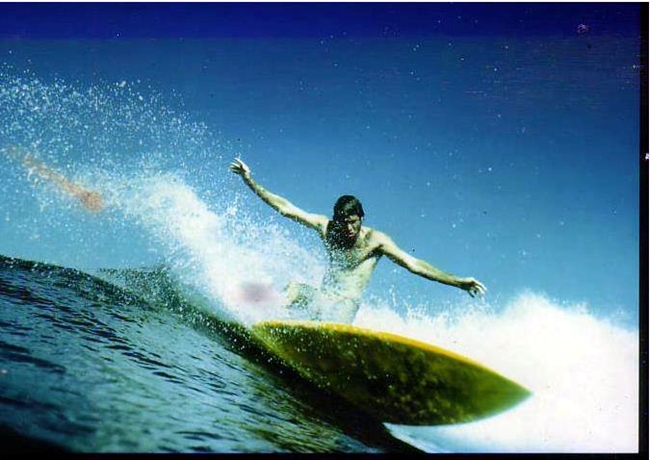 Colour of Thought
Posted: November 12, 2016 at 6:52 pm
Surfboards shaped by Peter Glasson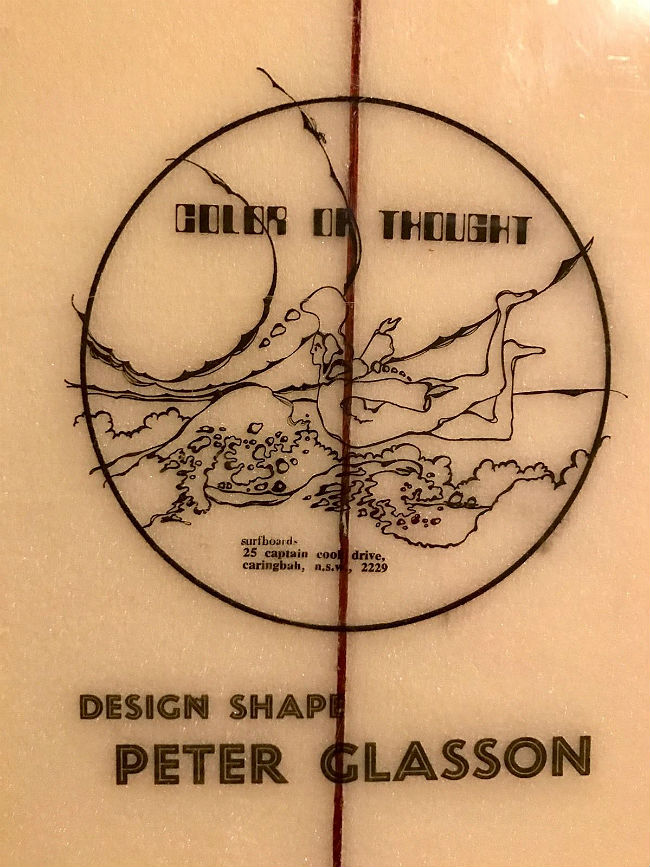 Colour of Thought
Posted: June 9, 2015 at 3:39 pm
Peter Glasson shape 70's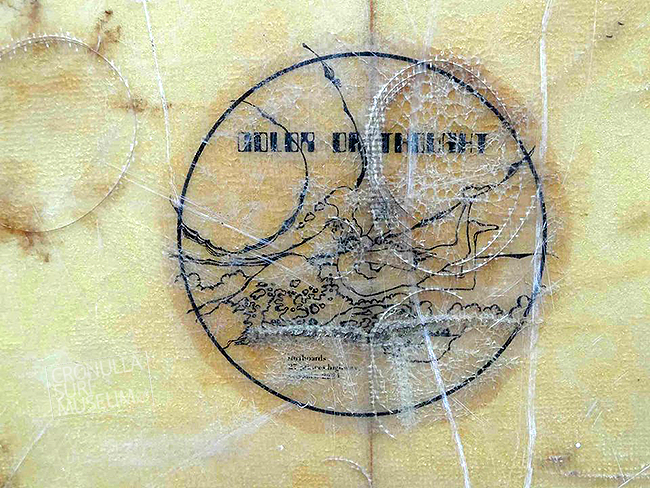 Peter Glasson '73
Posted: April 25, 2015 at 10:11 pm
Glasso like many Cronulla surfers headed south to Aussie Pipe whenever a south swell kicked in.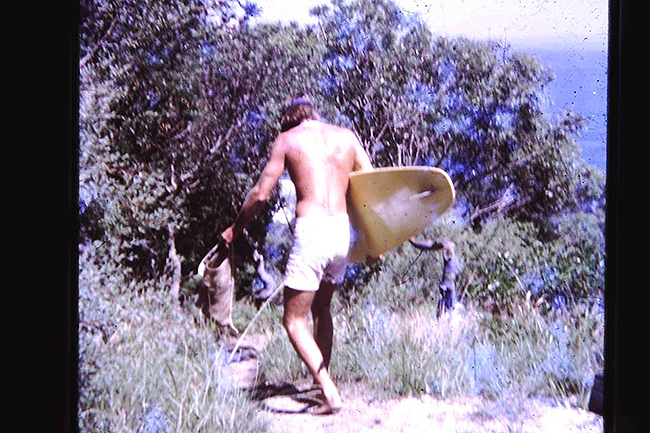 Peter Glasson
Posted: October 2, 2014 at 12:56 pm
Big wave surfer and Cronulla Point standout as well as a respected local shaper lining up the barrel  on a big day at The Point in  '75 photo Peter Simons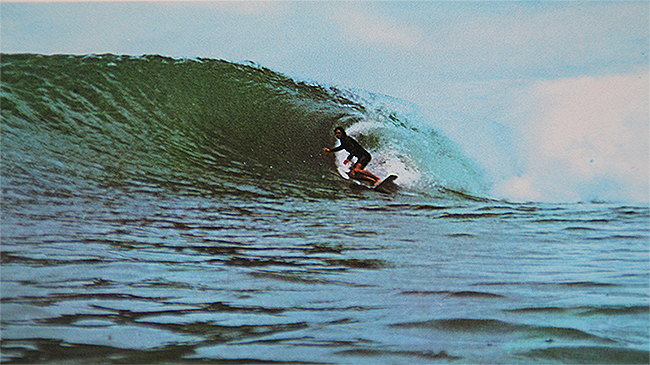 Peter Glasson '67
Posted: June 14, 2014 at 5:27 am
From Glasso's memorabilia, two invoices for Bobby Brown custom boards from G&S in 1967.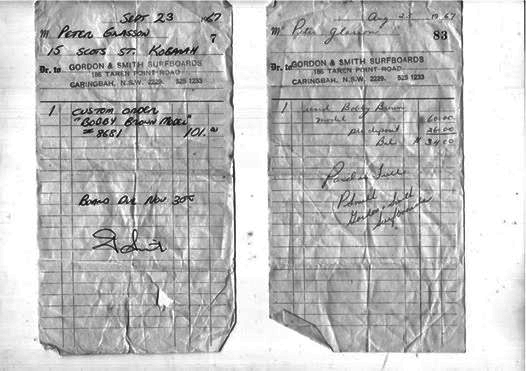 Mark Munro Spoon Part 2
Posted: May 17, 2014 at 4:09 pm
George Greenough inspired Spoon.Shaped by Peter Glasson at Peter Clark Surfboards for Kneeboard pioneer Mark Munro.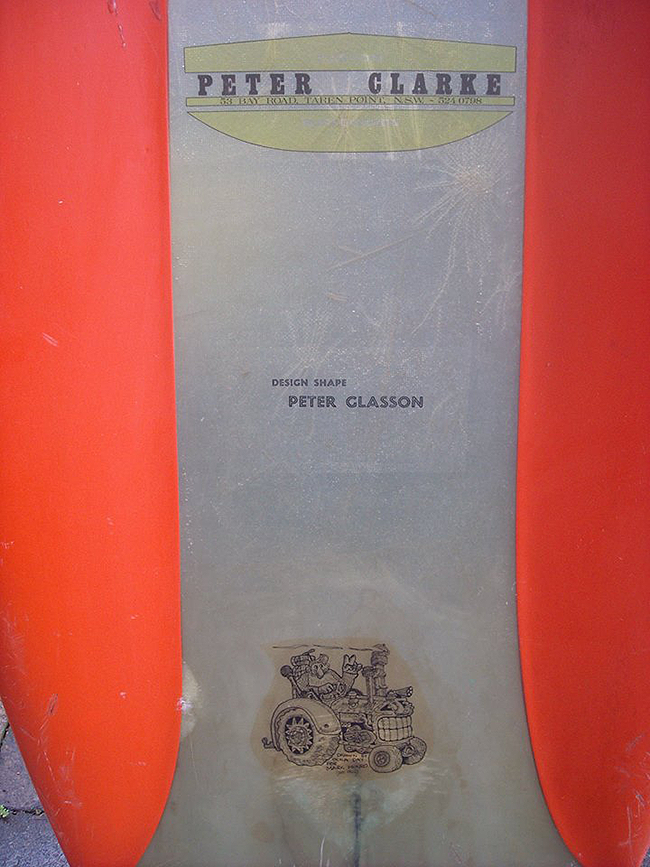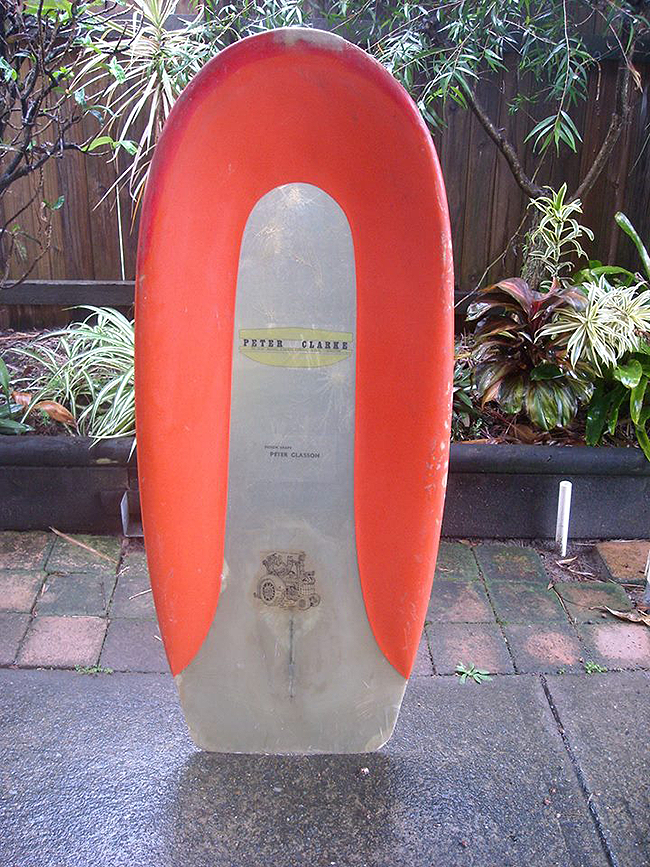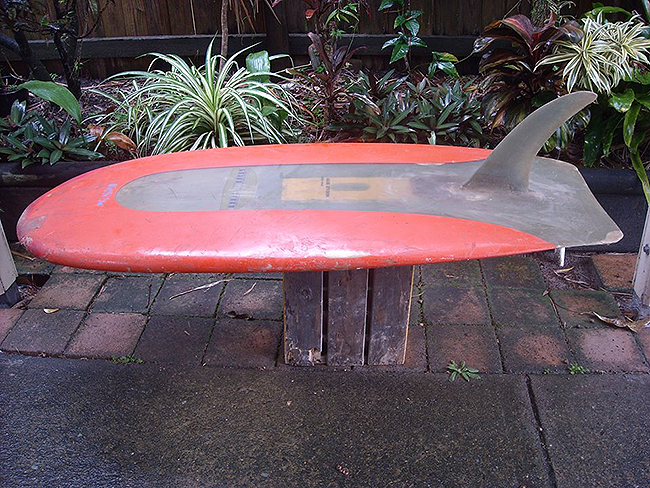 Peter Glasson
Posted: May 8, 2014 at 10:14 am
Shaper/surfer Peter Glasson with one of his classic "Colour of Thought"  70's tube shooters found tucked away in his mums garage.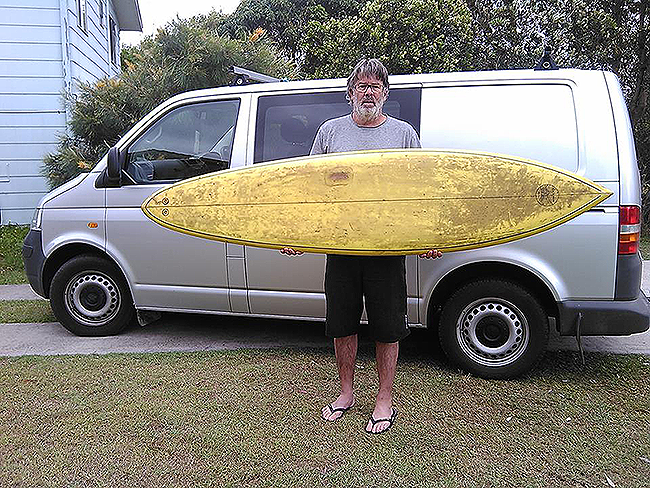 Peter Glasson 70's Shape
Posted: April 16, 2014 at 9:39 am
Peter Glasson
Posted: June 24, 2013 at 3:47 pm
Well respected  Cronulla Point charger back in the 70's and board shaper Peter Glasson seen  here hanging out at Force 9 Factory early 90's. Image from Inside Sunset