1973 Cronulla Surfing Championships
Posted: March 31, 2022 at 10:10 am
Finalists from the 1973 Cronulla Surfing Championships from left to right Deny Childs, Andrew Britton, Peter Glasson, Wayne Roach and Reno Gillespie. Photo courtesy of Wayne Roach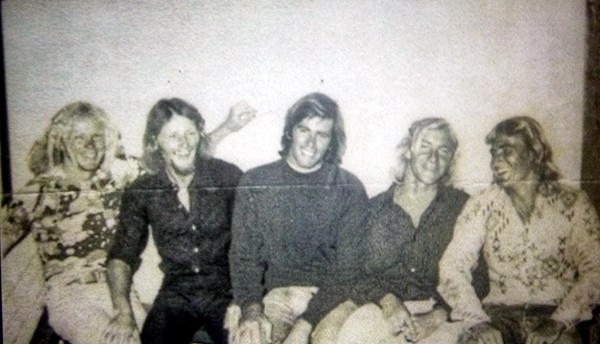 The Power and The Glory
Posted: November 12, 2019 at 12:20 pm
The cover of the June 1974 "Surfing World" magazine in which the Cronulla Point article "the power and the glory" featured. Insert: Some of the words written by Peter Glasson of that day. Tim Vanderlaan Collection.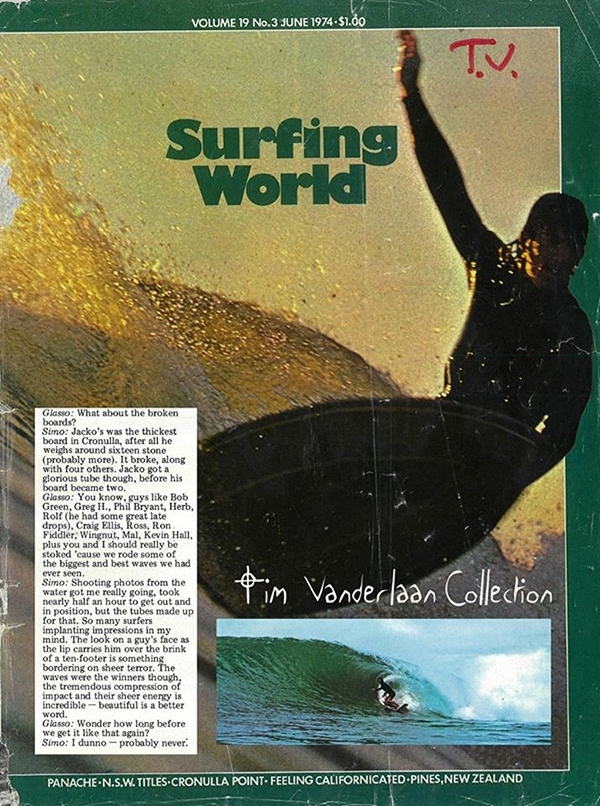 Jack Eden
Posted: October 6, 2019 at 10:33 am
September 2019. This week saw the passing of Jack Eden, pioneer surf photographer, surfer and a mentor for so many. RIP Jack. Pictured here in 1995 with his lifelong friends Peter Glasson and Midget Farrelly. Insert images: Jack surfing Wanda beach, and the very first edition of his "surfabout" magazine. Tim Vanderlaan photos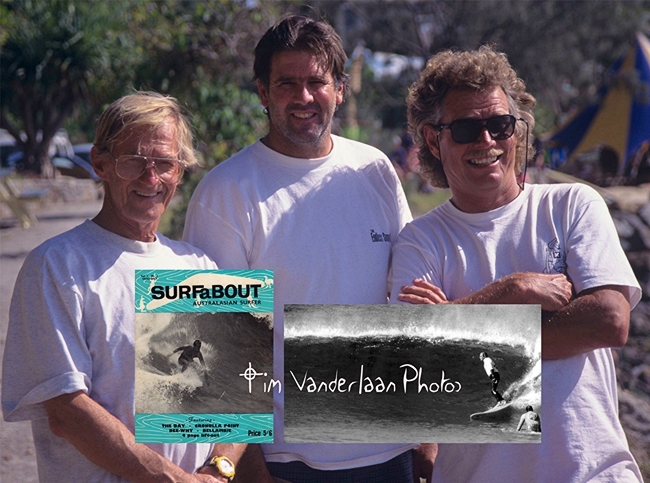 The Power & The Glory
Posted: October 6, 2019 at 10:19 am
Huge surf at Cronulla Point in 1974. Peter Glasson wrote a piece in the 1974 Surfing World Magazine called The Power & The Glory of the day he and his mates surfed huge waves that battered the Cronulla coast. As a kid I was standing on the rocks in total awe these guys, in one of my first ever surf pictures shot with a Kodak Instamatic camera. I wonder if this image is in fact Peter riding on that day. Tim Vanderlaan Photo.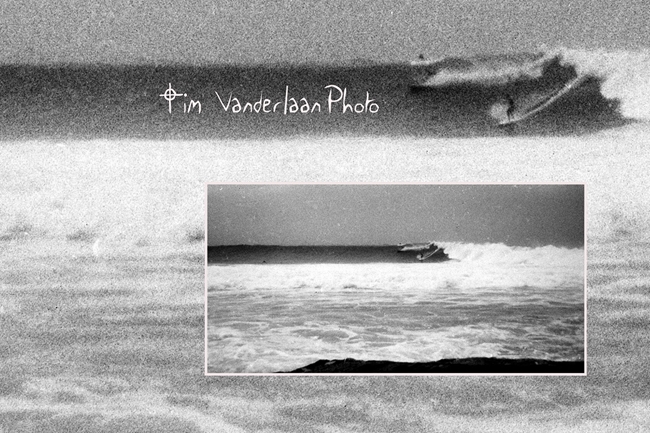 Peter Glasson
Posted: May 25, 2017 at 9:27 am
Glasso at Shoes '73 photo Simo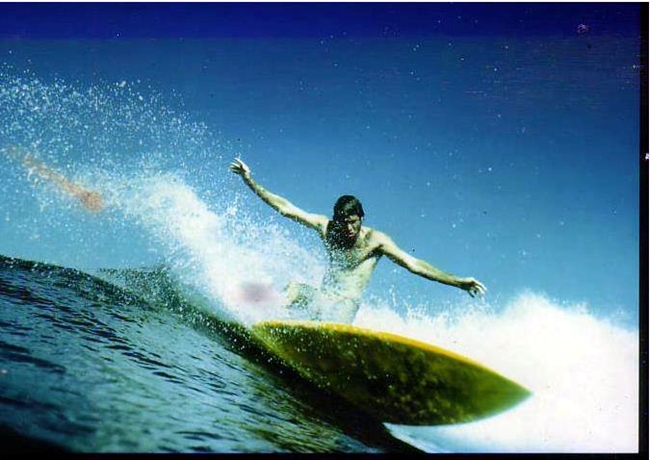 Colour of Thought
Posted: November 12, 2016 at 6:52 pm
Surfboards shaped by Peter Glasson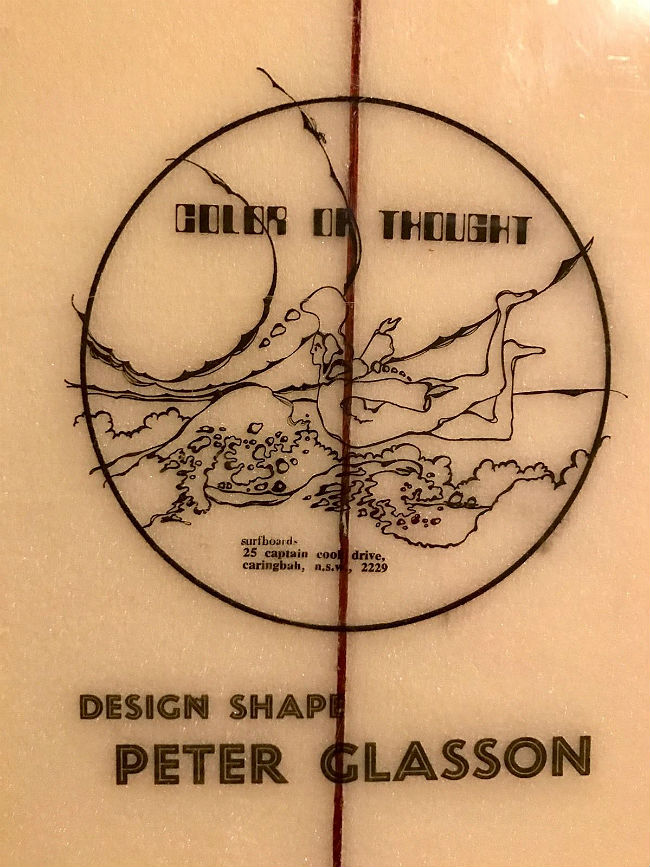 Colour of Thought
Posted: June 9, 2015 at 3:39 pm
Peter Glasson shape 70's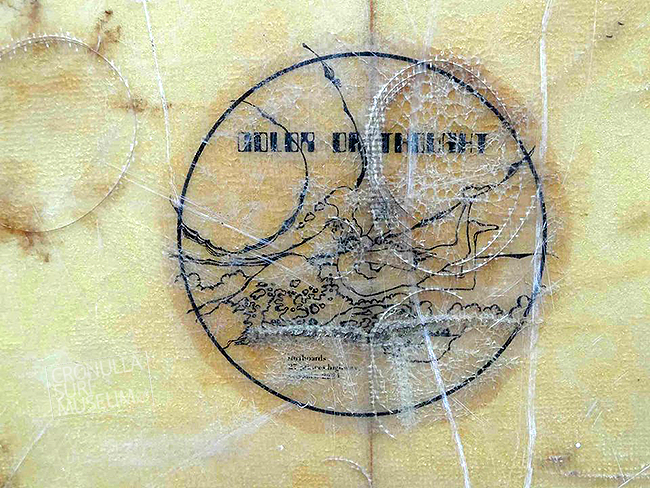 Peter Glasson '73
Posted: April 25, 2015 at 10:11 pm
Glasso like many Cronulla surfers headed south to Aussie Pipe whenever a south swell kicked in.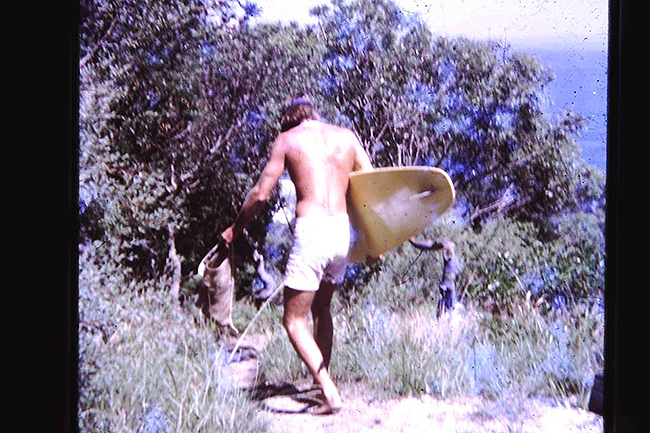 Peter Glasson
Posted: October 2, 2014 at 12:56 pm
Big wave surfer and Cronulla Point standout as well as a respected local shaper lining up the barrel  on a big day at The Point in  '75 photo Peter Simons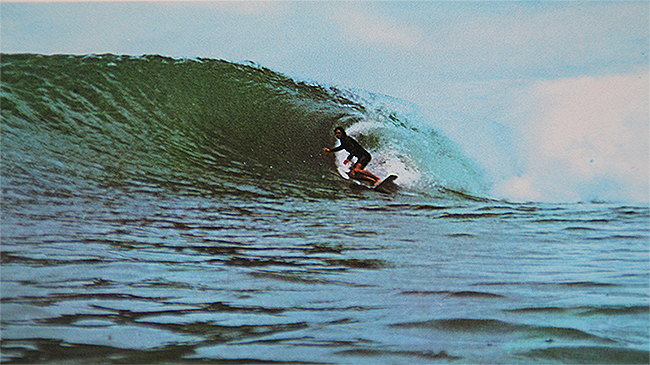 Peter Glasson '67
Posted: June 14, 2014 at 5:27 am
From Glasso's memorabilia, two invoices for Bobby Brown custom boards from G&S in 1967.