Glenn Pringle
Posted: June 6, 2018 at 12:12 pm
Glenn dragged himself away from his beloved Dunny Bowl at Elouera to score a thumping Shark Island swell Circa 90s photo Chris Stroh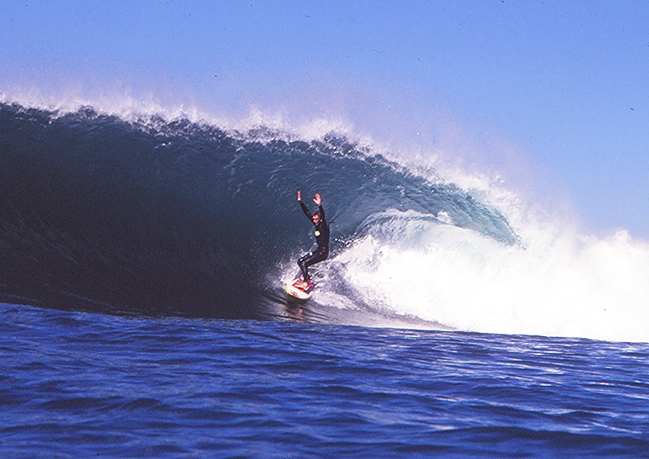 Glenn Pringle '89
Posted: November 5, 2017 at 9:27 am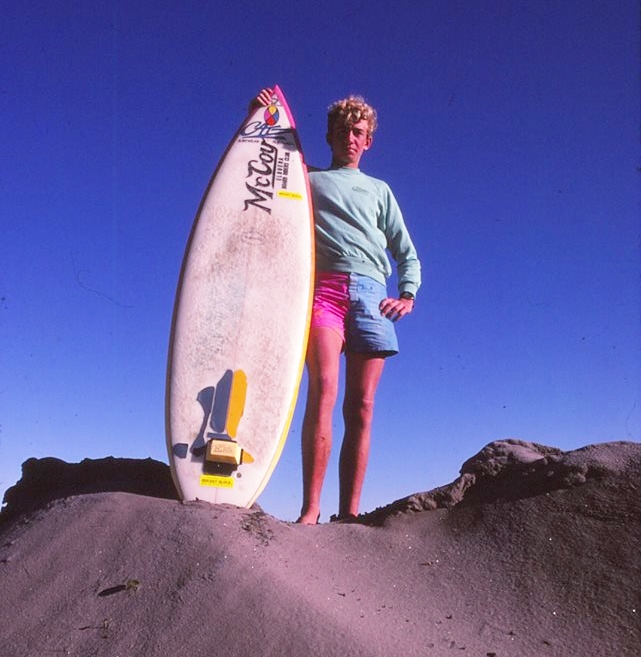 Glenn and Shane Pringle
Posted: February 29, 2016 at 1:03 am
Keen grommets Glenn and Shane Pringle could be found every day before and after school out at Elouera.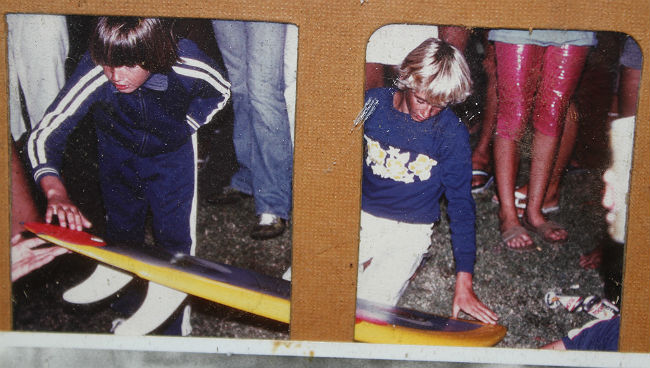 Glenn Pringle
Posted: October 17, 2015 at 4:12 pm
One of the most successful competition surfers to ever come out of Cronulla and still going strong. Glenn is Elouera Beach born and bred growing up in nearby Bando rd. These shots of Pring taken in the mid 80s show him in his ripping  prime photos Chris Stroh
Glenn Pringle
Posted: June 9, 2015 at 3:06 pm
Around the late 80's Glenn was on fire riding for Mcoy and Piping Hot. Wearing a wetsuit helmet he launches at The Dunny Bowl at Elouera photo Chris Stroh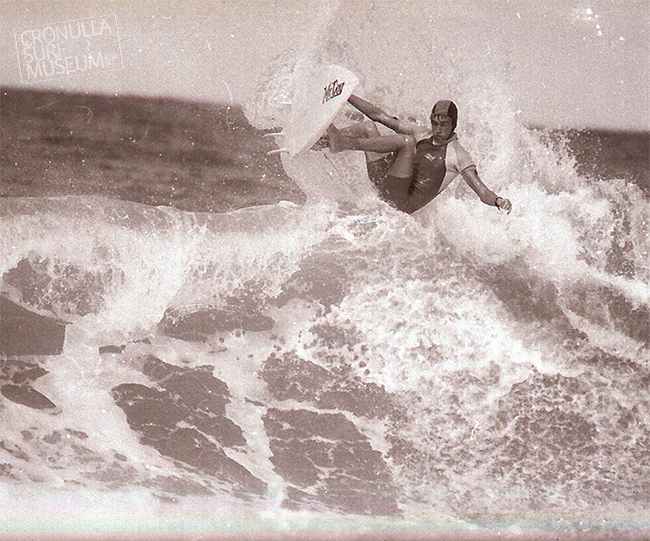 Glenn Pringle
Posted: August 19, 2014 at 8:46 pm
Always smiling but a fierce competitor in the water, Glenn Pringle recently won the Aussie Titles over 40 Division photo Chris Stroh late 80's.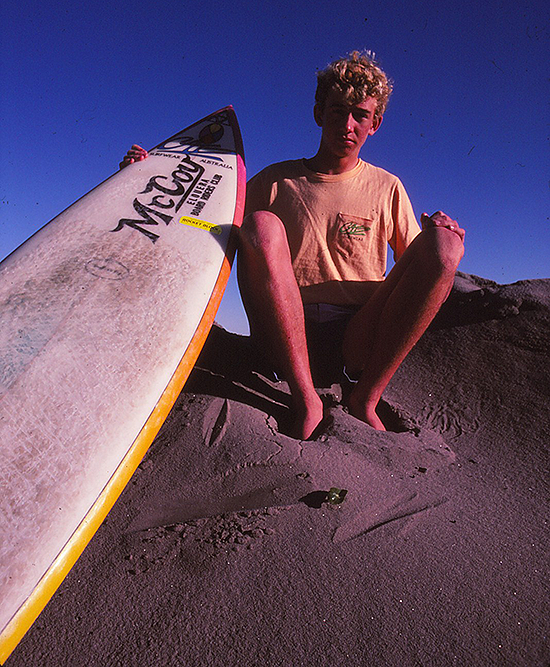 Glenn Pringle
Posted: December 12, 2013 at 7:32 pm
In the 80's as a junior your Pro career was best established by how well you placed in the prestigous Pro Junior contest held at Narrabeen. Glenn Pringle turning heads during the comp mid 80's photo Chris Stroh.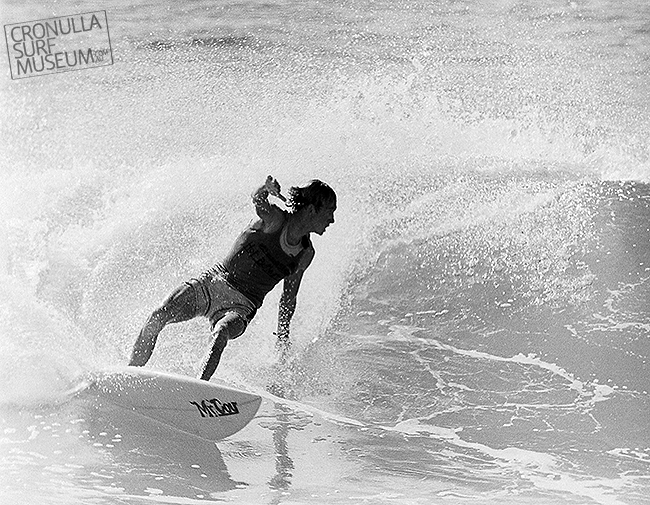 Glenn Pringle
Posted: December 7, 2013 at 9:36 pm
Glenn Pringle since the early 80's has been one of Cronulla's most successful competition surfers at every level and is still going strong today. This shot taken at Elouera around '87 by Chris Stroh.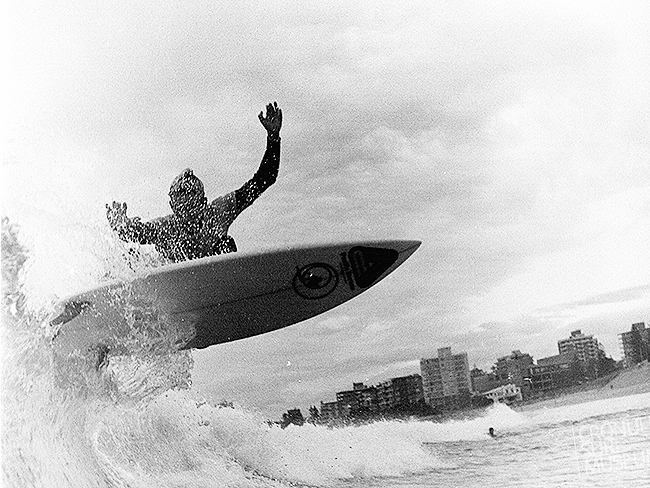 Glenn Pringle
Posted: September 30, 2013 at 6:17 pm
If anyone has earned the title as the King of Elouera its Glenn Pringle, still ripping this shot taken late 80's by Stroh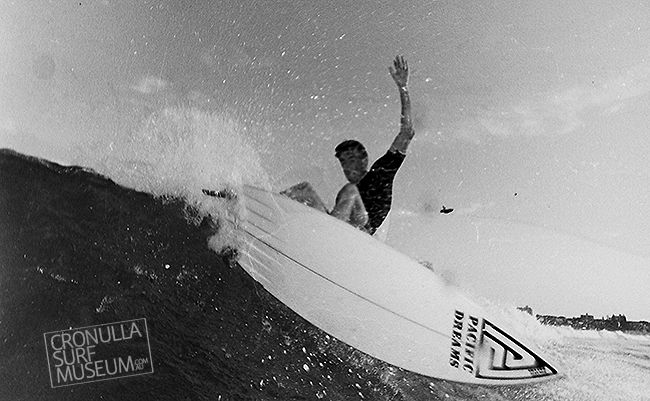 Glenn Pringle '80
Posted: October 28, 2012 at 3:31 pm
Eloura beach evergreen , Glenn Pringle told me the other day that he reckons he's the most unstylish surfer when it comes to fashion,clothes etc. Well take a look at this very early 80's shot of the Pring, still a micro grom he's pulling a classic snow ski move in the Elouera shorey. Now thats styling. Maybe he can coach this one to his surf school groms Photo Chris Stroh.