The Hooker Sand Factory '78
Posted: November 24, 2021 at 6:07 pm
1978. The Hooker sand factory at Wanda. During the late 70's and 80's the speed of sand extraction really accelerated by the use of dredging which creating the huge lagoons. Five hundred homes are now built on this land. Tim Vanderlaan Photo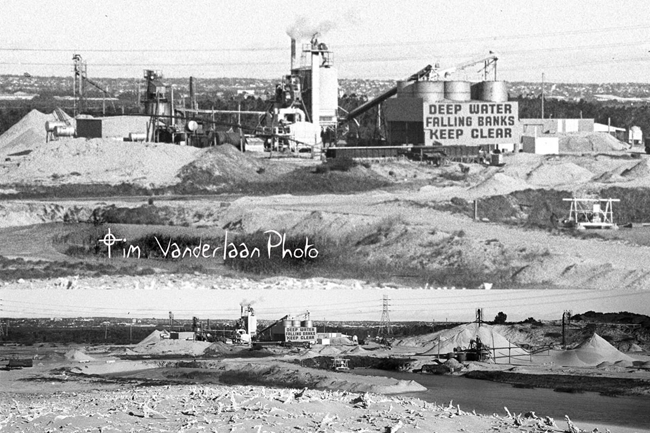 1978. The Party at Parkos
Posted: November 24, 2021 at 5:55 pm
1978. The party at Parkos. The "Jackson" social club were a bunch of surfers who loved to surf, drink beer and ride "Jackson surfboards".
This shot shows Firey "the glasser", Rob McLaggan -with the six pack, Jimmy "skinny" Parkinson -"the shaper" and Suddsie on the ground. Tim Vanderlaan Photo1978.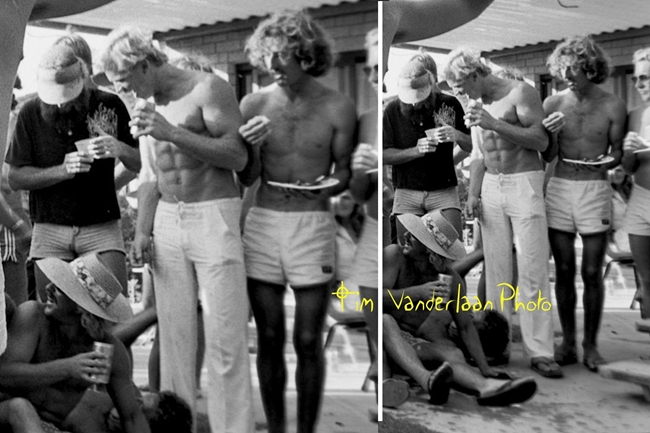 Terry Fitzgerald '76
Posted: November 24, 2021 at 5:30 pm
May 1976. Terry Fitzgerald at Cronulla Point. Terry had "the style" in and out of the water. Tim Vanderlaan photo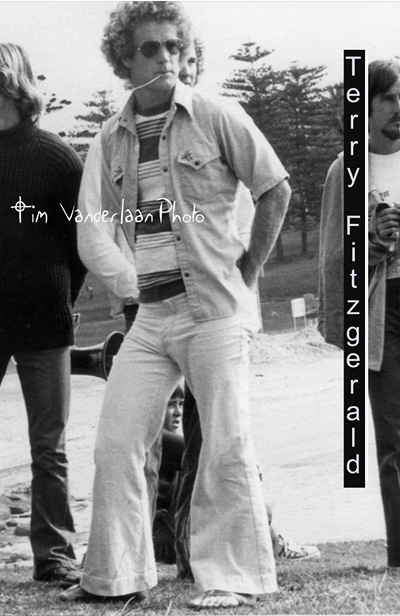 Mr Moonbeam
Posted: July 2, 2021 at 9:38 pm
Mr Moonbeam model shaped by Bob Liddell model Circa 70s
Jackos Board Factory
Posted: July 2, 2021 at 9:32 pm
The glassing bays of the Jackson surfboard factory 1979. Tim Vanderlaan Photo. Insert: Brian Jackson and a stack of blanks ready to glass. (early 70's).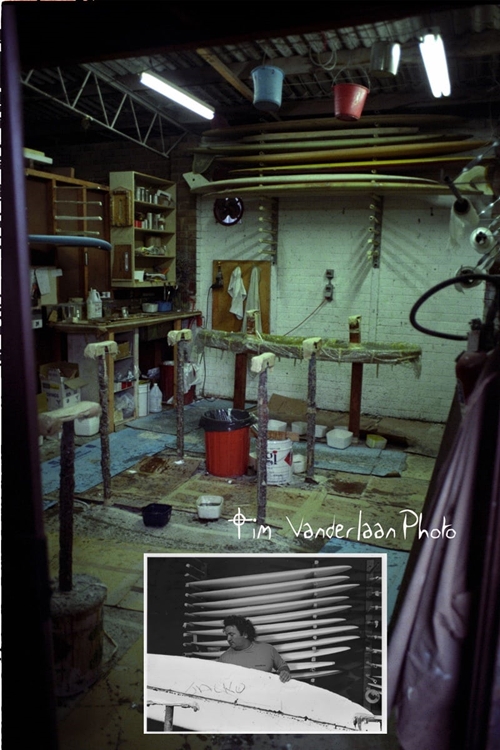 Skateboarding 1975
Posted: July 2, 2021 at 9:27 pm
1975 Skateboarding on the new asphalt streets of the recently completed subdivision at Yarrawarrah. Eddie Frericks gives Brian Holman a tow back up the hill. Tim Vanderlaan Photo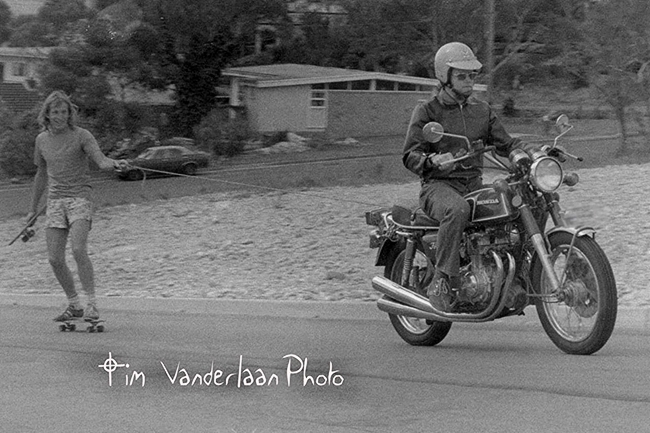 Old Joes Milkbar '78
Posted: March 14, 2021 at 10:55 am
Old Joes Milkbar at North Cronulla photo Ross Marshal 1978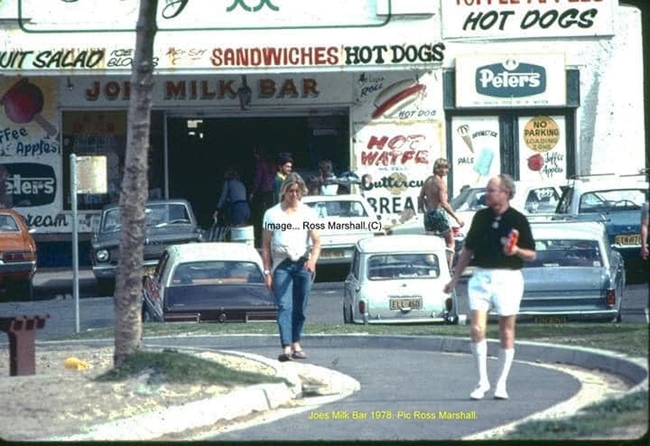 Peter Brittian
Posted: June 18, 2020 at 4:09 am
Peter Brittain featured in a centre spread on knee-boarding in Surfing magazine, February 1979.
"Before the body-board revolution, knee-boarders were slotting in at the Island. Peter Brittain was fearless on big days at the Island and on my trips down the South Coast with him; he took on reefs and ledges with precision and strength. Pete shaped a number of my early knee-boards. He was a gifted but humble guy who left us way too early." – Graeme Cole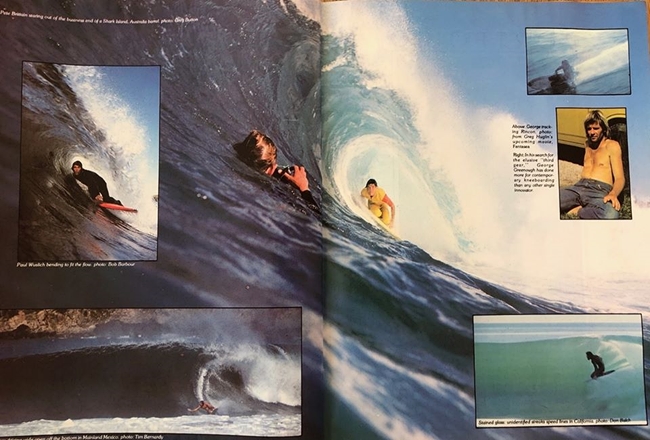 Richard Herbert '78
Posted: March 17, 2020 at 10:08 am
Herbie scores a dredger at Shark Island in '78. Shot with a Nikonos II by Chris Stroh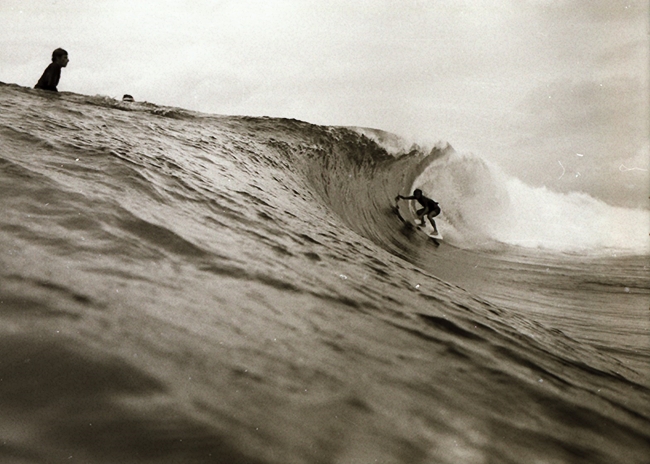 Gary Hughes
Posted: March 17, 2020 at 9:04 am
After coping a fin to his skull in Hawaii Gary used a (Canadian Ice Hockey) helmet  to cover the "soft spot" where the surgeons had removed a large segment of smashed skull-bone & allowed me to surf and compete, before my cranioplasty (plate insertion)…Photo Getty Images