Richard Dog Marsh
Posted: March 3, 2014 at 8:28 am
Dog was one of Cronulla's most successful competition surfers in the 80's and 90's both Professional and Ametuer, well known for his rock n roll look,g rinning smile and ability to get heavily barrelled. Photo Chris Stroh Greenhills way Mid 80's.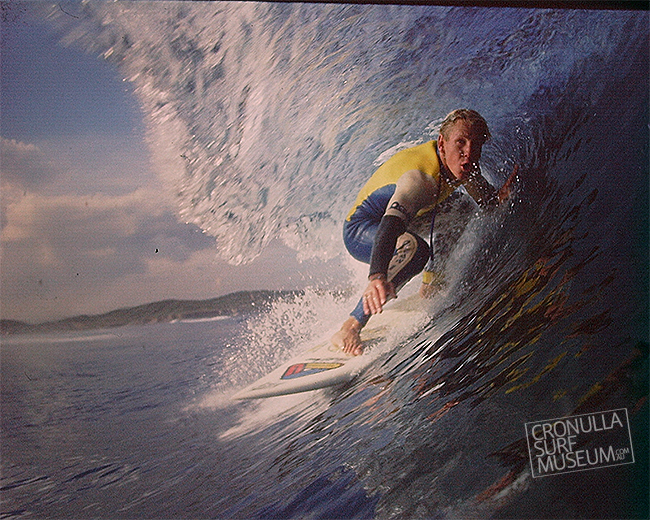 Richard Marsh
Posted: December 12, 2013 at 7:06 pm
Folowing Occy's lead, Dog was the next surfer along with Gary Green from Cronulla to enter the Pro Tour ranks and give the sport a nudge. Richard at Wanda Photo Stroh Circa 80's.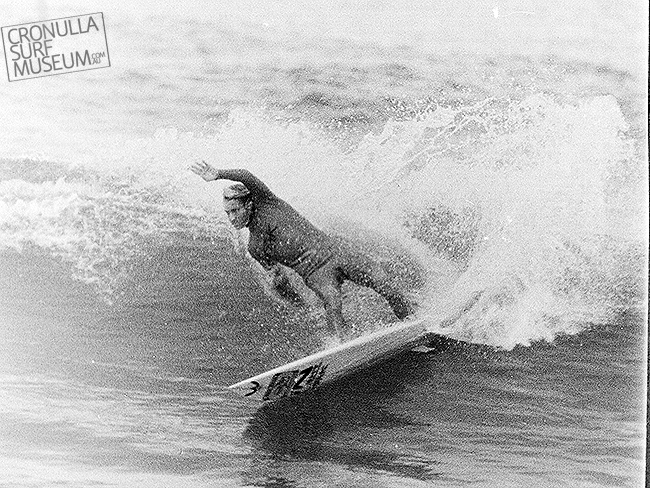 Richard Dog Marsh
Posted: October 22, 2013 at 7:43 pm
One of the best surfers in the world throughout the 80's . This shot taken at Wanda around '89 photo Chris Stroh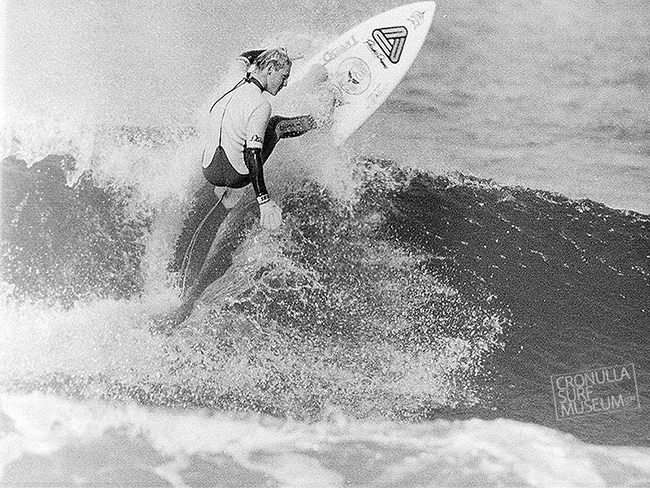 Richard Dog Marsh
Posted: May 24, 2013 at 5:54 pm
Dog returned to Cronulla from Queensland in the early 80's with a fire in his belly for competition that wasn't there before he left Kurnell. Richard was soon winning local comps and Aussie title events when this shot was taken around 83. Photo Chris Stroh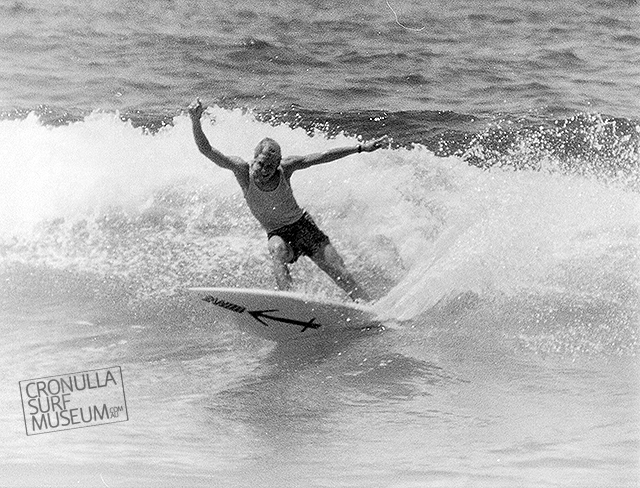 Richard "Dog"Marsh
Posted: May 13, 2012 at 4:39 pm
Young Doggy back in his Daniel Surfboard days looking very determined to make this heavy local reef dredger as it jacks up and drains the reef nearly dry. Dog used similar determination to reach the top ranks of Pro Surfing throughout the late 80's and 90s as a regular Top 16 finnisher. Photo Chris Stroh around '85.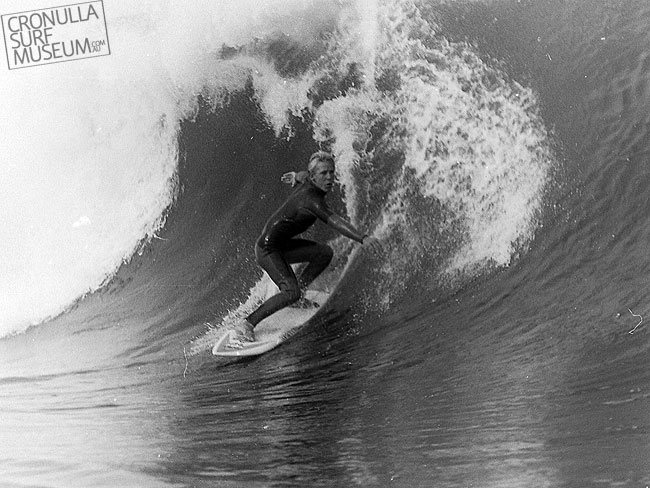 Richard Dog Marsh.
Posted: April 2, 2012 at 1:40 pm
No wonder Cronulla surfers are so proud of their waves. We have some of the best reefs on the East Coast that produce all shape and size conditions. This spot was the full secret spot when this shot of Dog was snapped around mid 80s riding his Daniel Surfboard and Peak Wetty, photo Chris Stroh.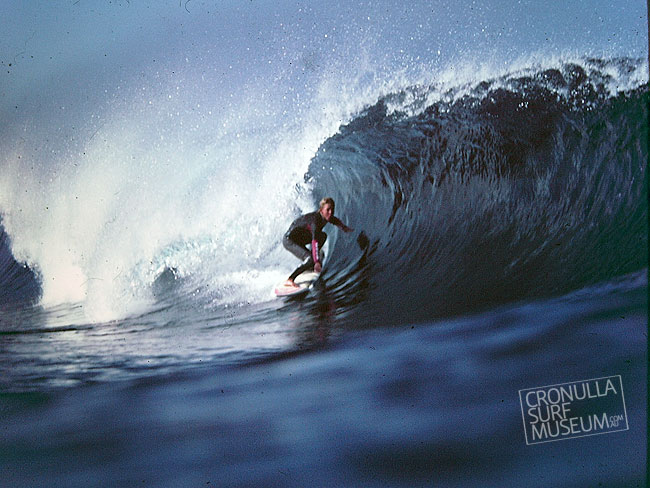 Dog Marsh
Posted: January 28, 2012 at 10:50 am
Richard Dog Marsh was another of Cronulla's famous Goofyfoots. Right up there in the same company as local legends like Pete Smith, Banksy, Occy, Craig Naylor, Fanga, Greeny, Murph and Andy King to name just a few, Dog was one hell of a cacky foot  tube rider . This shot was taken at one of those reefs that is better left unnamed. Photo Chris Stroh Mid to late 80's.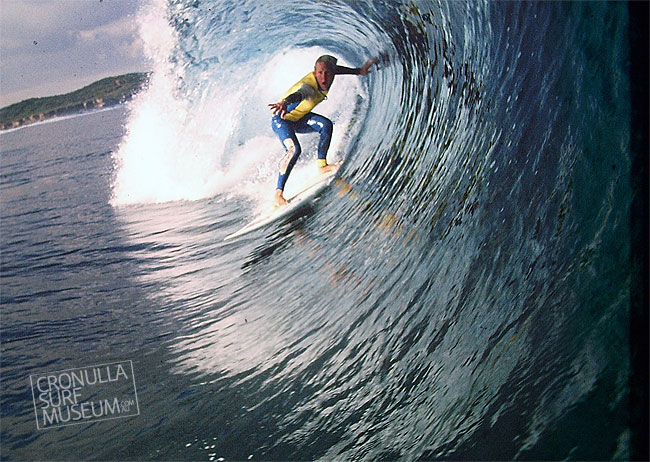 Dog
Posted: September 21, 2011 at 5:20 pm
Richard Dog Marsh dressed up as Billy Idol or The Joker with a ton of makeup, wonder whats in that bottle he's carrying as he wins a trophy at a EBC presso at Northies Pub, that's Mrs Gee and Lee Richardson in the background early 80's photo Stroh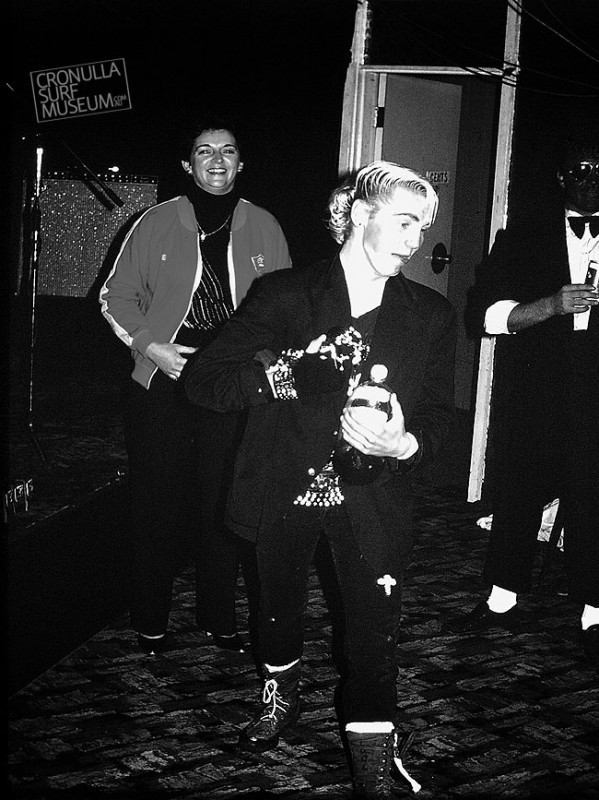 Dog Cover '85
Posted: September 16, 2011 at 4:06 pm
Richard Marsh scores one of his first covers on Tracks Nov '85 photo Simo.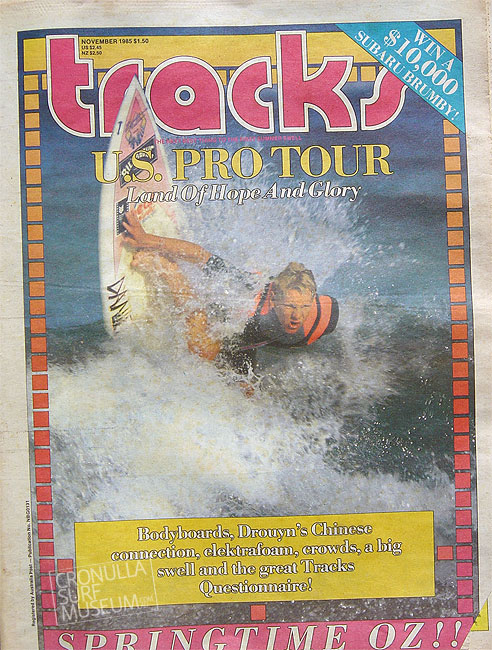 Dog
Posted: August 26, 2011 at 6:15 pm
Sequence shot out somewhere beyond the sand dunes. Dog dissecting this wave one clean cut like a Mexican drug lord lopping off his enemies head with a machete. Photo Stroh '87