Spike
Posted: April 23, 2018 at 7:45 pm
Early 1980's. Cronulla Point. "Spike" James in competition mode at Cronulla Point. Tim Vanderlaan Photo.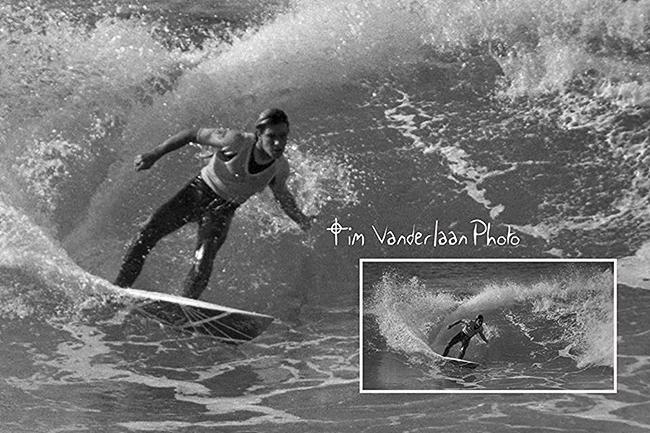 Richard Spike James
Posted: October 7, 2015 at 9:35 pm
Spike one of Cronulla Points best tube riders throughout the 80s photo Chris Stroh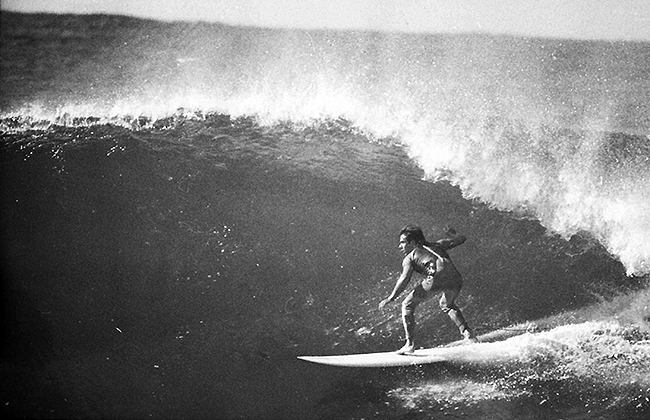 Richard James
Posted: June 13, 2015 at 1:39 pm
1979 Richard Spike James Cronulla Point photo Tim Vanderlaan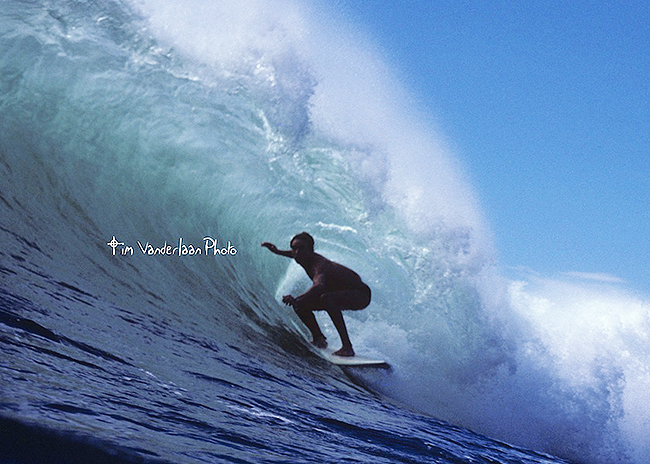 Spike
Posted: November 19, 2014 at 6:15 pm
Richard Spike James ruling The Point in the 80's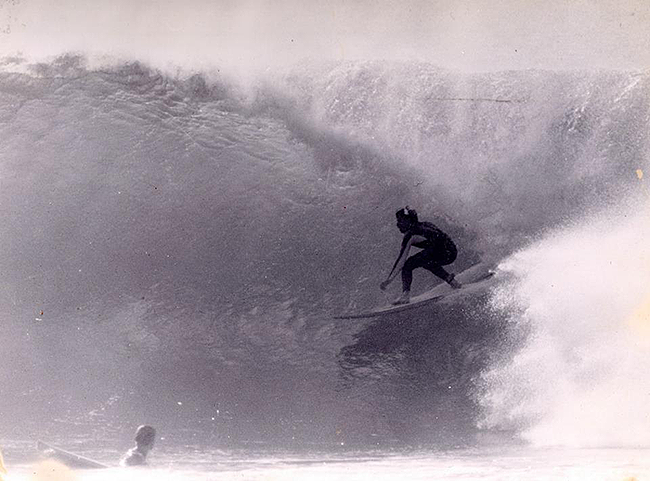 Richard "Spike" James
Posted: July 16, 2014 at 8:31 pm
Spike was one of Cronullas favorite sons of the Eighties. From maxing Point to competing with CBC he had a world of respect photo taken at Wanda by Chris Stroh.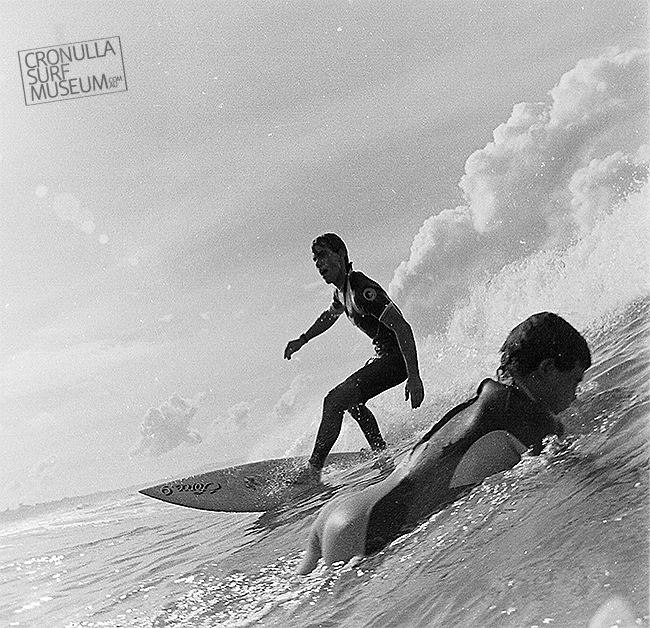 Spike and Roachy
Posted: July 16, 2013 at 9:14 am
Winners are grinners, Richard Spike James and Wayne Roach at a regional comp at Wanda in the mid 80's.Photo Veage.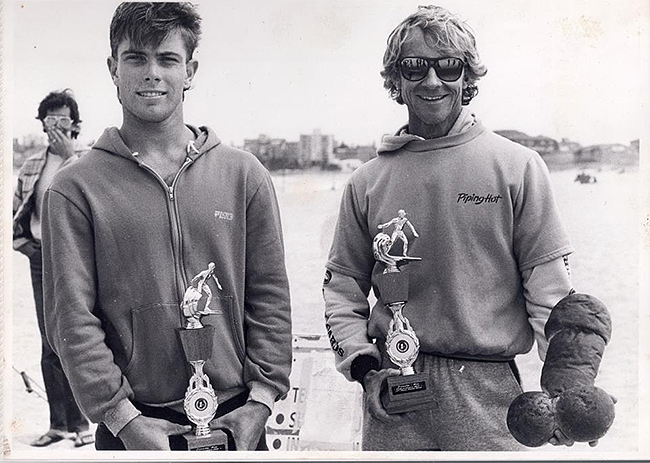 Richard Spike James
Posted: April 15, 2013 at 5:43 pm
Spike was one of the top grom competitors in the early 80's. While most of his peers chased trophies young Spike showed a real passion for Cronulla's powerful barrels and earned a reputation as a charger at The Point and the Island . This shot of Spike was taken around the same time at first reef Point early morning on a smaller fun size day photo Stroh.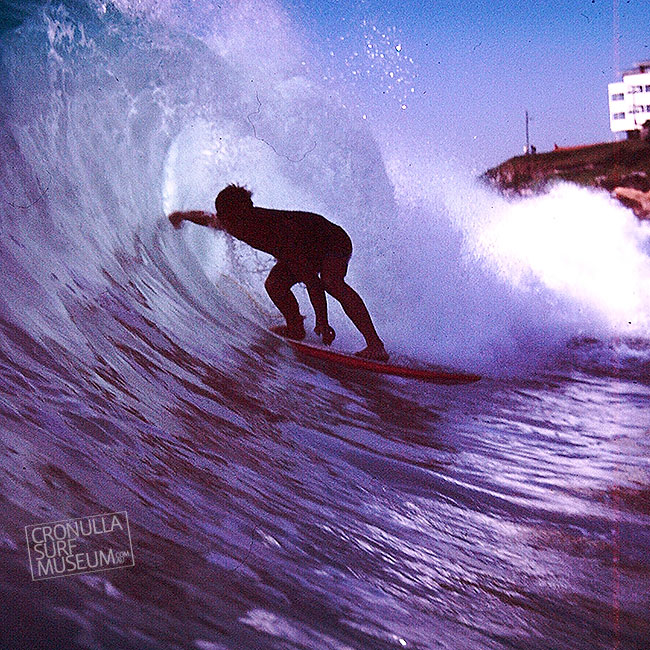 Spike
Posted: March 2, 2012 at 8:33 am
The caption read…Richard James slotted. Throughout the late 70's and 80's Cronulla was blessed with plenty of surfing talent and also plenty of great surf photographers. Very few beaches can claim the amount of talented water photographers that Cronulla has produced during this period. Peter Simons who took the classic shot below of Spike was one of the best.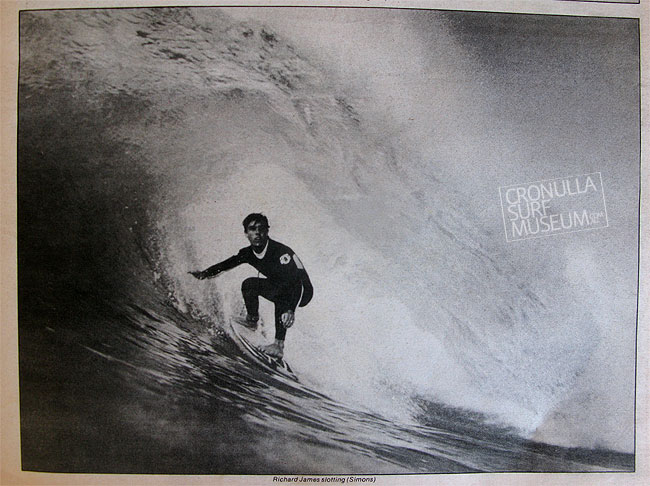 Richard James
Posted: December 24, 2011 at 12:42 pm
Spike was one of the founding members of Kurranulla Boardriders Club in 1978  which was setup by G&S to promote young local talent. Eventually that club morphed into Cronulla Boardriders which still stands strong today. Spike as a founding member was given the honor of Life Membership in CBC. Photo below young Richard lining up at The Point Circa 80's by Stroh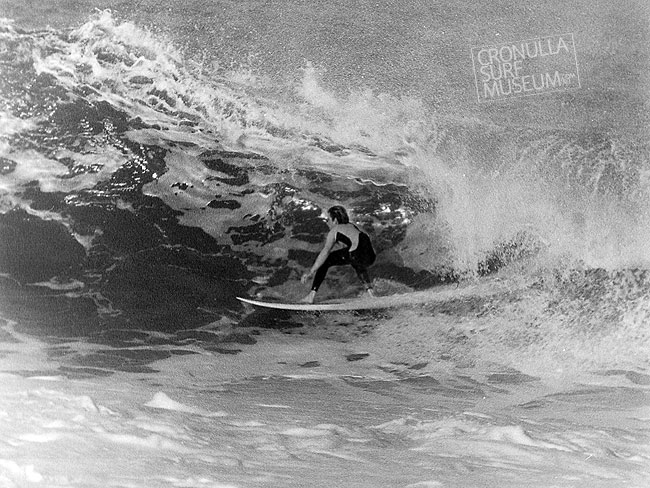 Richard James
Posted: October 19, 2011 at 4:32 pm
Spike scans the lineup as the sun sets and says farewell to an old friend after a day of solid swells at The Point in the mid 80's. Photo Chris Stroh.