1976 The Wanda Sand Hills
Posted: March 31, 2022 at 10:49 am
1976  The once majestic Wanda Sand hills. The sand was simultaneously extracted by a water dredge from below, and by truck and grader from above. The curved line below the grader is significant. The sand below the line was Georges River "river" sand, and above the line,  Wanda beach sand. Tim Vanderlaan Photo
Jacko
Posted: August 8, 2021 at 11:45 am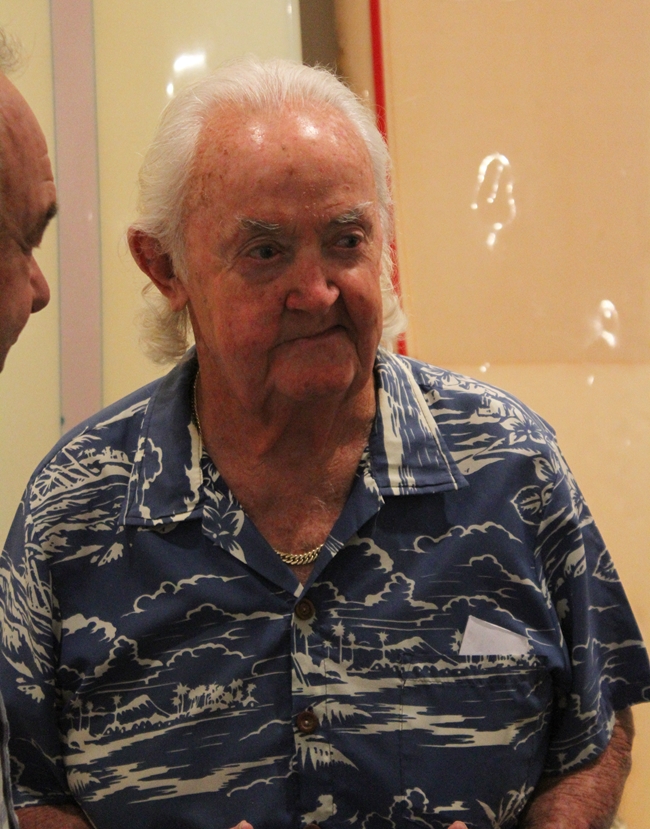 Brian Jackson 1935 -2021
Posted: July 19, 2021 at 10:15 pm
Early 2021. Brian Jackson enjoyed nothing more than his pre dawn walks to the end of the Crescent Head pathway to watch the waves and offer advise to passing surfers. Tim Vanderlaan photo.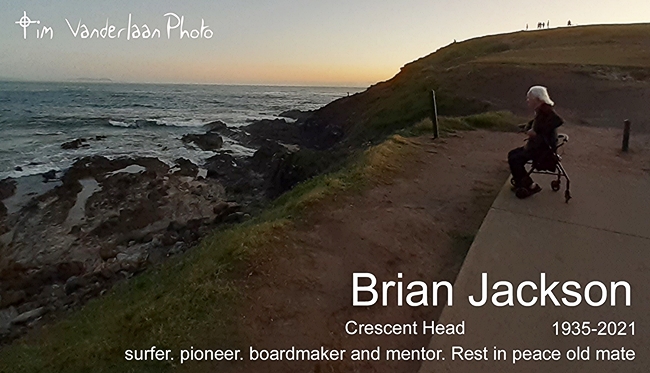 Jacko R.I.P
Posted: July 19, 2021 at 10:13 pm
2021. Brian Jackson spent much of his time each year at Crescent Head. Each morning, before sunrise he would walk out the the point and watch the waves, giving advice and having conversation with passing surfers. When he saw this image he described it as his "pathway to paradise". RIP. Tim Vanderlaan photo.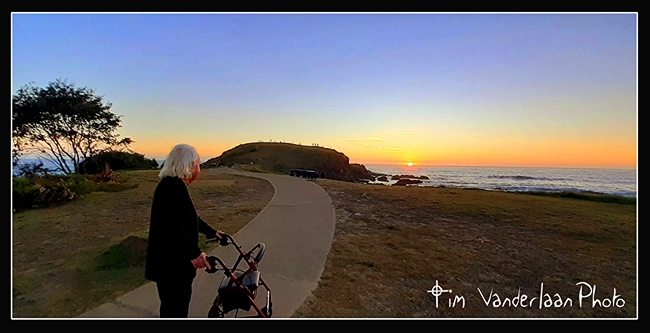 Jacko R.I.P
Posted: July 19, 2021 at 10:09 pm
Early 2021. Brian "Jacko" Jackson, at his special place on the point at Crescent Head. Tim Vanderlaan Photo.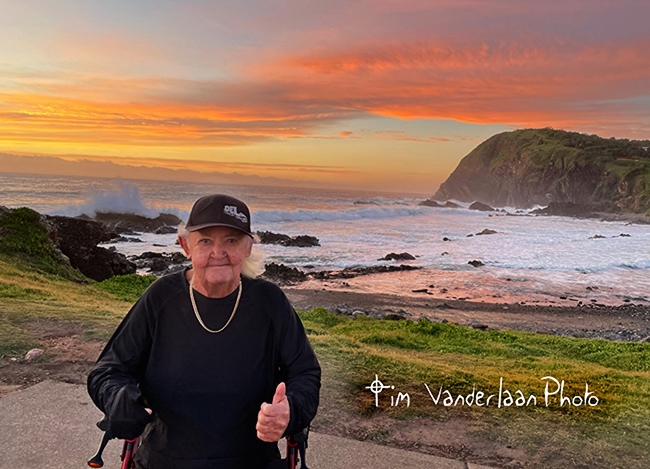 Billy Dews
Posted: March 22, 2021 at 9:40 am
1997. One of the surfing stars of the sixties, Billy Dews photographed at North Cronulla in 1997. RIP Billy. Tim Vanderlaan photo.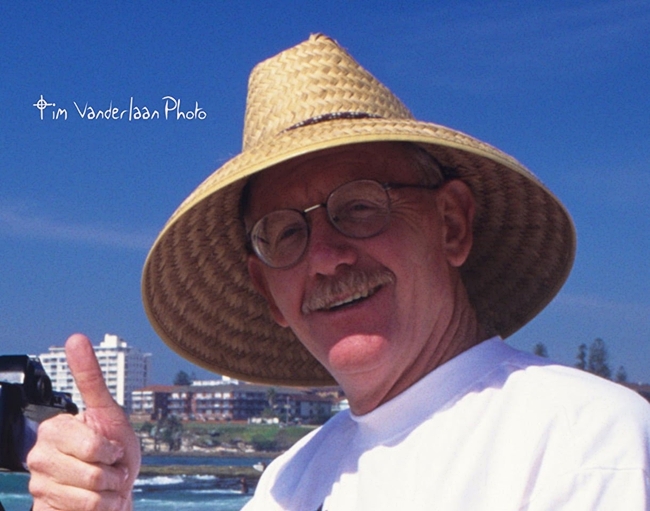 Barry Nicols 1927
Posted: September 3, 2020 at 4:01 pm
, Paddle Boarder Cronulla 1927 photo Unknown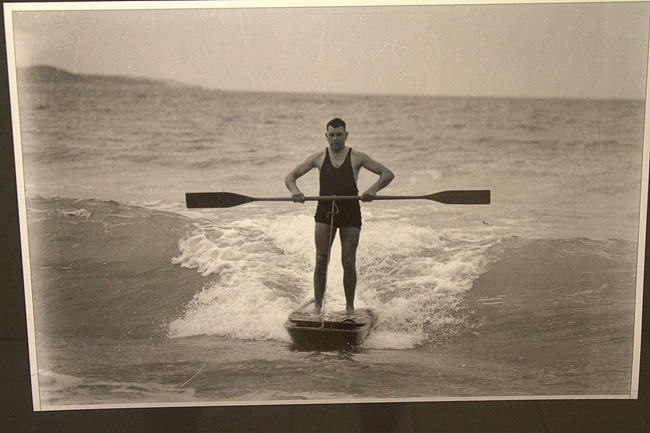 Miss Elouera '78
Posted: June 18, 2020 at 4:41 am
26 Nov 1978 Winner of the Miss Elouera Beachgirl competition, Sally Grigor, 18 (right) poses next to a timber surfboat for Daily Mirror photographer Ron Iredale. It wasn't for decades later that the women actually rowed the boats. Tim Vanderlaan Photo.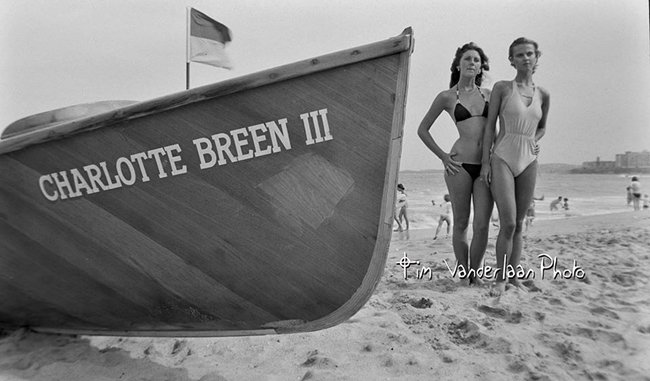 Parade Elouera Rd '61
Posted: June 18, 2020 at 4:35 am
1961 A passing parade of fire trucks along Elouera Road at the intersection of Hume Road. Is that the Kent boys in the foreground. Tim Vanderlaan Photo Collection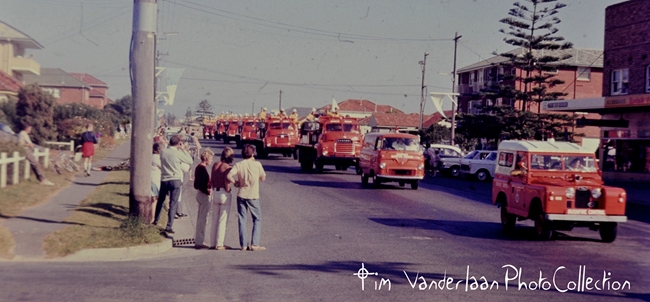 Elouera Rd '61
Posted: June 18, 2020 at 4:33 am
1961 A passing parade along Elouera Road at the intersection of Hume Road. The cooks river tram. Tim Vanderlaan Photo Collection