Cronulla Wahines
Posted: October 30, 2018 at 3:02 pm
Cronulla Wahines Wanda comp Circa 60s photo Bob Weeks.
Here at CSM we are constantly asked on how to get hold. of some of Bobs classic 60s surf images well check out his website at https://bobweeksphotography.com.au/sixties-surfing/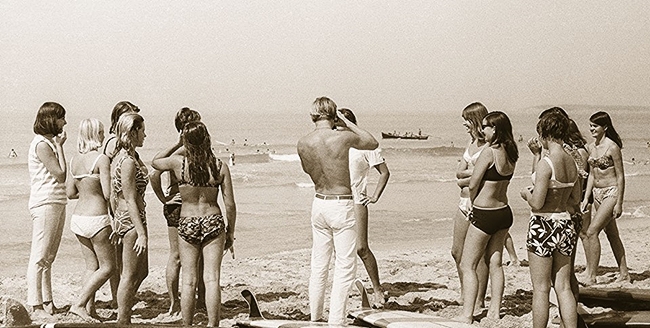 The Bay
Posted: October 30, 2018 at 12:17 pm
The Bay 1962, another Bob Weeks classic image.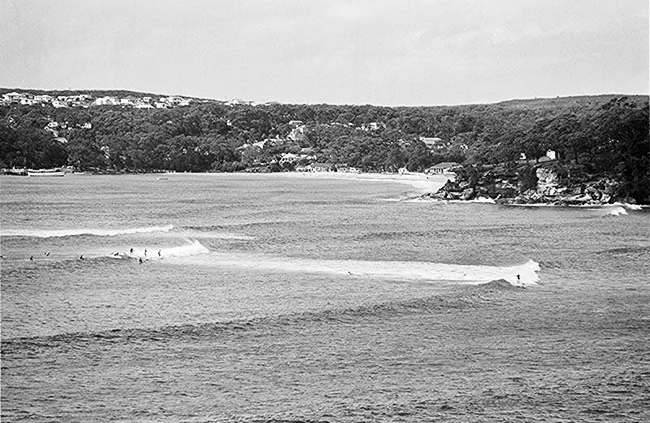 Alan Love '63
Posted: October 30, 2018 at 12:13 pm
Alan Love Cronulla Point photo by legendary surf photographer Bob Weeks 1963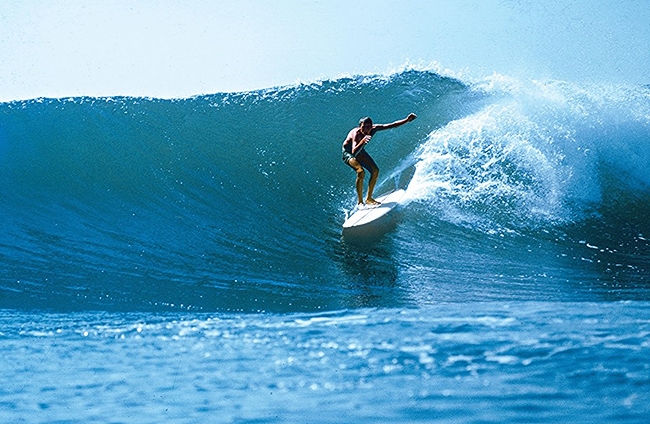 Bob Weeks
Posted: October 30, 2018 at 12:02 pm
Board Hire at The Wall back in 1963 photo by Bob Weeks this and other classic images available from
https://bobweeksphotography.com.au/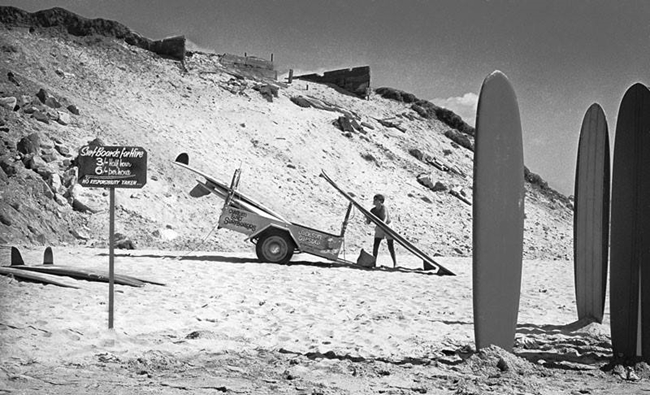 1968 Surf life Saving Carnival at Elouera Beach.
Posted: October 30, 2018 at 11:39 am
The Wanda Junior March past team in action. Swimming in the belt in big seas with seaweed around was a suicidal mission. Tim Vanderlaan Photo collection.
Gerrale Street '66
Posted: October 30, 2018 at 11:34 am
Cronulla Beach Gerralle Street photo Max Walenciak 1966

Hand Plane and Belly Boarding
Posted: August 4, 2018 at 8:59 am
1965 Lewis Cawsey bodysurfing with a hand plane and Greg Vaughan bellyboarding, at Cronulla Point. Photo Jack Eden.
Interview with Lewis Cawsey    
At home we used to make our own boats and we had marine ply. I got the idea of what was going on in the surfing scene and made my own paipo board. I had a mate up the street, Greg Vaughan, who ended up buying his own bellyboard (two fins) from school friends. Swim fins came from the Bob Frazer Sports Store in Cronulla, near the theater. Greg's board had a laminated wood resin finish and two fins—nice board. Mine was just marine ply and varnished. My ply paipo board was also used as a skim board when the surf wasn't working. 
Rest of interview at
http://mypaipoboards.org/interviews/LewisCawsey/LewisCawsey_2014-0820.shtml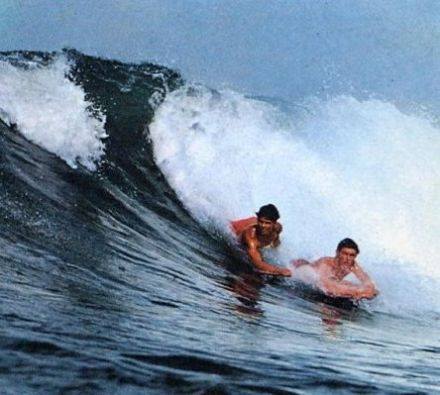 1968 Wanda Sand Dunes
Posted: August 4, 2018 at 8:47 am
1968. The Wanda Sandhills were an imposing backdrop of most Cronulla shots taken in the 60's and 70's. Tim Vanderlaan photo collection.

Cronulla Club Titles '64
Posted: May 21, 2018 at 4:43 pm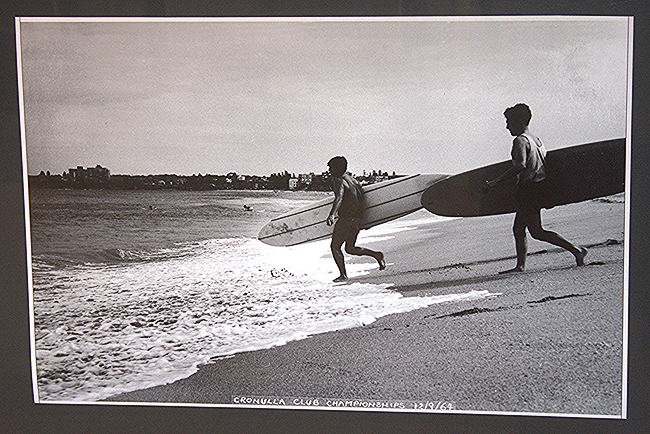 Ray Hitcho
Posted: May 21, 2018 at 4:40 pm
Early days with Hitcho and his mates from Retrospect