Old Joes Milkbar
Posted: September 2, 2014 at 2:32 am
Image taken of Old Joes just before it was knocked down in the early 90's from Stroh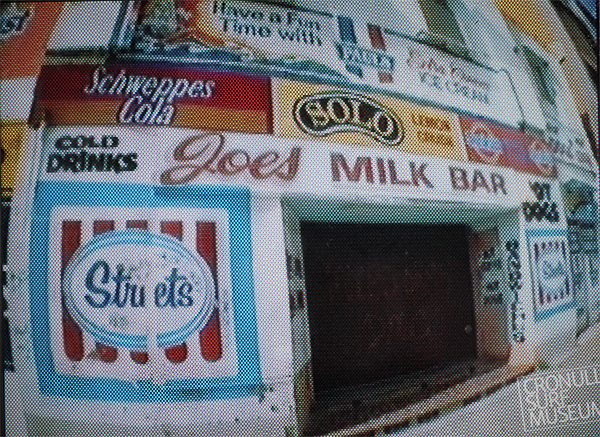 Cronulla Boardriders '92
Posted: April 30, 2014 at 10:40 am
From left to right….Standing Smurf, Bluey, Lance, Hendo, Fanga, Grub,Veagey, Craig Naylor. Sitting..Kenny,Danny Maloney, Greeny, Adam Brown, Andrew Murphy and Deano Whiteman photo courtesy of John Veage.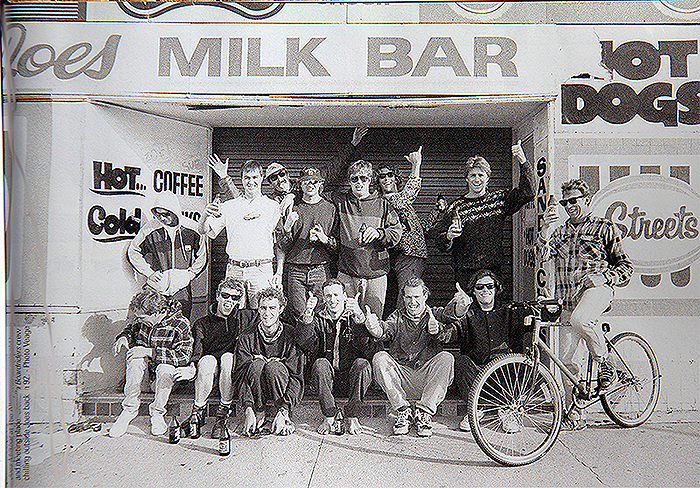 Old Joes Milkbar
Posted: March 26, 2014 at 4:55 pm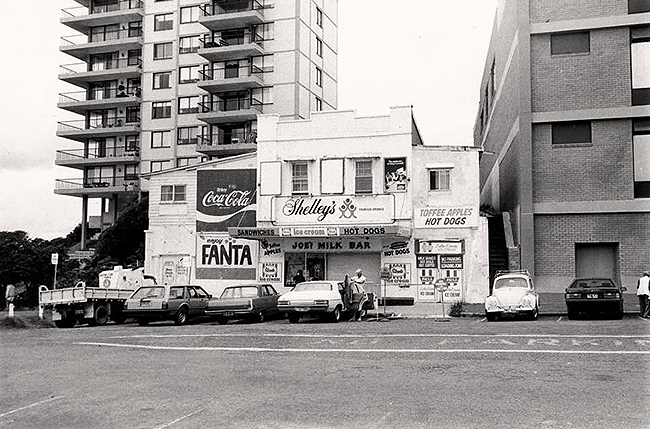 Old Joes Milkbar.
Posted: September 30, 2013 at 6:14 pm
Such an iconic part of Cronulla Beach history, anyone who walked in Old Joes Milkbar doors would never forget it.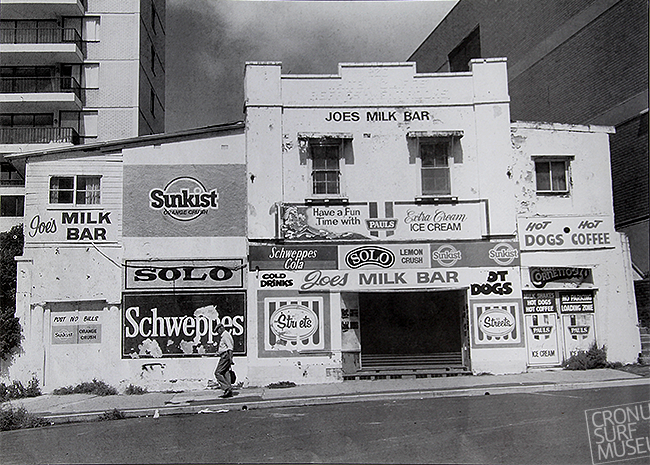 Old Joes Milkbar
Posted: May 16, 2013 at 11:26 am
Inside Old Joes Milkbar at North Cronulla just before it was closed for business in the 90s and demolished it was a walk back in time. Advertising posters from the past still displayed and out dated parlor games along with more modern pinny machines. The counter was always the same, Toffee apples, milk shakes and hot chips bring back fond memories of youthful days spent at the beach.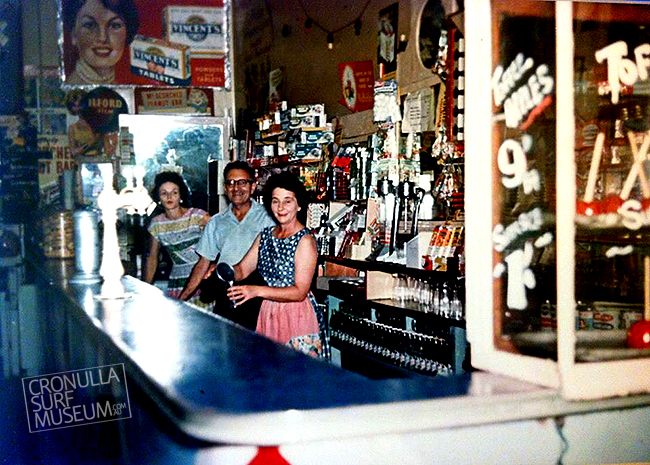 Old Joes Milkbar North Cronulla
Posted: March 17, 2013 at 8:38 pm
One of Cronulla's most memorable images throughout the decades Photo taken a few years before it closed its doors for the last time plus the Workers Club is still standing next door as well.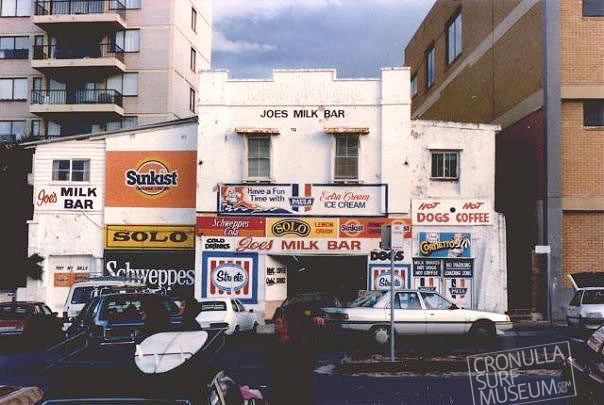 Old Joes Milkbar
Posted: March 10, 2013 at 8:30 pm
Old Joes Milkbar at North Cronulla probably Cronulla Beach's most best remembered landmark and Old Joe himself.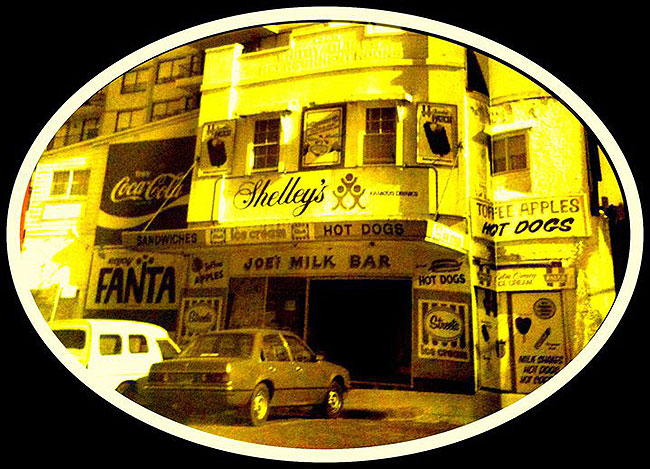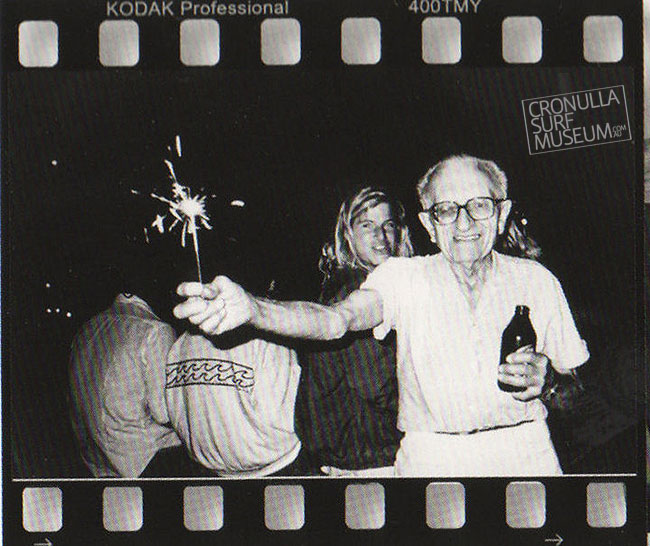 Old Joe and Occy pic Sarge
Cronulla Sharks Boardriders photo by John Veage
Posted: March 27, 2012 at 8:00 pm
Two powerful symbols of Cronulla, The Cronulla Sharks Boardriders Club arguably the most successful club in Cronulla's surfing history and Old Joes Milkbar. This image appears on a beach memorial down on The Alley foreshore taken by John Veage. Late 80's.