Occy Versus Voodoo
Posted: February 21, 2012 at 6:40 pm
This arvo at Vooey was massive. It looked 8 to 10 feet from shore when Occy paddled out. He made it almost out the back when the horizon went dark. Smurf had just walked all the way out along the beach from Cronulla Point with his board tucked under his arm and as we watched this humongous set caught Occy inside. My guess it had to be 12ft or more. He got pumped by the first wave which snapped his legrope. He then copped around 5 more set waves  on the head and was washed towards the bend. For a while it was pretty sketchy. His board had disappeared  and Occy was heading out to sea in the rip towards the reefs. Luckily he braved it and made a dash towards the rocky shoreline past the bend. If another set like that last one hit he would have been history as he scrambled to safety. Its the biggest waves I had ever seen at Voodoo. I didn't get any photos of the set, only the aftermath. That's Occy and another surfer after surviving a good old Vooey beat down…Words and photo Chris Stroh early to mid 80's.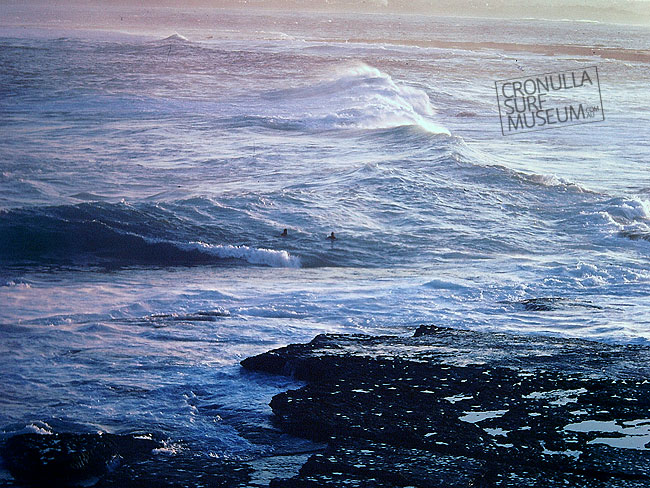 Occy @ Home
Posted: January 28, 2012 at 11:10 am
Occy grew up surfing the reefs around Cronulla and its no wonder that he formed a love for powerful waves right here at home with so much wave grunt on offer. I shot this pic with my Century 650 lens by wading out to the rocks just off from the right which was cut off by the higher tide. This position allowed we to get close enough and a different low angle. Words and pic by Chris Stroh around '84.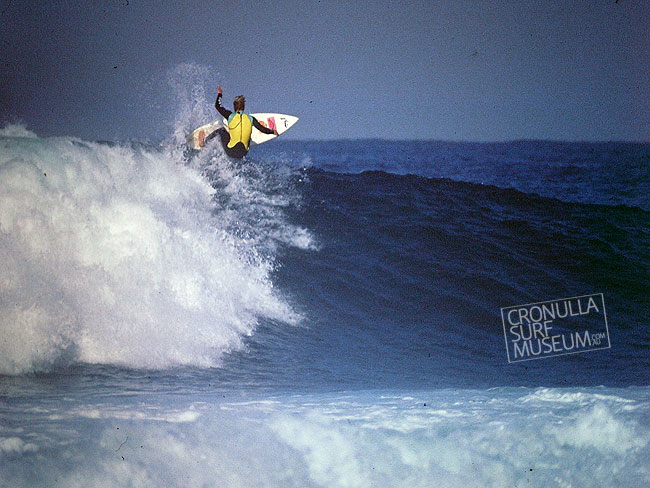 Voodoo
Posted: January 19, 2012 at 6:26 pm
Not sure where the name Voodoo came from but with a desolate and unforgiving coastline its no wonder Captain Cook did't  land here. The reef itself is just as intimidating and lives up to its eerie reputation with regular reminders that this is one wave you don't take for granted as this surfer below is about to find out.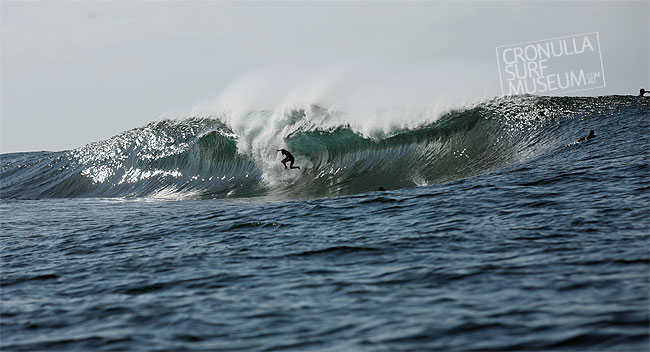 Voodoo Wrecks
Posted: January 14, 2012 at 6:09 pm
Voodoo has long been a dumping ground for old trashed vehicles. This once loved and faithful old abandoned surf cruiser is now retired to a lonely fate of rust and decay.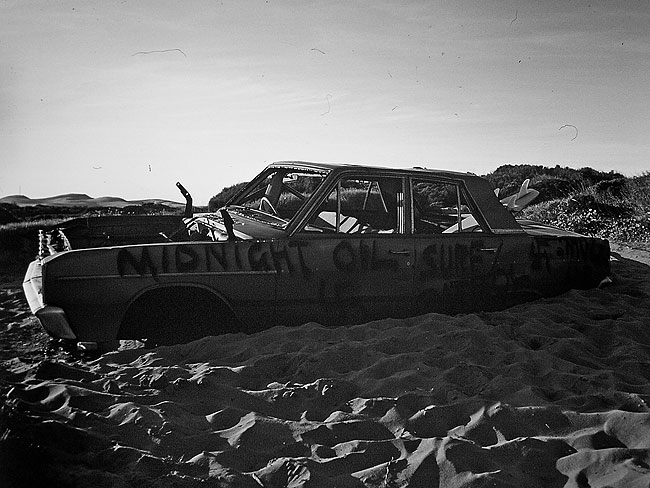 Greeny @Voodoo
Posted: November 15, 2011 at 4:59 pm
This day was a classic, Gary Green and Occy were out trading wave for wave.Surfing Life ran an article on the day called Potters Point. Greeny riding his Barnfield around '83 photo Stroh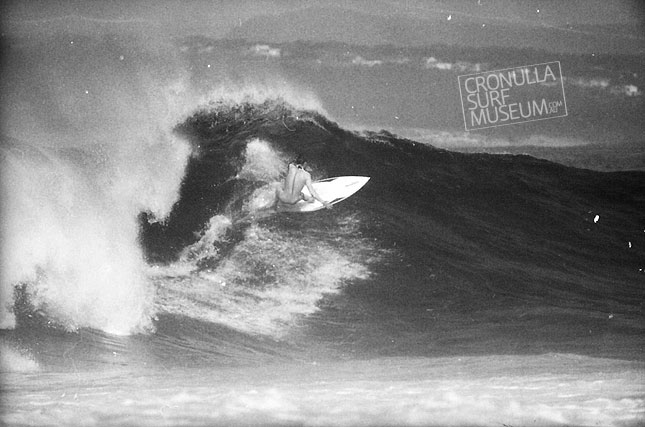 Voodoo Winter '86
Posted: October 9, 2011 at 3:21 pm
Voodoo hasn't changed all that much since '86. The water was more polluted back then due to the sewerage outlet  but the waves were just as good. I remember a Mark Warren 80's  surf report for Triple M once he was  referring to spots like Voodoo when he said "You can drop a crap  in the morning and meet back up again in the lineup in the afternoon".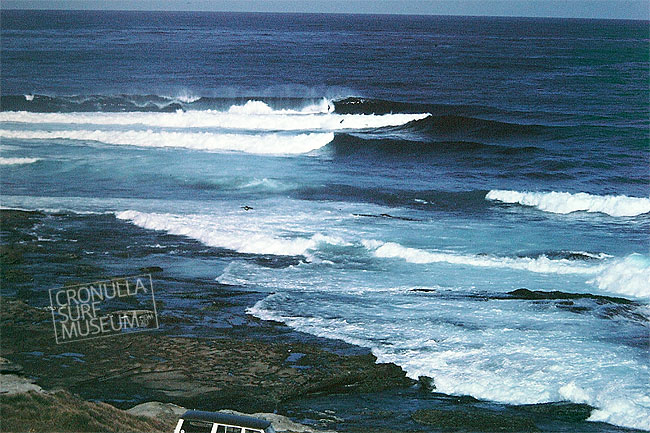 Michael Mackie
Posted: October 9, 2011 at 2:56 pm
Mid 80's Mick Mackie drives almost to the jump off spot at Voodoo as he gets ready for a go out. Photo Stroh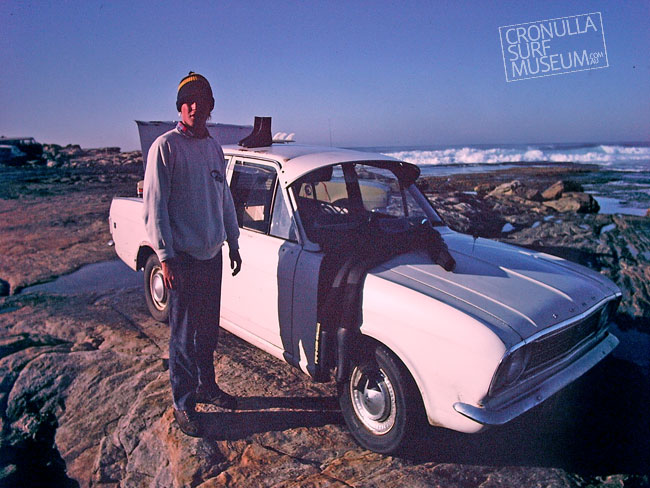 Welcome to Cronulla Surf Museum
Posted: September 29, 2010 at 12:56 pm
Thanks for visiting Cronulla Surf Museum. We will be updating this blog regularly with stories, pictures, memories, old magazine clippings, and anything else we can find in our archives. So stay tuned, big things to come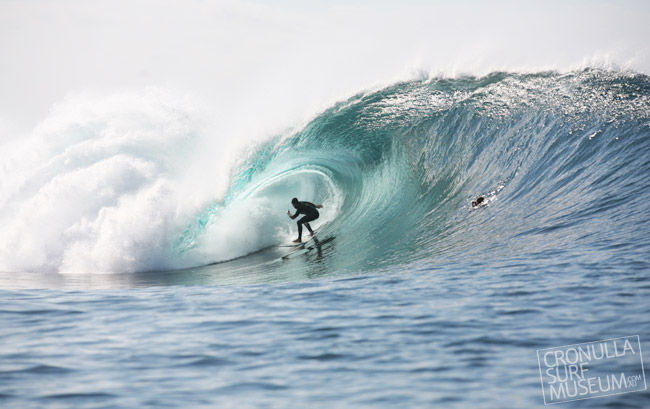 Photo: CSP