Old Joes Milkbar
Posted: March 25, 2018 at 8:09 am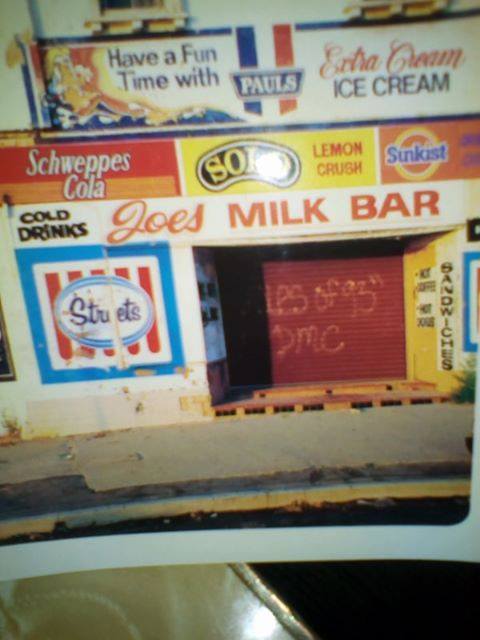 Surf Reel
Posted: March 25, 2018 at 7:55 am
Summer of 1975 / 1976. Back in the day the "Surf reel" was actually used to perform rescues. Good to know the reel was sponsored and provided by "the St George Grease Trap service". Tim Vanderlaan Photo.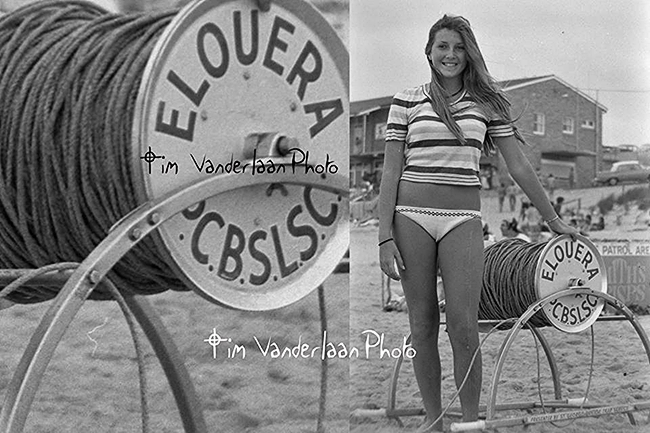 Sand Dunes '61
Posted: March 25, 2018 at 7:52 am
Jenny Fleming and her sister play in the dunes 1961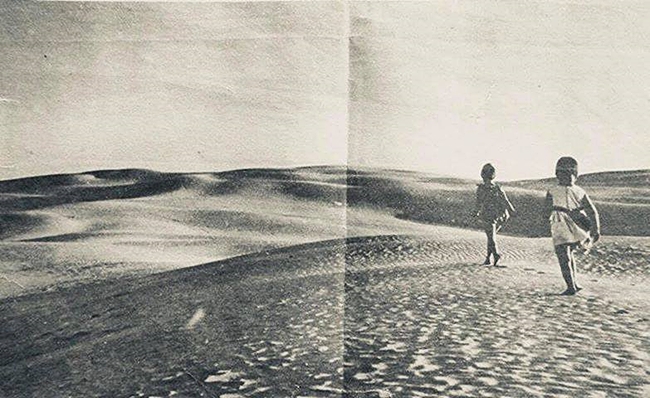 Miss Elouera
Posted: March 25, 2018 at 7:48 am
1979 Some of the Miss Elouera Beach girl competitors. The lady in pink, and holding the Mic, was the winner of the previous year's event. Tim Vanderlaan Photo.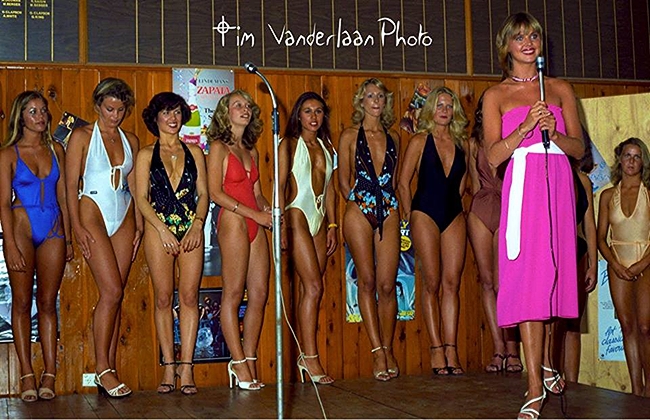 Sunday in The Park
Posted: March 25, 2018 at 7:45 am
1958. Sunday in the Park with Joe's in the background. Not sure if you could get a milkshake at Joe's back then, but the sign on the wall says they sell "hot water". Tim Vanderlaan Photo Collection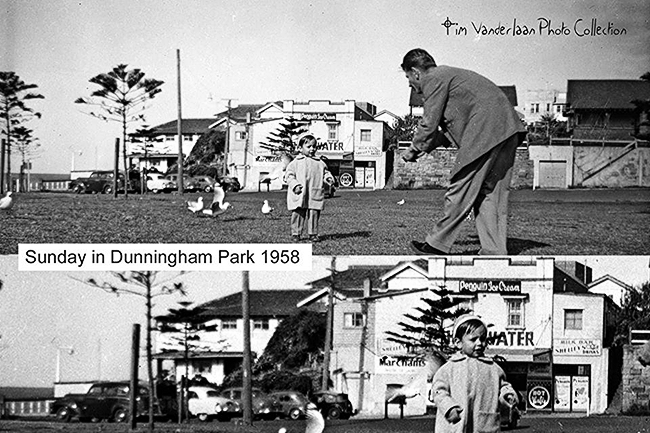 Northies Crew 1982
Posted: February 14, 2018 at 12:07 pm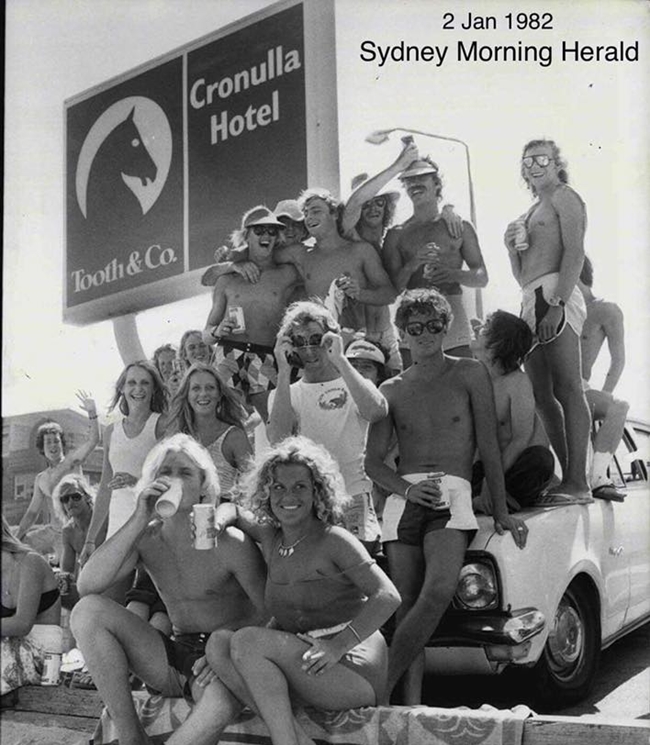 Cronulla Lifeguards 70s
Posted: January 9, 2018 at 7:21 am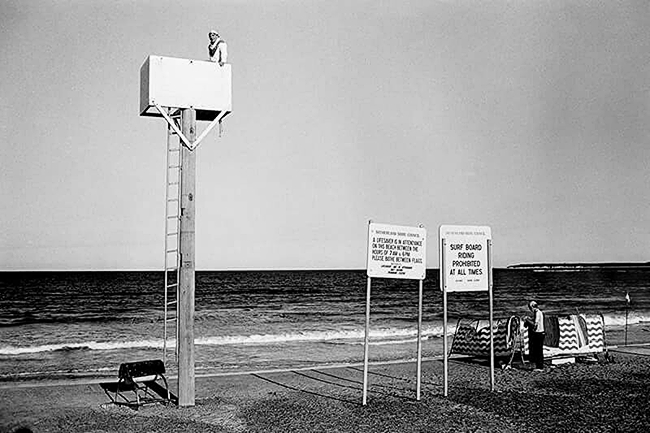 Jackson Surfboards
Posted: January 9, 2018 at 7:13 am
Wall art at the Jackson Surfboard factory.
After more than 50 years, the Jackson surfboard factory closed its doors in 2015.  This 2015 picture shows Jim Parkinson glassing one of the last boards on the production line, and behind him is some interesting  wall art depicting when Brian Jackson had his hip replaced.  Penned by one of the workers, the "Fantastic hip joint factory" shows the process Jacko underwent during his operation .   Tim Vanderlaan photo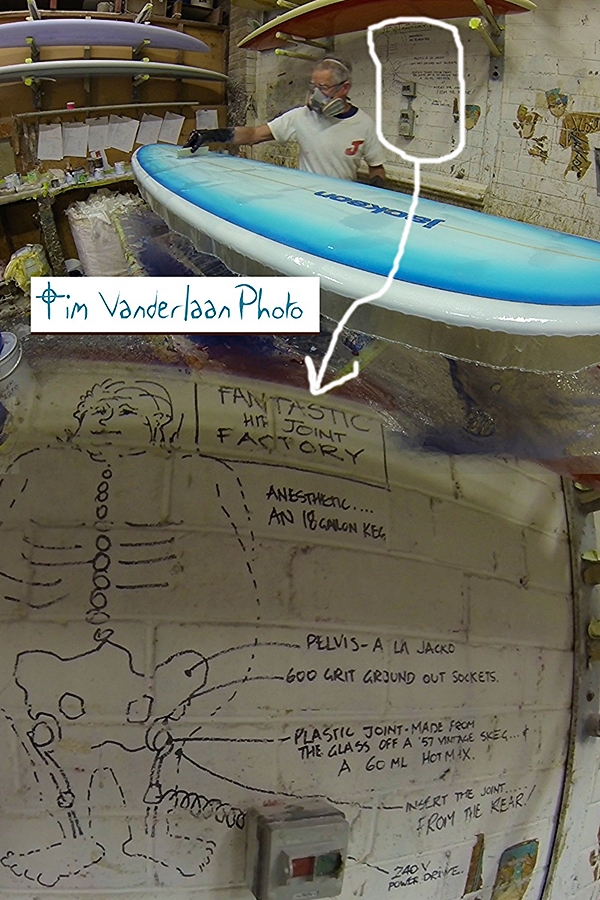 Old Joes Milkbar
Posted: November 14, 2017 at 7:51 am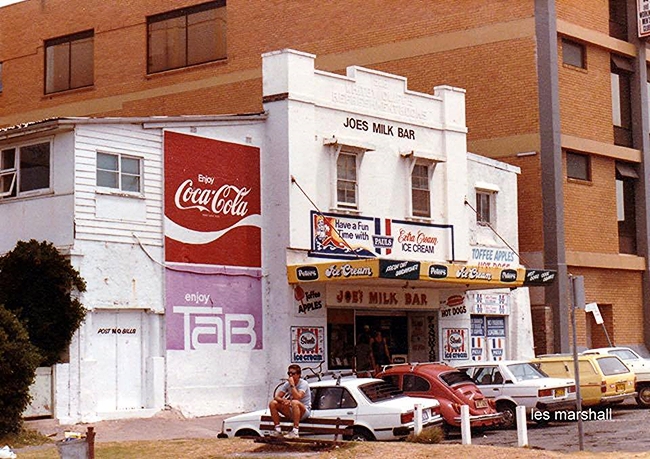 Cecil Hotel
Posted: September 27, 2017 at 11:48 am
The Cecil hotel late 80s.