Pete Smith
Posted: August 3, 2019 at 3:56 pm
Another one of Pete Smith from that same session. I drove down with Craig Naylor and Rob Glossop and Smithy was already out killing it. photo Chris Stroh late 70s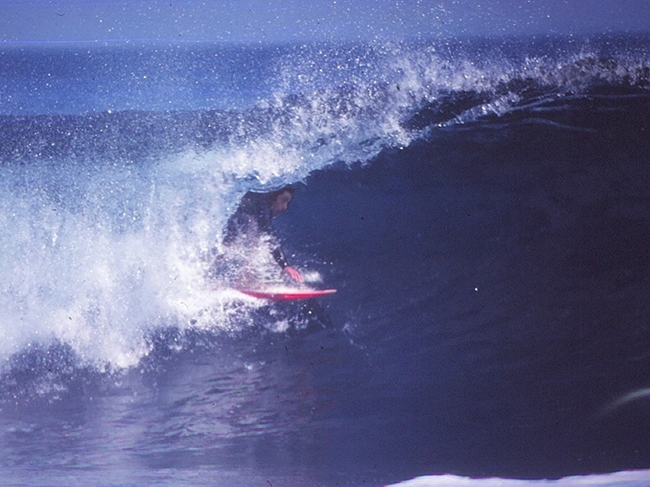 Pete Smith
Posted: June 11, 2019 at 12:05 pm
Pete Smith Blackrock early 80s photo Chris Stroh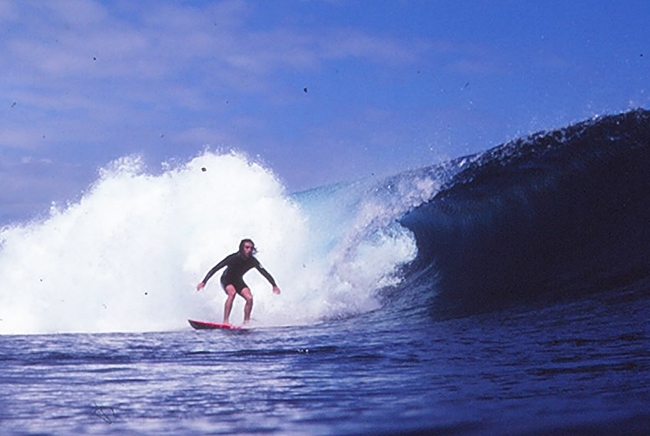 Pete Smith
Posted: August 16, 2017 at 10:07 am
Pete Smith
Posted: February 10, 2015 at 7:16 am
Many local surfers believe Pete Smith was the best Cronulla surfer in the 70's. Shown here at Newport with Ant Bourke and Terry Richardson around '79.Photo courtesy of Wayne Roach.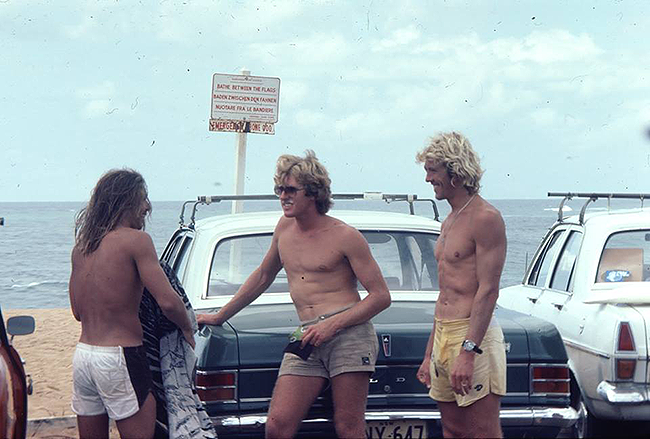 Pete Smith
Posted: March 22, 2014 at 6:09 pm
Smithy was a extremely natural talented goofyfoot surfer one of Cronulla's finest in the late 70's photo Ross Marshall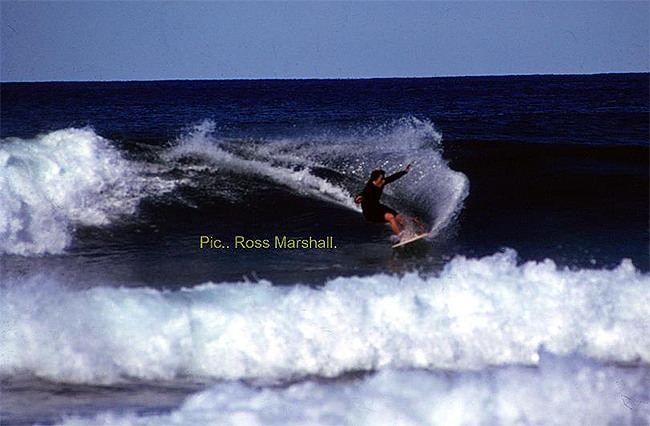 Peter Smith
Posted: February 4, 2014 at 6:23 pm
Pete Smith surfing the Alley in '77 photo courtesy Ross Marshall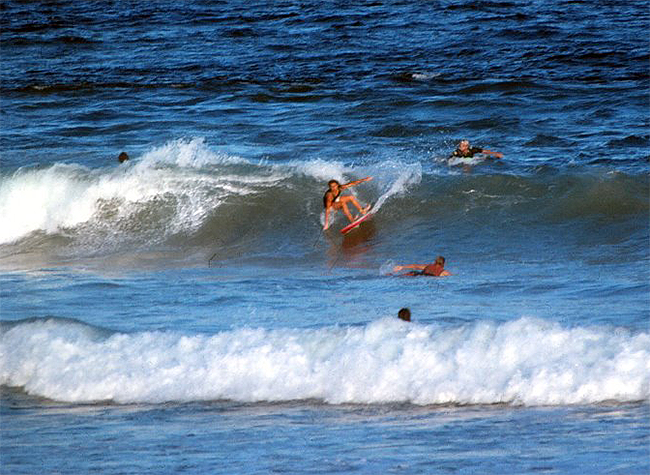 Pete Smith -The Alley '77
Posted: August 8, 2013 at 8:13 am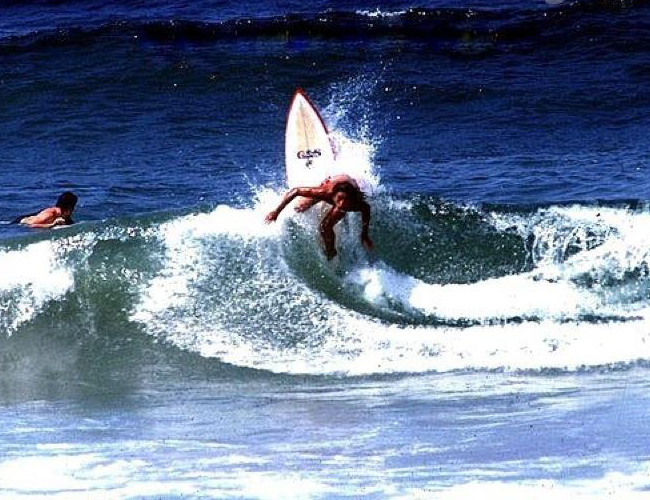 Pete Smith
Posted: May 12, 2013 at 1:32 pm
Red hot goofyfoot rider Pete Smith had a reputation among his peers as the most talented all round local surfer in the late 70's. Shown below with a G&S Fang tail or Stinger double flyer photo taken around '76 photo by Ross Marshall.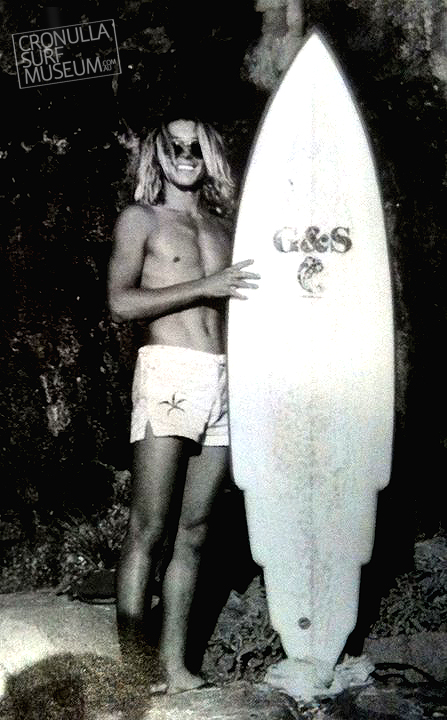 Pete Smith '77
Posted: April 20, 2013 at 12:14 pm
Pete Smith. Easily the hottest surfer in the water in July 1977 at Elouera Beach with his Southern Comfort pin photo Tim Vanderlaan.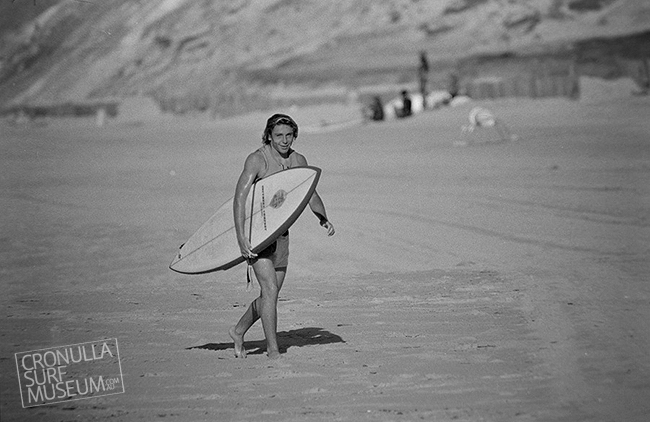 Pete Smith
Posted: July 20, 2012 at 1:15 pm
1976 Pete Smith surfing Wanda. " A hot young surfer you'd get out of the water to watch" photo Tim Vanderlaan.