Jacko Channel Bottom
Posted: January 24, 2017 at 6:23 pm
Jackson Surfboard
Posted: April 3, 2016 at 11:58 pm
Custom Boards
Posted: October 17, 2015 at 4:17 pm
Who can remember the thrill of picking up your new custom board. Every few days you could pop into the factory to watch it being built.You would always get that first shot of the board without wax. 
Jackson Surfboards and the other local board builders have created plenty of stoke through the 60's, 70's and 80's. 
Not sure if the young guys of today feel the same as we did back then , when their imported boards arrive in a box from China!Photo words by Tim Vanderlaan.
Jackson Egg Shaped by laurie Byrne
Posted: September 26, 2015 at 10:06 am
Jackson Surfboards Factory Sold
Posted: September 23, 2015 at 8:49 pm
On a sad note, Cronulla's longest surfing landmark, Jackson Surfboard Factory at Taren Point has been sold. While the property has gone the Surfboard business is still up for sale. Jacko's current owners will be winding down business until November. We wish Jim , Dave and the rest of the Jacko crew all the best for the future.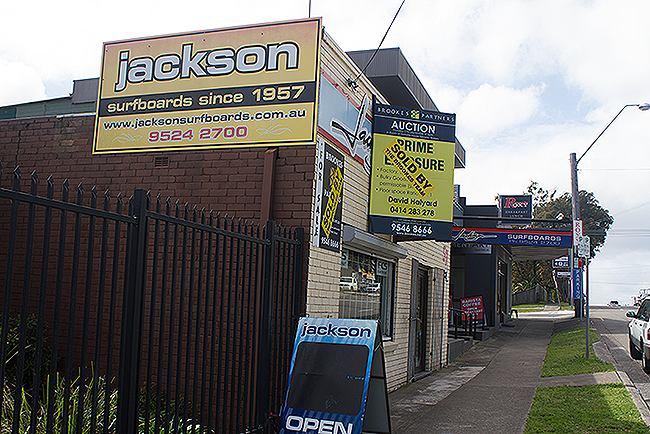 Rob Mc Laggen Kneeboard Shape
Posted: June 21, 2015 at 11:31 am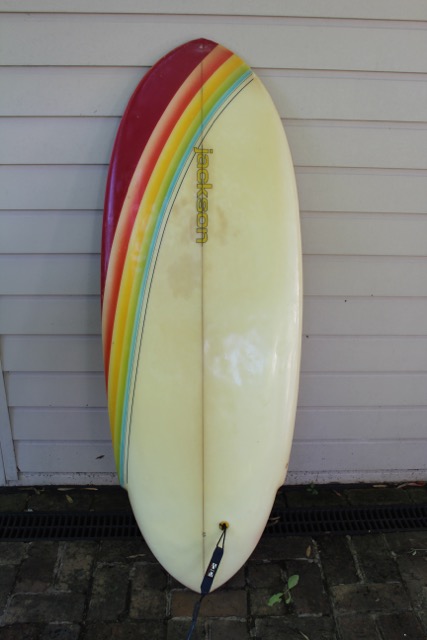 Jackson Surfboards 1957 to ???????
Posted: June 13, 2015 at 1:48 pm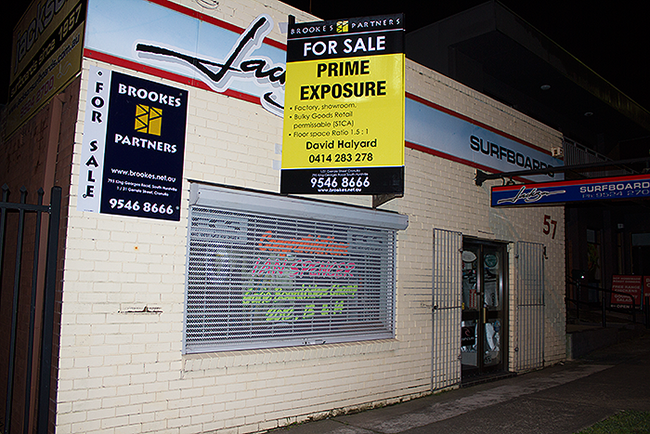 Jackson Twinnie
Posted: May 10, 2015 at 1:15 pm
Jackson Stringerless
Posted: April 25, 2015 at 10:07 pm
Parko and His Retro Shapes
Posted: March 6, 2015 at 12:21 am
Jim Parkinson part owner of Jackson Surfboards shows off his retro boards.