Frank Latta
Posted: March 22, 2014 at 5:37 pm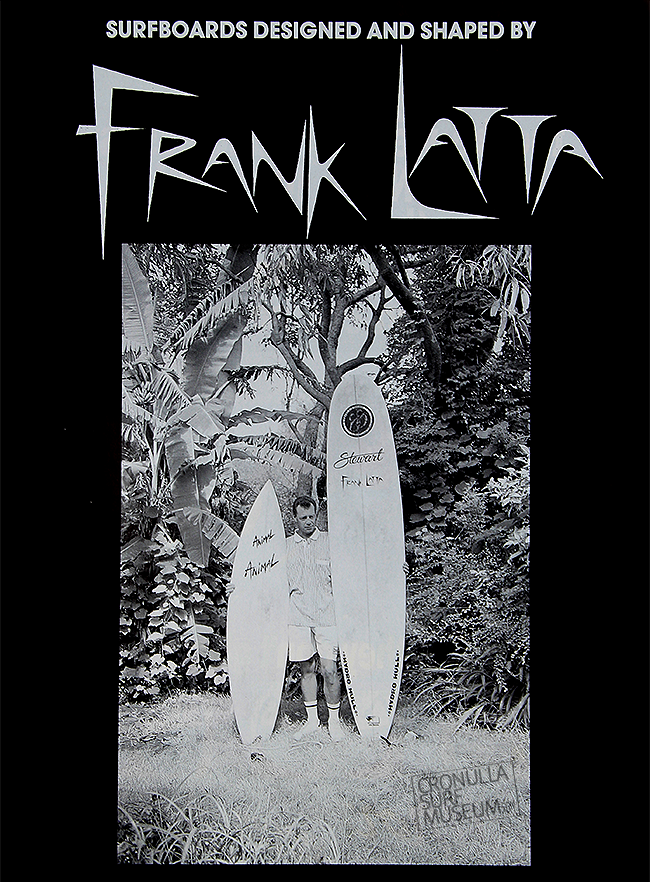 Frank Latta '72
Posted: November 1, 2013 at 8:56 pm
Frank with Ugg Boots and a new clean shape.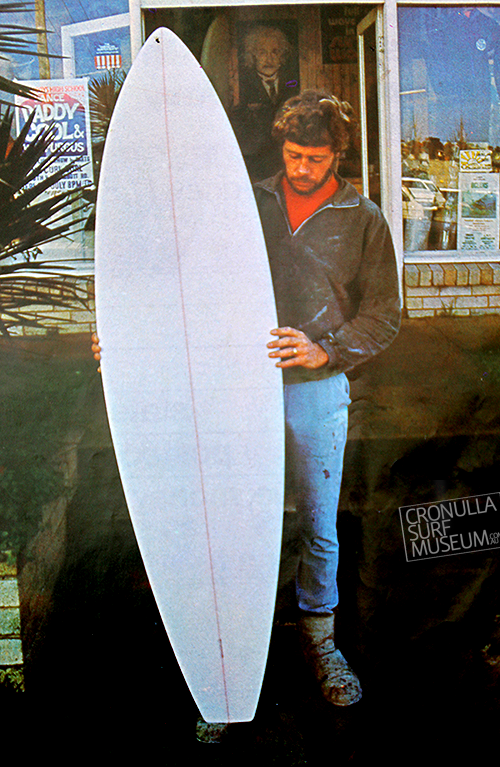 Frank Latta '72
Posted: August 15, 2013 at 12:47 pm
Frank Latta on the cover of Surfing World Magazine '72 photo Bruce Sladden.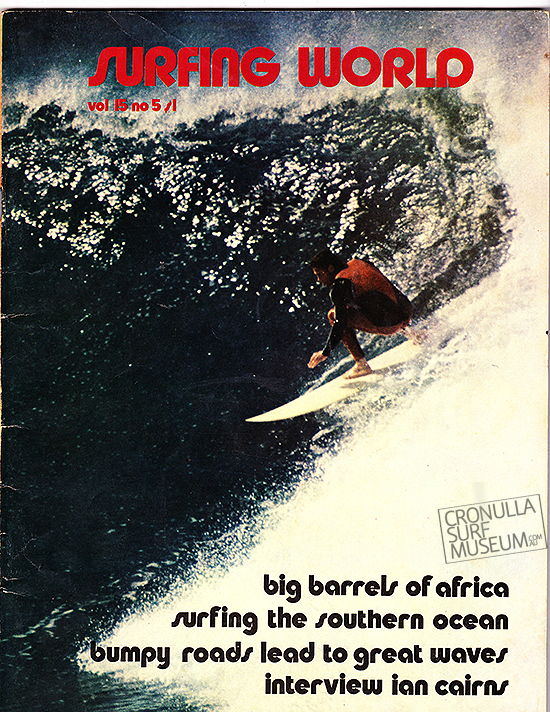 Frank Latta
Posted: August 1, 2013 at 2:50 pm
Surfing World cover Vol 5 No5 1965.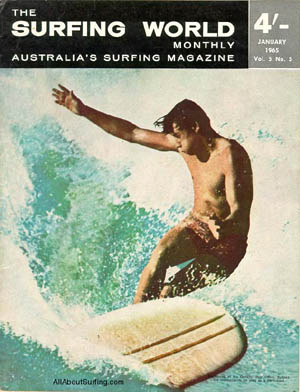 Denny Childs and Frank Latta
Posted: April 28, 2013 at 2:18 pm
Photo taken by Jack Eden in the early 70's at the Jackson showroom when Denny Childs kneeling and Frank Latta where the head shapers. Photo Jackson Surfboards.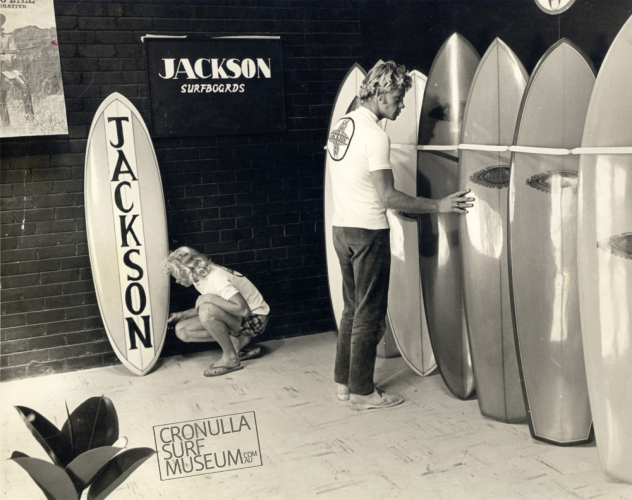 Frank Latta '63
Posted: March 10, 2013 at 8:46 pm
Classic Frank…style master photo taken by Bob Weeks in '63.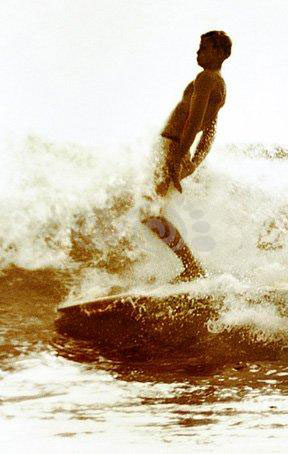 Frank Latta '73
Posted: February 6, 2013 at 1:19 pm
Frank Latta was the Southsides main competitive force and most successful rider in the early 70's. This shot taken at The Bells Beach comp at Easter '73 by Clearline.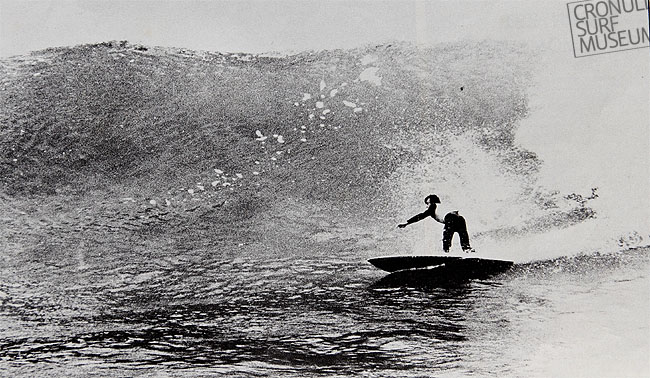 Frank Latta
Posted: November 6, 2012 at 10:32 am
In the late 60's and early 70's Frank Latta was the hottest surfer on the Southside. What set Frank apart from others was he was able to adapt from the longboard to the short board with relative ease. Frank at the time was a highly competitive surfer and a real  threat and a regular finalist in the local ametuer comps and pro ams surfing against the likes of Nat, Midget, Spencer and Lynch.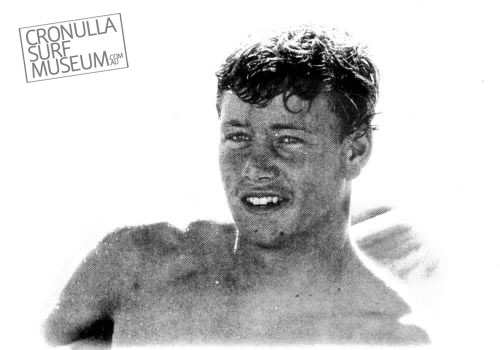 Frank Latta Logo
Posted: July 28, 2012 at 6:55 pm
Circa 70's Frank Latta's custom shape logo.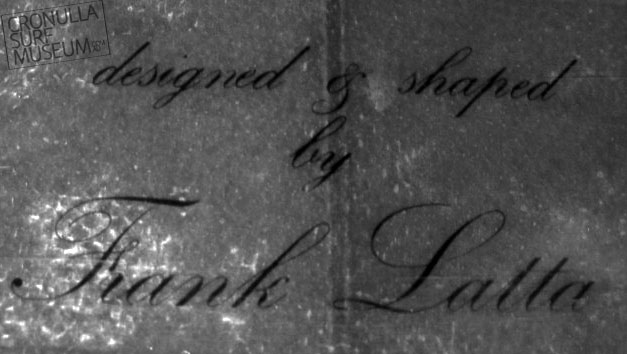 Frank Latta '69.
Posted: June 23, 2012 at 5:15 pm
This advertisement appeared in Surfing World in  '69 featuring Frank Latta who was head shaper and sponsored surfer for the fresh new brand called Steve Core Surfboards. Both Steve and Frank had worked together at other local Board manufactures when they branched out on their own in a factory at Taren Point. The venture  lasted about 1 year.