Mark Rohr '79
Posted: December 3, 2015 at 11:58 am
August 1979. Mark Rohr. Elouera Beach.  During the 70's and 80's Mark surfed the beaches between wanda & elouera with a smooth and fluid style. Mark was runner up in the inaugural (the first) elouera board riders competition in May 1980.  Tim Vanderlaan photo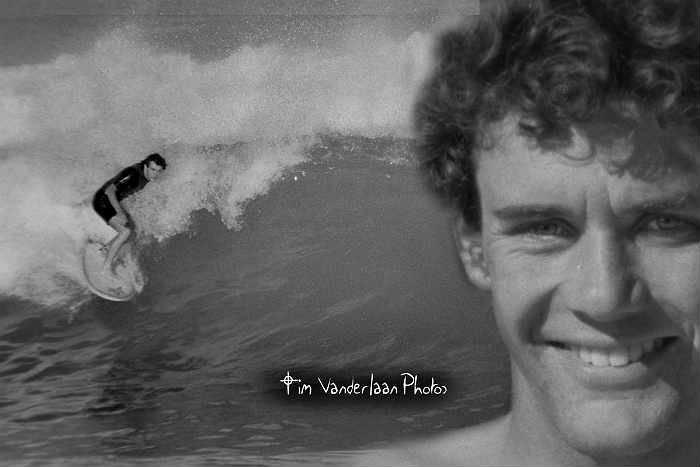 Kelvin Hawkins
Posted: November 27, 2015 at 3:34 pm
EBC mainman Kelvin Hawkins at The Point in the early to mid 80's photo Chris Stroh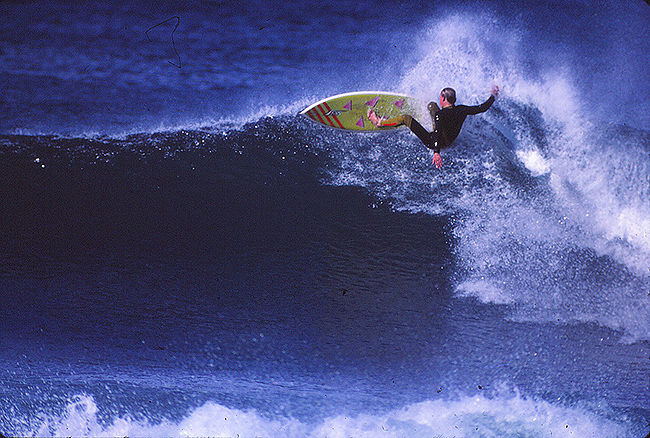 Lyndsay Snelling
Posted: November 16, 2015 at 3:51 pm
Elouera boardriders club celebrates 35 years since the first comp was held at Elouera beach in May 1980.
This shot is of Lyndsay Snelling competing in the event. Tim Vanderlaan photo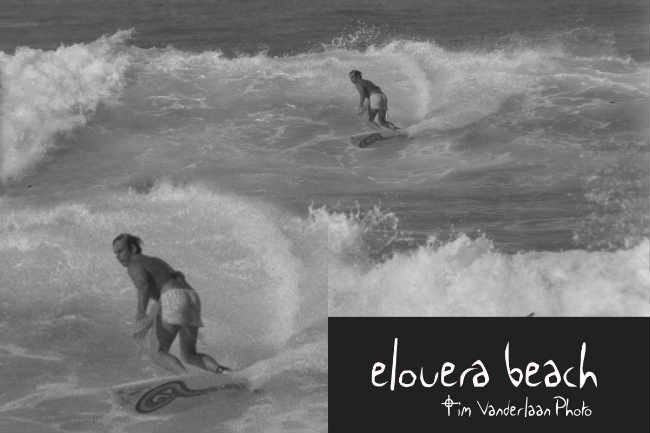 EBC 1980
Posted: November 16, 2015 at 3:45 pm
May 1980. A human pyramid of the newly formed Elouera Boardriders club members at the after party. This shot taken in the backyard of Mrs Mac's property in Woolooware Road. Some of the members included Gary Freeland, Mark Mc Carthy, Dave Crawford, Craig Langston, Paul Holmes Stuart Darcy, Shane Rowles, Tim Westoff, the Snelling bros, Neil Aiken, Katis, Kelvin Hawkins & others. Tim Vanderlaan photo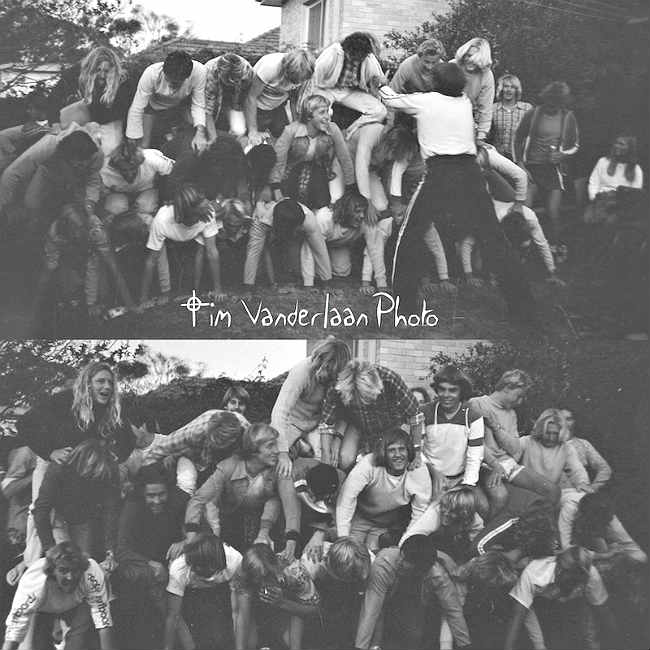 Bernard Clarke
Posted: November 9, 2015 at 2:13 am
The early 80's. Bernard Clarke at Elouera Beach. Bernard was one of the original elouera board rider members and went on to become an accomplished big wave rider. Tim Vanderlaan photo.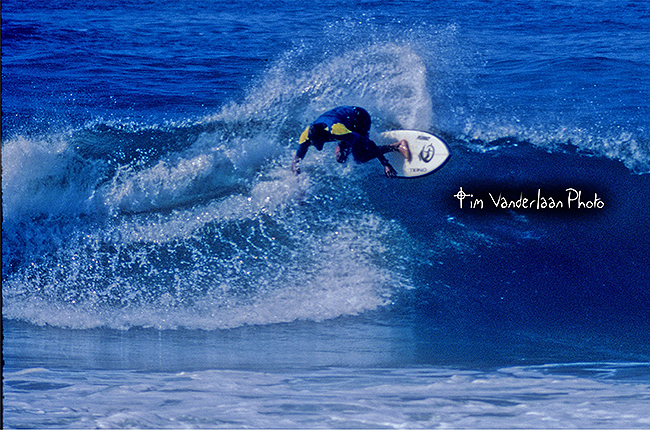 Darren Gopher Watkins
Posted: August 1, 2015 at 12:09 pm
Another grommet star from the 80s, Gopher was part of the EBC Club at the time this shot was snapped at Elouera by Chris Stroh mid 80's.EBC turns 30 this year and a huge get together is planned for November.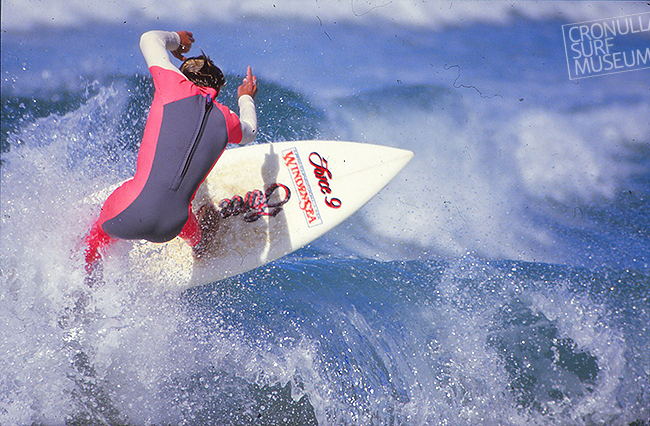 Luke Madjwick
Posted: August 1, 2015 at 11:57 am
One of EBC's top gun surfers in the latter 80's  photo of Madjo taken at Elouera late 80s by Chris Stroh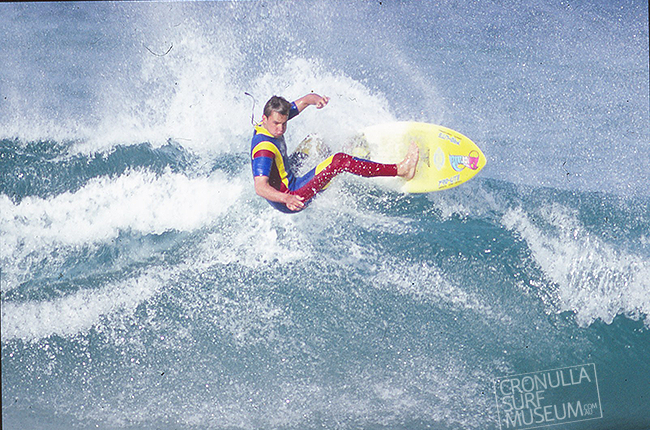 Andrew Murphy
Posted: July 18, 2015 at 7:40 pm
Murph showing the style that made him one of the standouts at Elouera mid 80's photo Chris Stroh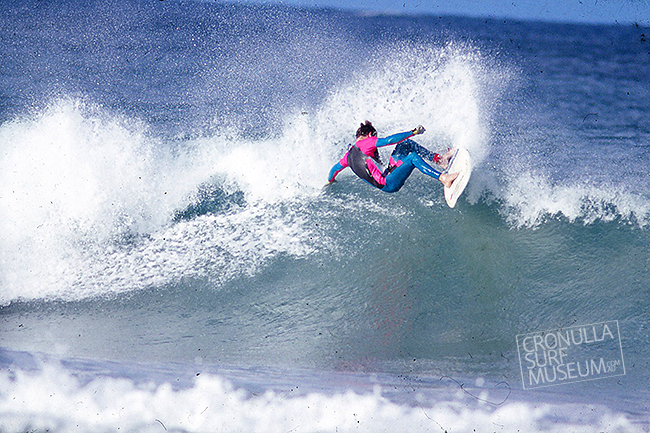 EBC Party Crew 80's
Posted: March 6, 2015 at 12:23 am
Freebo, Andrew Murphy , Itchy, ?, Rod Baldwin taken mid 80's by Chris Stroh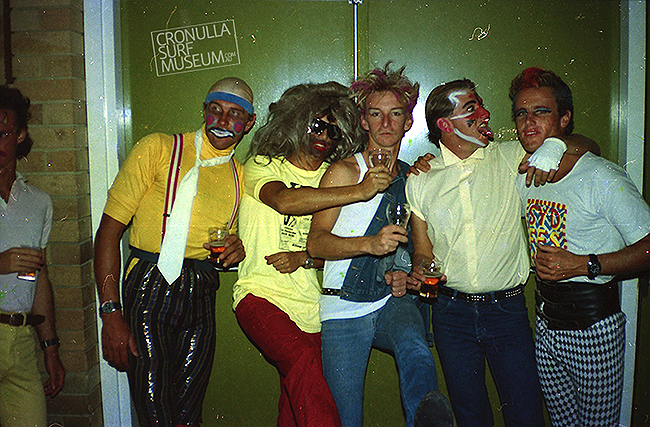 EBC Party Boys
Posted: February 3, 2015 at 12:31 pm
Frebo and Mark McCarthy like to party in the 80's.