Longboarders '97
Posted: May 2, 2017 at 4:17 pm
May 1997. Longboarding has been part of Cronulla's surf culture since the beginning. Left to right. Glen Bailey (RIP), Jon Lavers, Lee Barclay, Rod Menzies, Jim Sourie, the McGrah's family (RIP Kev), Ryan Barclay, & TV. Brad Whittaker and Mark McGrath on roof. Tim Vanderlaan Photo.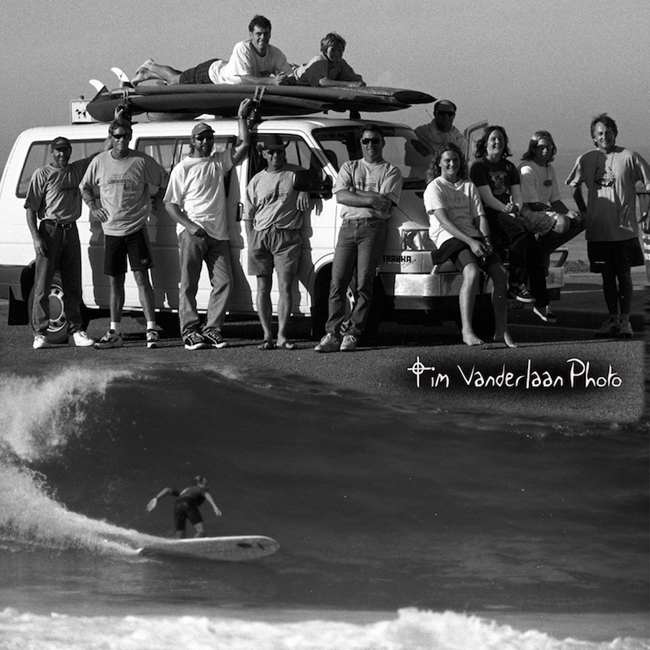 Front Row Seat at Shark Island
Posted: April 2, 2017 at 8:27 am
Shark Island Toilet bowl, front row seat photo courtesy Geoff Snellgrove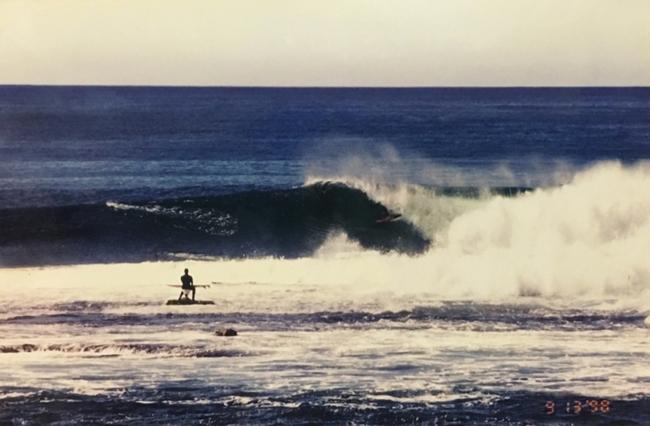 Dane Wilson
Posted: February 15, 2017 at 7:00 am
The nineties. Dane Wilson setting up a Garie Beach Barrel. Tim Vanderlaan Photo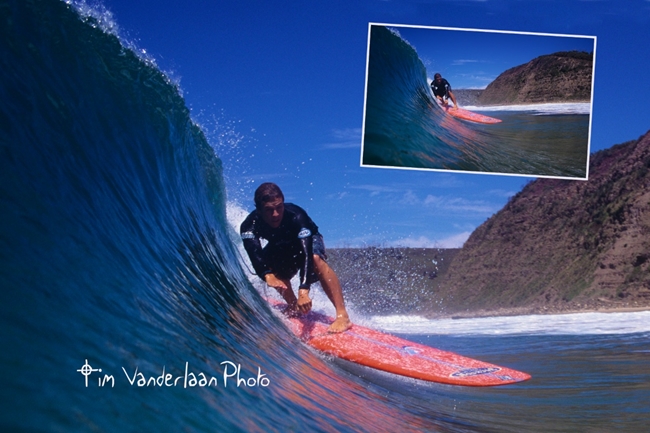 Northies Hotel
Posted: January 19, 2017 at 7:54 am
Last  drinks at Northies Hotel just days before the old pub was knocked down and renovated. Photos courtesy Shayne Lopeman
Wayne Roach Logo
Posted: December 2, 2016 at 12:18 am
Circa 80's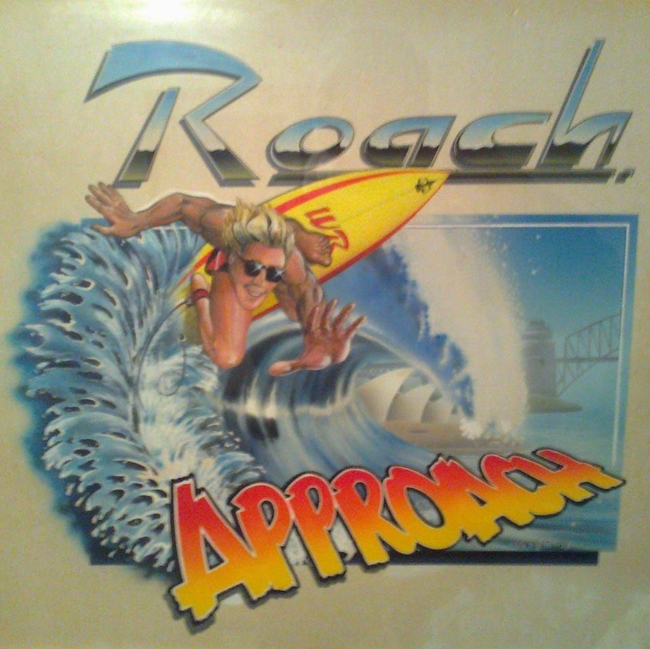 Stuart D'arcy
Posted: October 29, 2016 at 7:08 pm
Winter 1995, Stuart D'arcy surrendering to the forces of nature at Shark Island. Tim Vanderlaan photo.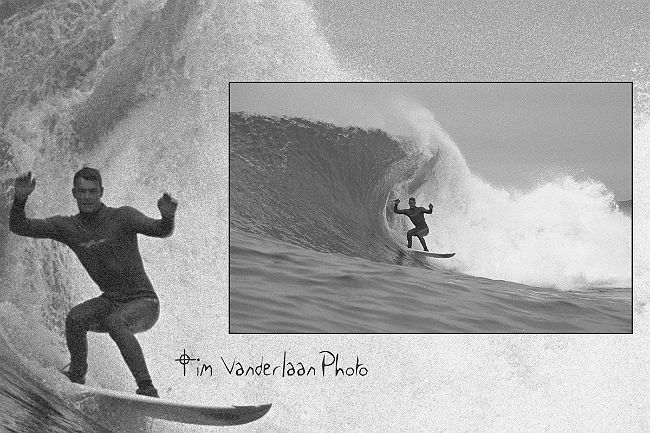 Grant Grub Coulter
Posted: October 22, 2016 at 1:50 pm
Grub surfing Shark Island in the early 90s photo Chris Stroh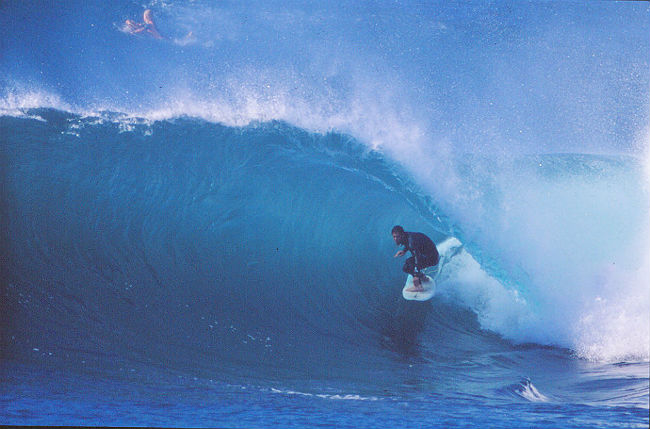 Greg McKinley
Posted: September 17, 2016 at 7:28 pm
This seq. of Greg McKinley was taken at Shark Island in the 90s. Ox is still charging out there today and rarely misses a swell. Photos Chris Stroh
Popout
Posted: September 3, 2016 at 12:18 pm
Gerry Manion negotiates a beast at Shark Island Circa 90s photo Chris Stroh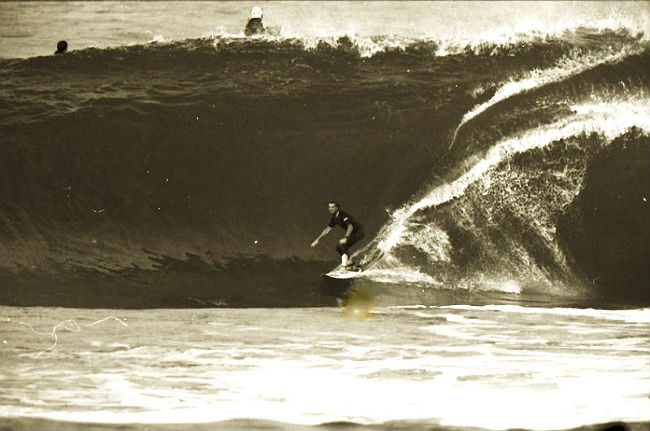 Before Auto-Focus and Digital Cameras
Posted: July 13, 2016 at 11:31 am
Early 90's saw the introduction of Auto focus cameras and lenses, prior to this it was manual focus which focusing and exposure was an art in itself. When digital cameras arrived film became almost obsolete over night.  No more changing rolls after 36 exposures now you could shoot as many surf shots as you wanted which was a huge bonus for water photographers.. Below Chris Stroh shooting Shark Island with one of the first 600mm auto focus Cannon  lens.