Scott Topper '83
Posted: December 22, 2017 at 8:44 am
June 1983 Scott Topper. Shark Island.  Small in stature, huge in talent, and pictured here riding inside a peeling barrel at Shark Island. Tim Vanderlaan photo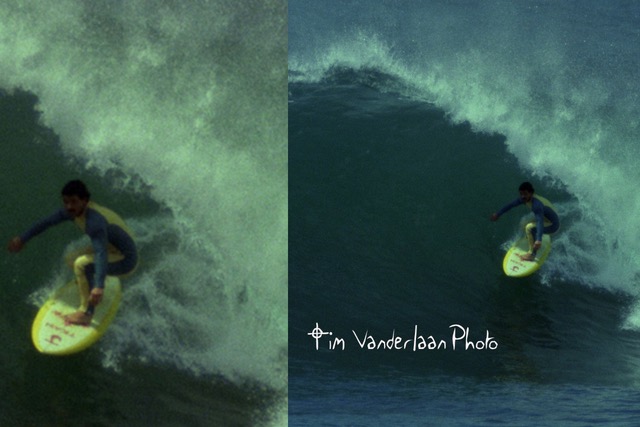 Kelvin Hawkins
Posted: December 22, 2017 at 8:39 am
Winter 1982. Kelvin Hawkins.  One of the best surfers on this patch of beach back in August 1982. Tim Vanderlaan photo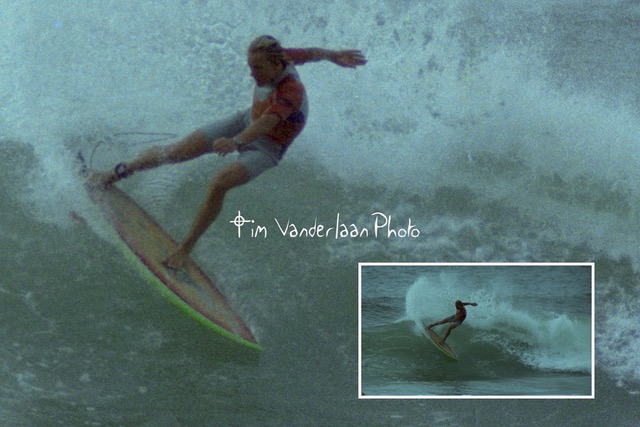 Winter 1982 Dave Kelly
Posted: December 22, 2017 at 8:38 am
Winter 1982   Dave Kelly  Elouera Beach.  One of the regular surfers of Elouera Beach at that time.  Tim Vanderlaan photo.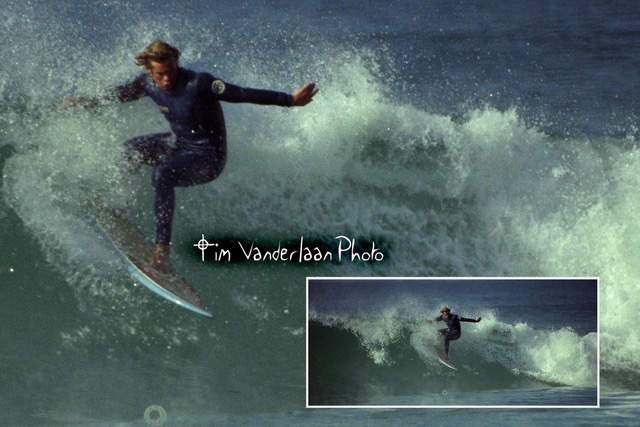 Glenn Pringle '89
Posted: November 5, 2017 at 9:27 am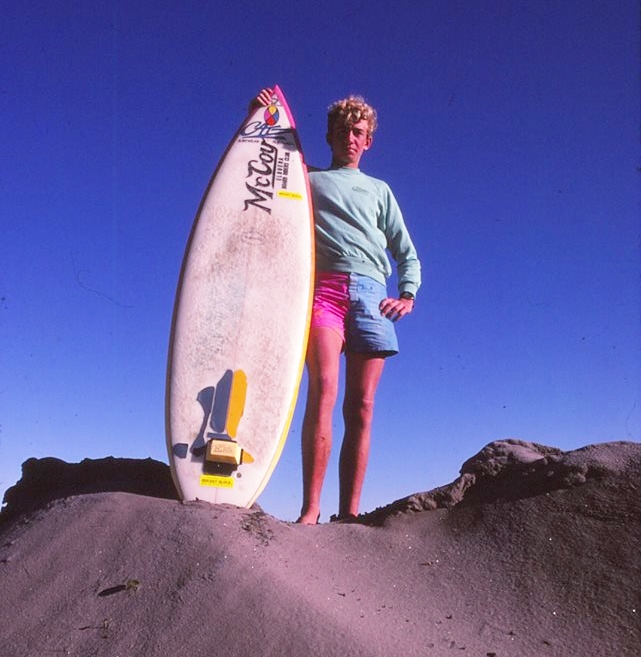 Greg Button
Posted: October 15, 2017 at 5:55 pm
Mid 1980's. Shark Island. Greg Button with his trusty camera rig and his rubber mat used as a shooting platform. Insert: Greg's famous image, the very last shot of a roll of 36 exposure film. Main shot of Greg by Tim Vanderlaan.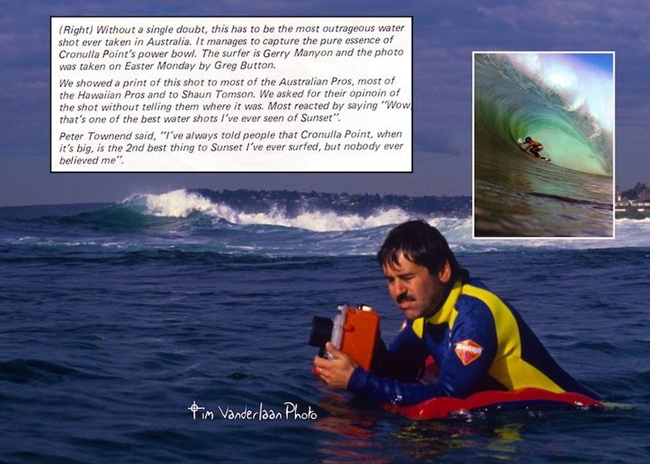 Jim Banks
Posted: October 15, 2017 at 5:53 pm
Early 80's  carving a big turn. Tim Vanderlaan Photo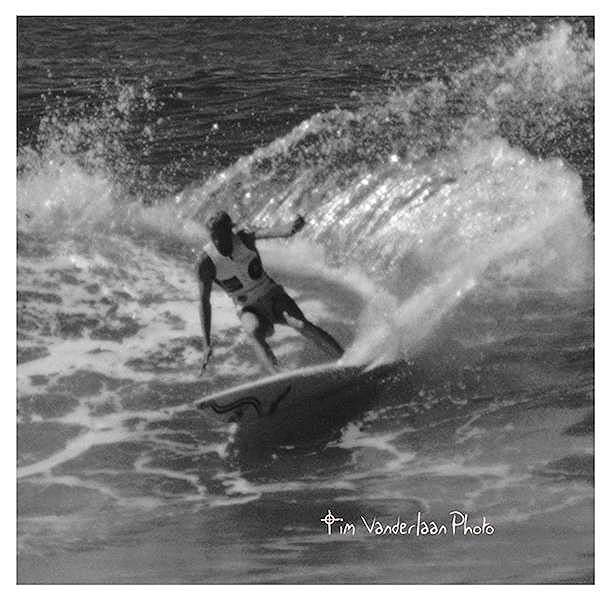 Jackson Surfboards
Posted: October 15, 2017 at 5:47 pm
1980's. Deanno at the Jackson surfboard factory. Tim Vanderlaan Photo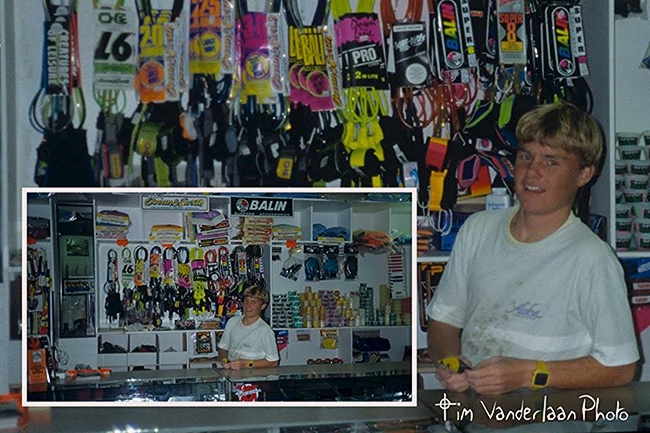 Ricky Wyeth
Posted: September 27, 2017 at 11:59 am
30 years ago this week Ricky Wyeth drowned surfing Voodoo, RIP photo courtesy of Ryan Burchmore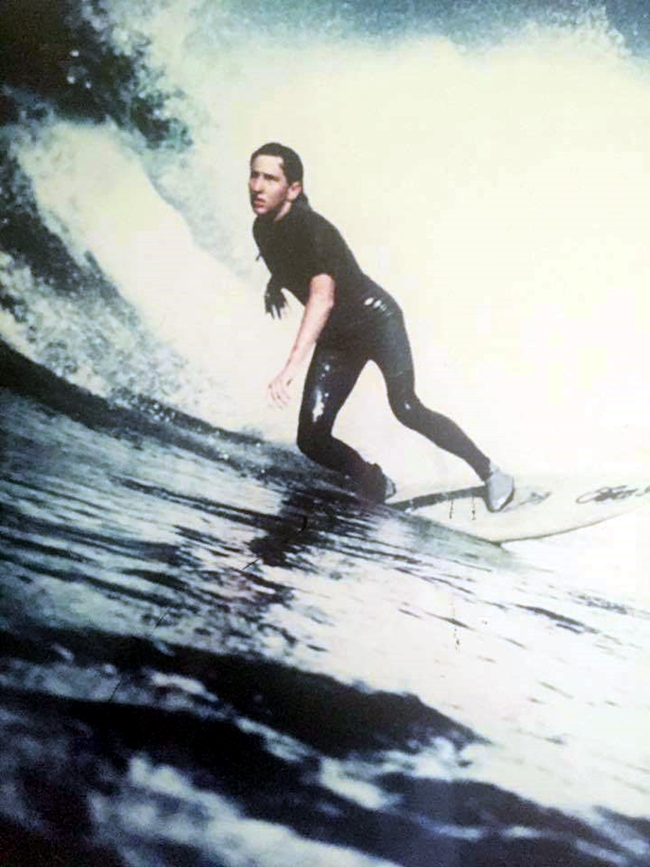 Jacko Twinny 80s
Posted: September 17, 2017 at 10:58 am
Ross Marshall
Posted: September 17, 2017 at 10:54 am
Ross Marshall road trip with S.W. early 80s