Charles Chicka Perryman 50's.
Posted: August 21, 2012 at 12:28 pm
Back in the early 50's Charles Perryman was an apprentice baker in the families bakery in Mortdale and as soon as he finished baking the bread in the early hours of the morning he hit Cronulla beach at daylight every morning.  Chicka was a member at South Cronulla Surf club.  The photos are dated around 1952 to about 1956 and as you can see they were the old hollow pinewood boards.  Chicka had an early fibreglass board and was a member of the Greenhills crew in the late fifties early sixities.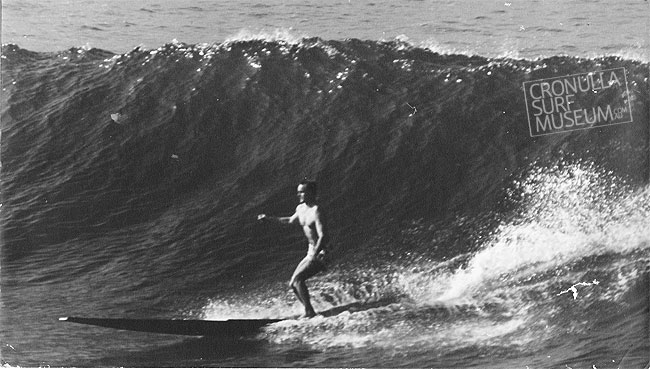 Chicka riding at The Point in the early 50's and centre with 2 mates showing off the latest equipment.