1978. The Party at Parkos
Posted: November 24, 2021 at 5:55 pm
1978. The party at Parkos. The "Jackson" social club were a bunch of surfers who loved to surf, drink beer and ride "Jackson surfboards".
This shot shows Firey "the glasser", Rob McLaggan -with the six pack, Jimmy "skinny" Parkinson -"the shaper" and Suddsie on the ground. Tim Vanderlaan Photo1978.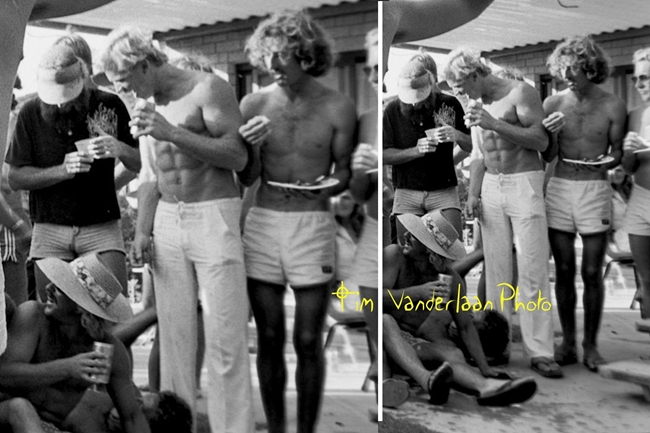 Jim Parkinson '78
Posted: January 22, 2018 at 2:09 pm
1978. Long time "Jackson Surfboard" shaper Jim Parkinson in the hippy era of the 70's,  with a 5'10″ swallow tail twinny  and a closeup of the Jackson decal. Tim Vanderlaan photo.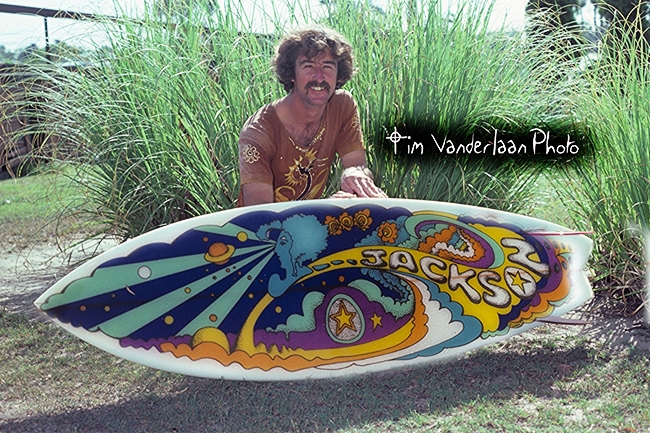 Jim Parkinson '78
Posted: May 23, 2016 at 8:47 am
1978.  Cutting a blank.  The Jackson surfboards shaper,  Jim Parkinson making boards the old fashioned way.  Long live the memory of the Jackson Surfboards factory. Tim Vanderlaan Photo.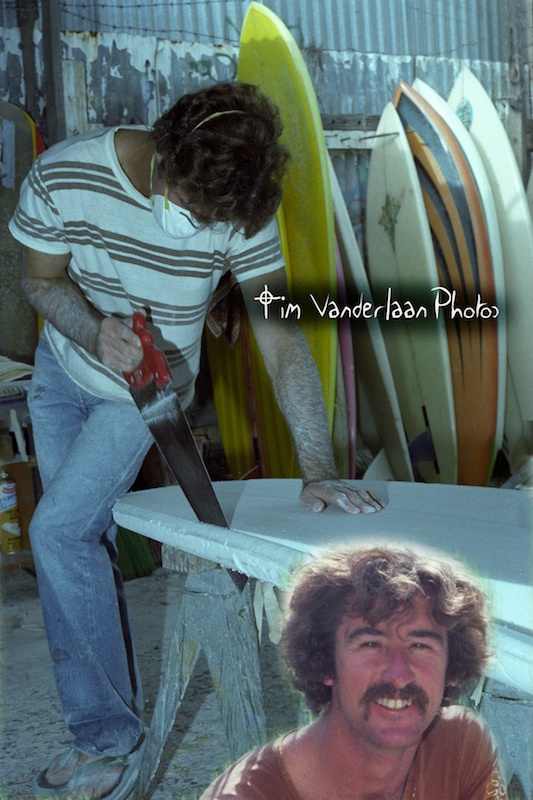 JIm Parkinson
Posted: August 1, 2015 at 12:12 pm
Jackson Surfboard owner Jim Parkinson posing with a copy of the Dukes board he rode in Australia.

Jim and Dave
Posted: April 4, 2015 at 2:16 pm
For the last 40 years Jim Parkinson and Dave Mattison have been the backbone of the sport. The pair are celebrating 40 years working at Jackson Surfboards quite a feat. Below the boys at the factory and receiving a Jack Eden memento with Chris photos Tim Vanderlaan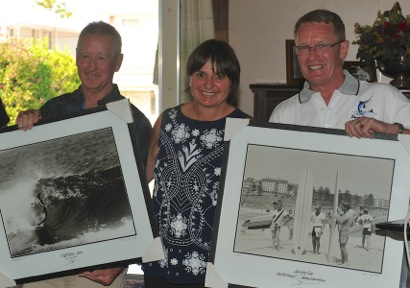 Parko and His Retro Shapes
Posted: March 6, 2015 at 12:21 am
Jim Parkinson part owner of Jackson Surfboards shows off his retro boards.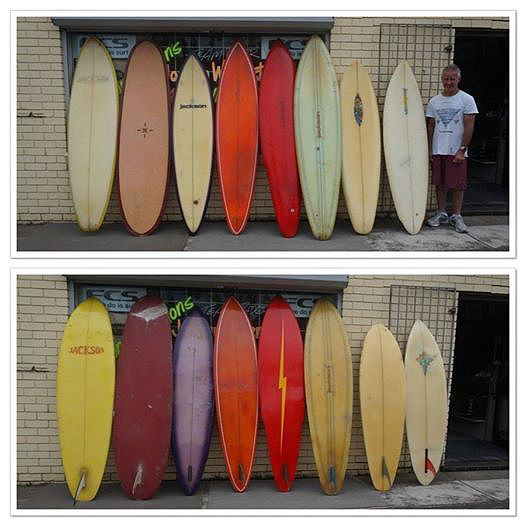 Jim Parkinson Shape
Posted: February 21, 2015 at 9:27 pm
Parko Channel Bottom
Posted: January 2, 2015 at 8:53 pm
Late 70s Single fin Channel bottoms shaped by Jim Parkinson at Jackson Surfboards where in high demand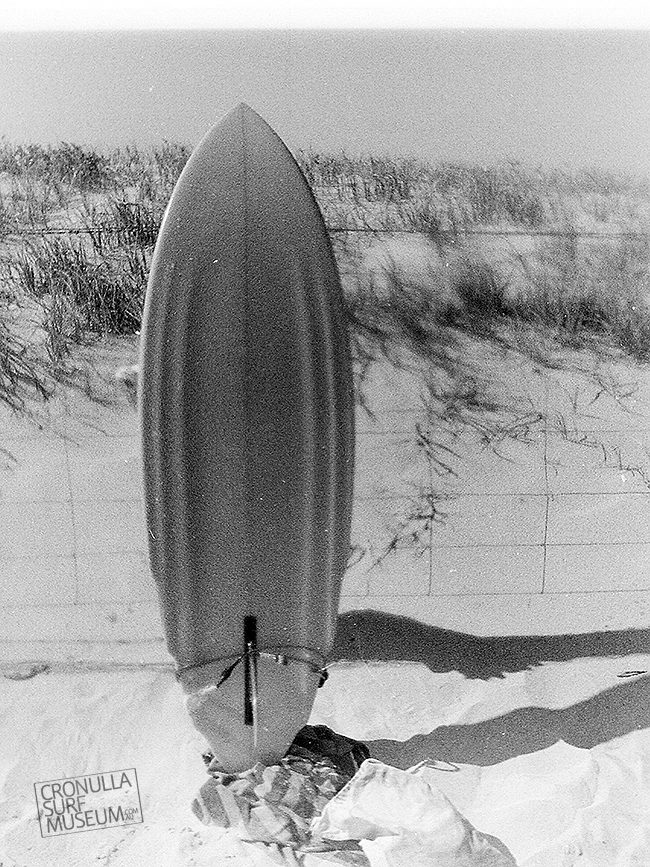 Jim Parkinson Shapes
Posted: April 24, 2014 at 8:21 pm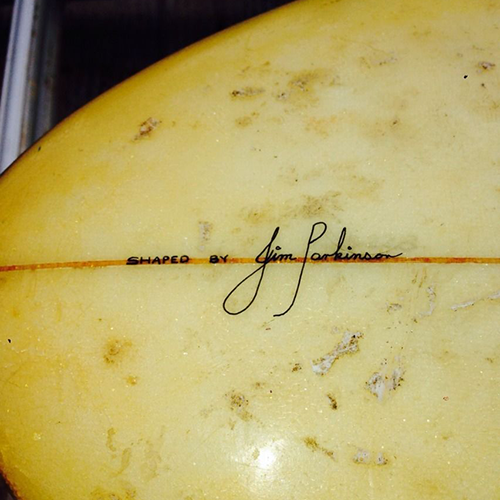 Jim Parkinson
Posted: November 22, 2013 at 7:22 pm
Jackson Surfboards longtime shaper and owner with a 70's quiver photo Tim Vanderlaan.