John Monie '65
Posted: March 30, 2021 at 6:17 pm
John Monie  shaper at G&S from Surfing World Volume 5 no 4 1965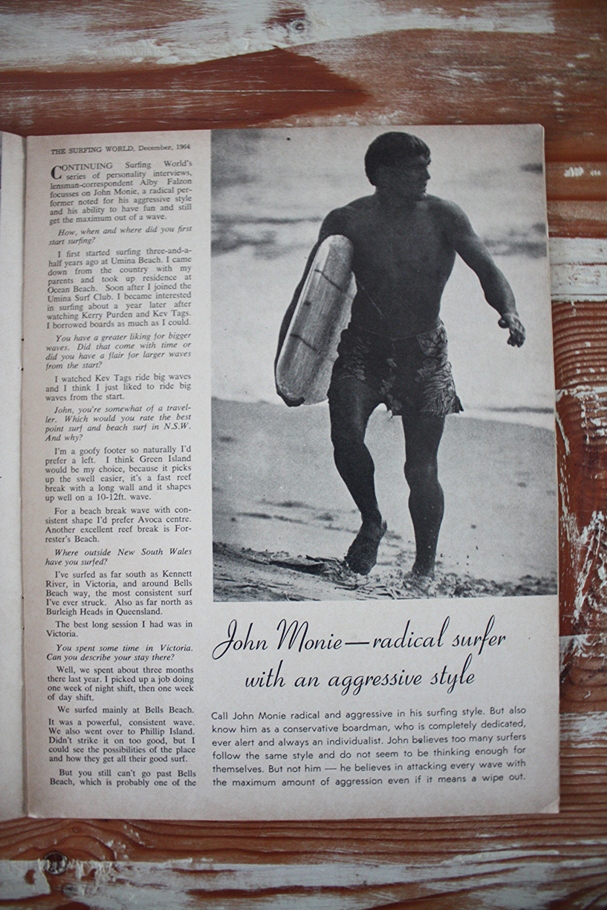 Shoes
Posted: March 13, 2021 at 5:07 pm
Cronulla's surfing royalty gathered at Shoes to witness the unveiling of a plaque recognizing Sandshoes as a National Surfing Reserve. Much thanks to  Sutherland Shire Surfing and Sutherland Shire Council who's efforts made it happen.
In The Media
Posted: June 18, 2020 at 4:15 am
Newspaper clipping from the Sun Herald of the 1st March 1964. Tim Vanderlaan Collection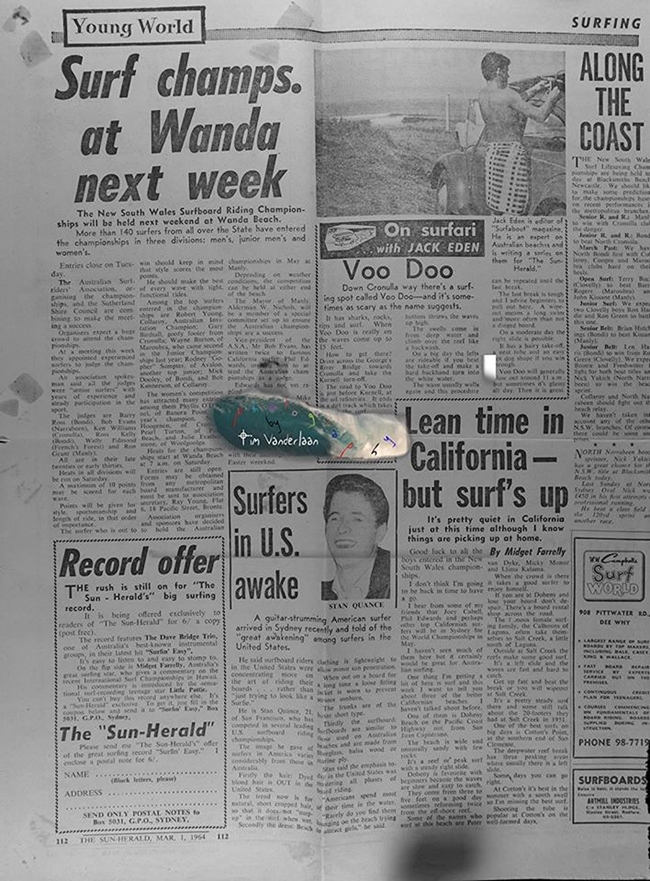 Peter Brittian
Posted: June 18, 2020 at 4:09 am
Peter Brittain featured in a centre spread on knee-boarding in Surfing magazine, February 1979.
"Before the body-board revolution, knee-boarders were slotting in at the Island. Peter Brittain was fearless on big days at the Island and on my trips down the South Coast with him; he took on reefs and ledges with precision and strength. Pete shaped a number of my early knee-boards. He was a gifted but humble guy who left us way too early." – Graeme Cole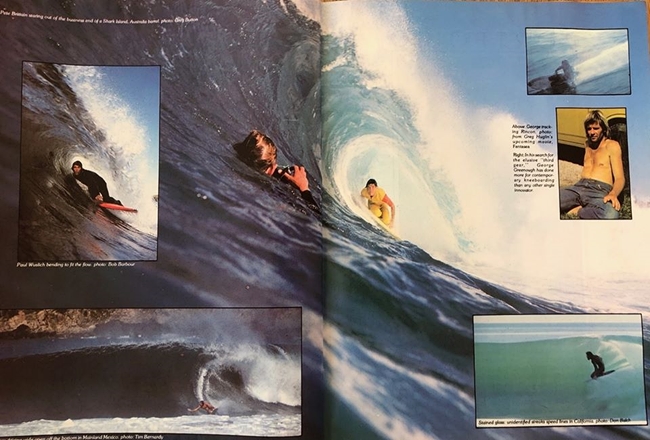 Gary Birdsall
Posted: January 31, 2020 at 1:43 pm
BIRDSALL: CHAPTERS FROM A SURFING LIFE
Surf history buffs know all about Gary Birdsall. They probably even know where he lives, but he's never sought the limelight and if you haven't been paying attention you might have missed him. Shaper, designer, artist and much more, Marcus James' story of this much-travelled goofyfoot is a ripper as are the classic photos from Bob Weeks, Albe Falzon and Jack Eden. By way of full disclosure there is a Jack Eden photo of Gary on my living room wall so I reckon if you don't enjoy this, in the immortal words of The Silver Bodgie "you're a bum!".From Vol 19 no 5 Pacific Longboarder
.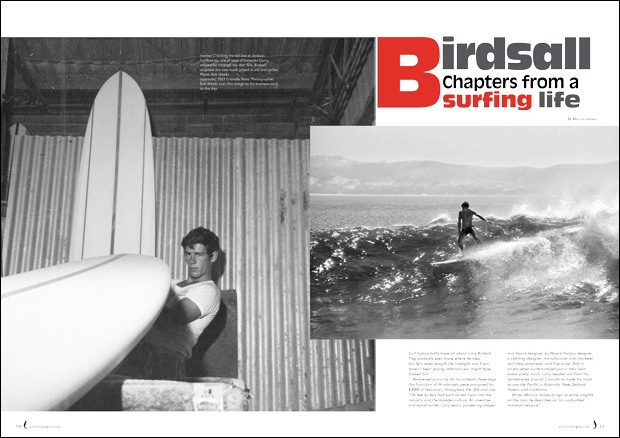 From Vol 19 no 5 Pacific Longboarder.
The Power & The Glory
Posted: October 6, 2019 at 10:19 am
Huge surf at Cronulla Point in 1974. Peter Glasson wrote a piece in the 1974 Surfing World Magazine called The Power & The Glory of the day he and his mates surfed huge waves that battered the Cronulla coast. As a kid I was standing on the rocks in total awe these guys, in one of my first ever surf pictures shot with a Kodak Instamatic camera. I wonder if this image is in fact Peter riding on that day. Tim Vanderlaan Photo.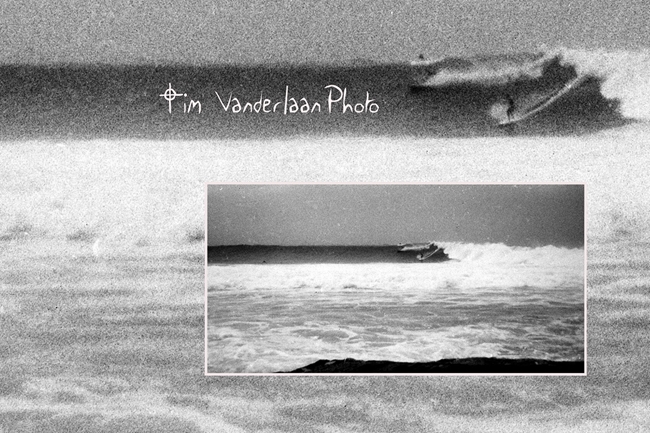 Sludge and Freddy
Posted: October 6, 2019 at 9:49 am
Sludge and Freddy, Cronulla Sharks 1974 image from BTN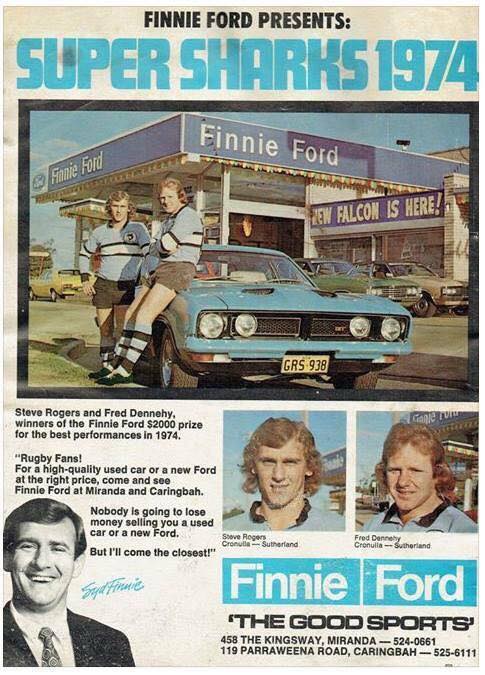 The Leader
Posted: October 6, 2019 at 9:40 am
Leader Surf news Circa 80s.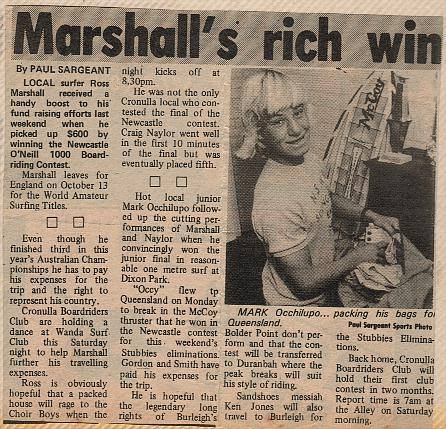 Cronulla's Graeme Cole: broadcasting the barrel
Posted: August 9, 2019 at 11:11 am
Cronulla knee-boarder Graeme Cole began surfing in the early 1970s. He was and still is a regular at the Alley and Elouera. After graduating with honours from Sydney University in 1981 he began his career in journalism on The Pictorial News. It was here that he covered local surfing and worked alongside photographers John Veage and Paul Sargeant.

Radio 2UE's Director of Sport John Brennan asked Cole to cover the 1983 Straight Talk Tyres Surfing Open and for the next seven years was the voice of pro-surfing for 2UE News and Peter Bosley's Sports Today show. From Cronulla to Bells and from Newcastle to Pipe, Cole filed stories on the burgeoning ASP circuit. His knowledge of surfing moved him to The Australian after he was asked to pen an historical feature piece on Australia's surfing links with Hawaii. Between covering NSW Parliament and the industrial round, he filed pro-surfing stories for the national broadsheet and broke the story on Tom Carroll's boycott of South Africa. He wrote on a range of issues for Tracks, wrote freelance articles for a variety of magazines and other surfing publications believing the surfing community had much to say about the environment and other issues.

"Dog Marsh's mum was a bit of a fan," Cole said. "She would phone 2UE for updates when he was competing in Hawaii. Whenever I could, I would lead with a local – Dog, Greeny, Occy.

"Former ASP Director and 'Shoes stalwart Graham Cassidy was 'the man' in the 1980s. And world surfing should be indebted to his contribution to the development of the sport. Sid had the silken tongue, good organisational skills and could balance the competing needs of corporates and the surfing community. The night surfing events in '84 and '86 put Cronulla on the international map."

Today, Cole works in media, public affairs and government relations in the community services sector and guest lectures at universities.
Photo: 
Graeme Cole in the media bleaches at the Coke Classic.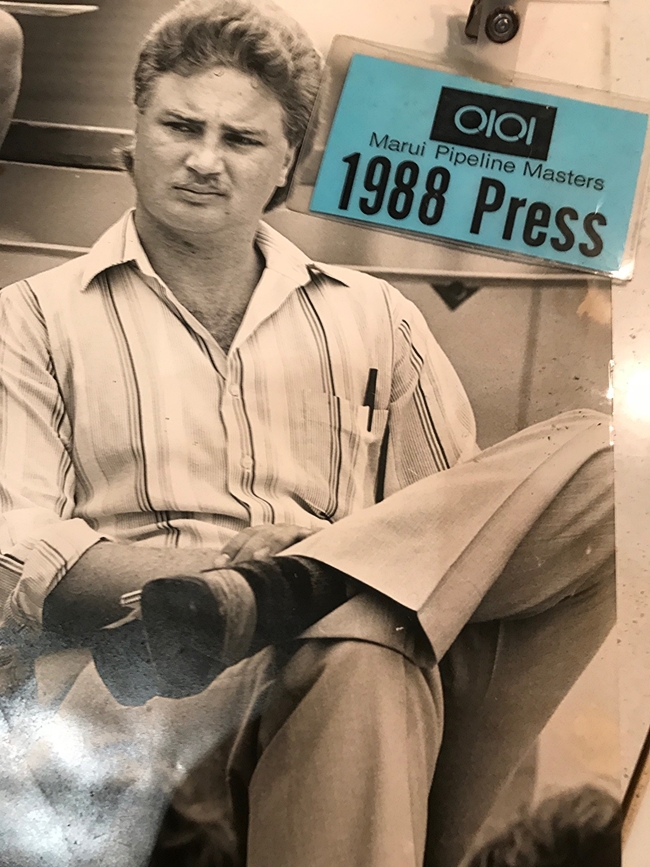 Bob Weeks Book.
Posted: June 24, 2017 at 4:30 pm
Images from the book "Surfing in the 60s".Old Northies and Wanda Dunes. photos by Bob Weeks