Jim Parkinson
Posted: October 7, 2013 at 12:03 pm
Parko has been shaping boards down at Jackos since the early 70's and now the owner he is still producing fine lines decades later. Photo Parko in the 70's photo Tim Vanderlaan.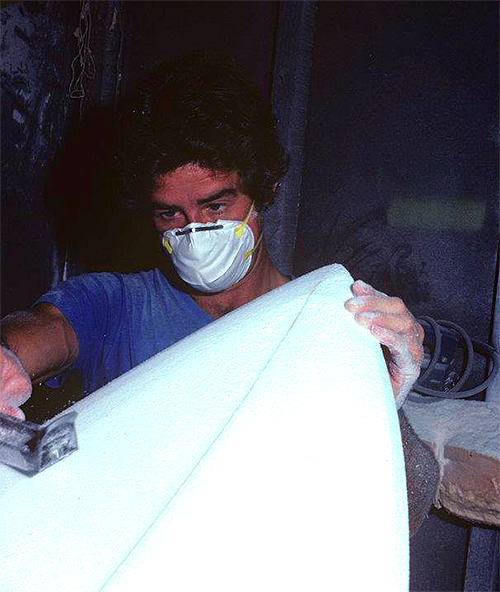 Parko and Jacko
Posted: July 10, 2013 at 2:03 pm
Jackson Surfboards have been around since '57 and continue to workout of the same factory at Taren Point where it has been located since moving out of Jackos backyard.. Below Jim Parkinson the current owner and former owner and good friend Brian Jackson.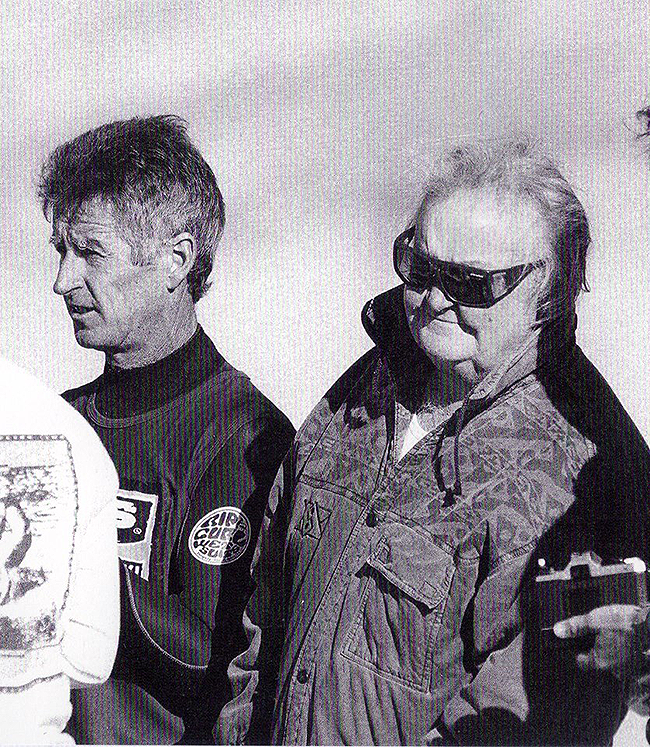 Jackson Stinger Circa 70's
Posted: May 8, 2013 at 2:52 pm
70's Stinger Shaped by Jim Parkinson 6ft 6″ by 20″.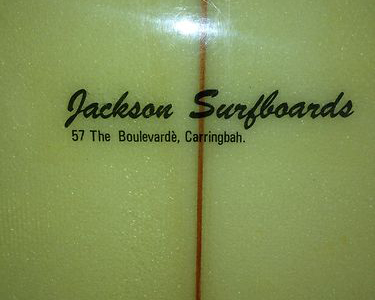 Jim Parkinson
Posted: April 6, 2013 at 10:10 pm
Began shaping boards at Jackson Surfboards in '74. Today he is the current part-owner of Jackos where he continues to produce retro shapes along with more current designs as well as glassing, photo courtesy Jackson.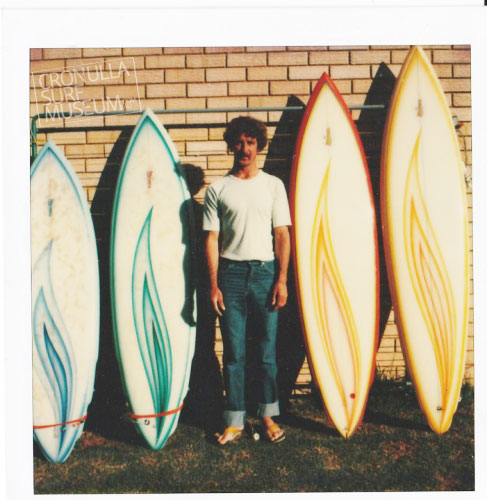 Jim Parkinson
Posted: November 27, 2010 at 1:56 pm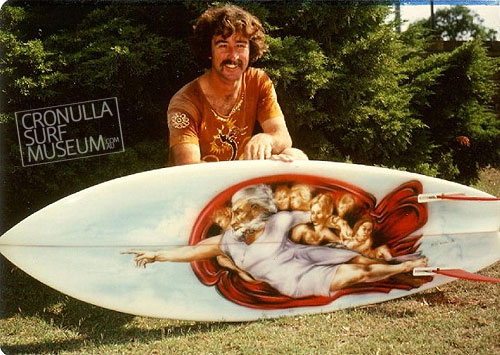 Jim Parkinson was a fixture down at the Jackson Surfboard factory well respected for his clean shapes and progressive designs. Check out this 70's pic of Parko and one of his more unsual shapes  photo by Tim Vanderlaan, courtesy Jackson Surfboards.