Popout
Posted: July 2, 2021 at 9:19 pm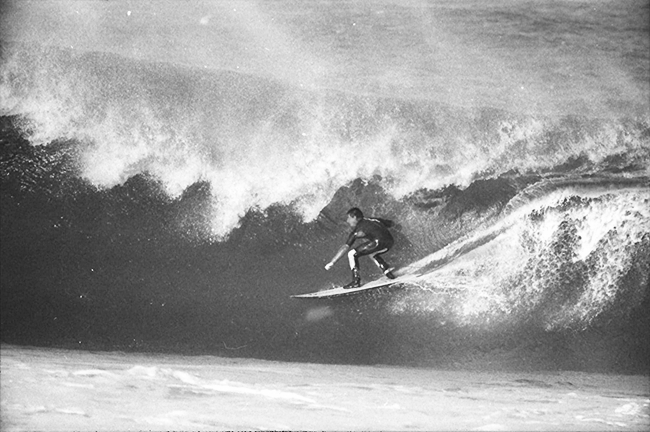 Popout '76 and 2015
Posted: June 24, 2017 at 4:22 pm
Gerry Manion. Shark Island. Surfing the Island takes equal quantities of skill & guts. These two shots of Gerry, taken almost 40 years apart, shows a younger and an older Gerry still ripping. Both Photos by Tim Vanderlaan.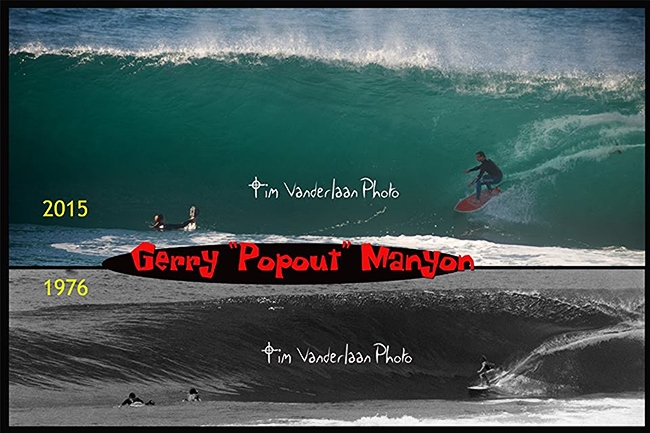 Popout
Posted: September 3, 2016 at 12:18 pm
Gerry Manion negotiates a beast at Shark Island Circa 90s photo Chris Stroh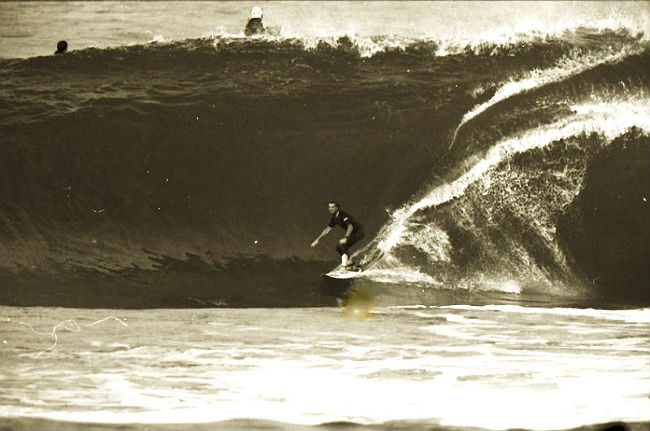 Popout
Posted: July 13, 2016 at 11:16 am
Gerry Manion, Shark Island pioneer late 70's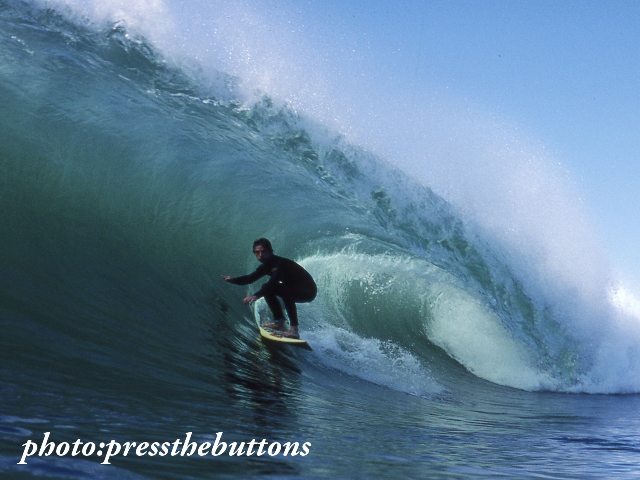 Popout
Posted: October 7, 2013 at 12:15 pm
Gerry Manion earned a rep as a heavy charger in the mid 70's, this shot taken in the 90's at Shark Island proves Popout never lost any of his early go for it decades later photo Stroh.
Popout
Posted: August 17, 2013 at 4:22 pm
In the 70's Gerry Popout Manion worked his way into the lineup at The Point as a young grub picking off the odd closeout set that  none of the regulars wanted to being the the main man to watch when the waves were maxing in the space of several winters. Still going strong today. This shot late 70's by Chris Stroh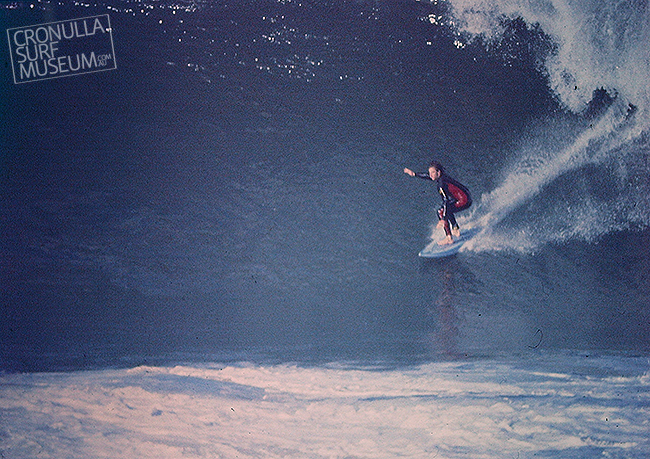 Popout and Bob Barker
Posted: June 2, 2013 at 7:19 pm
Bob Barker was one of the talented water photographers that was around Cronulla  in the late 70's. Bob seemed to have an extra liking for Shark Island and a fav. subject in Gerry Popout Manion who he captured in the tube below. Photo '78.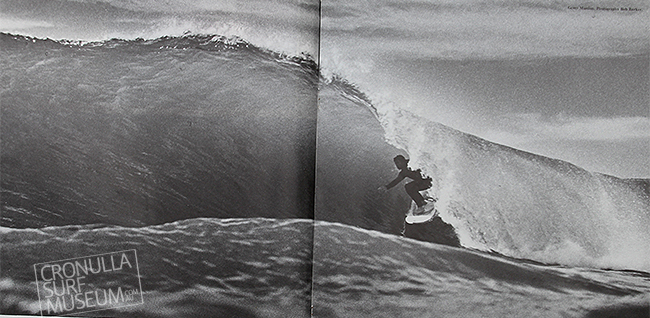 Popout
Posted: November 14, 2012 at 6:13 pm
Gerry Popout Manion was a lucky grom who had the rare distinction to be allowed to sit out the back with all the Point heavies and regulars. The only trouble was he could only take the waves that no one wanted which usually meant a solid pounding. After a while of taking anything that came his way his go for it nature impressed the older guys and he ended up becoming one of the boys and taking the cream of the sets. Photo Stroh Circa 80's.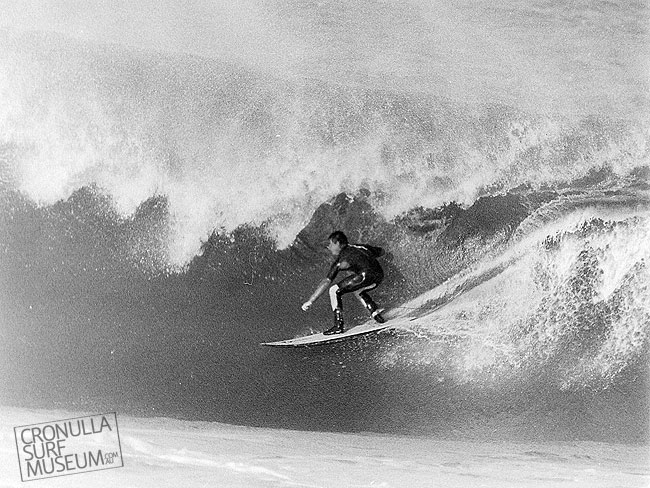 Popout
Posted: June 13, 2012 at 3:33 pm
Gerry "Popout"Manion is the everready of Cronulla surfing as he just keeps going. In the 70's he put Cronulla Point, Shark Island and himself on the surfing map. In the 80's he continued to charge on the biggest days and his image pulling in to some crazy pits earned admirers from coast to coast . This shot was taken early 90's and now its 2012, Popout is still out there pulling in as he was spotted surfing The Point on the last big swell. Photo Stroh.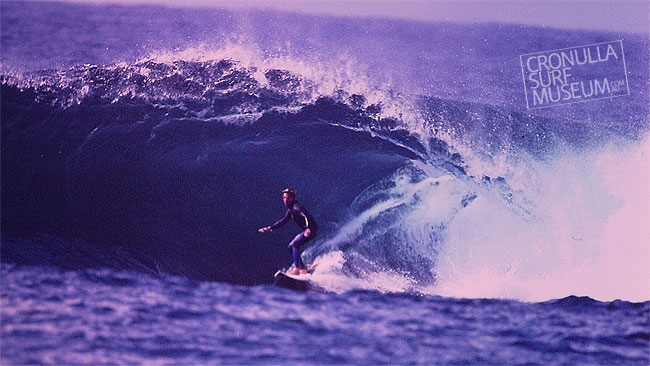 Cover Shots Surfing Magazine
Posted: June 7, 2012 at 6:16 pm
Heres the cover of three Surfing magazines featuring local boys gaining worldwide exposure. Nov Issue '78 featuring Popout and Greg Melhuish.Jim Banks Pipe barrel April 81 and Occy Nov '84.