South Cronulla 1955
Posted: May 16, 2013 at 11:16 am
The Beachfront and concrete walkway at South Cronulla 1955.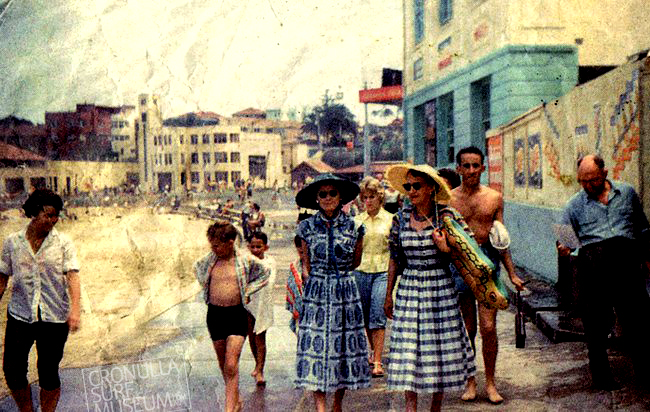 South Cronulla Beach Milkbar
Posted: January 20, 2013 at 11:58 am
In the early 60's the milkbar next to the main pedestrian crossing at South Cronulla Beach was the hang for surfers,  it was known for its tasty milk shakes. Mark Bluey Aprilovic took it over in the 80's but after a short time turned it into the Cronulla Surf Design shop where it stayed for several years before relocating it up to the main street. This shot of the original shop was taken by Bob Weeks.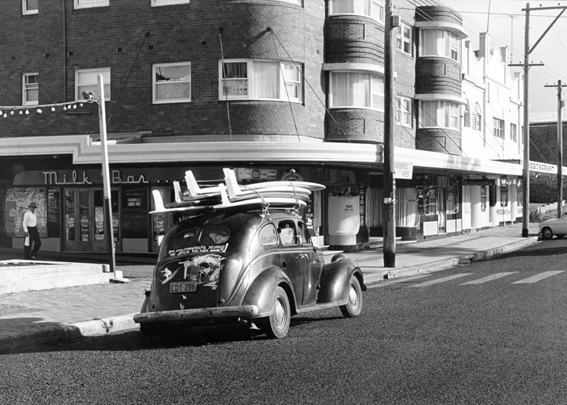 The South Cronulla Crew Early 50's
Posted: August 21, 2012 at 12:35 pm
Southies Surf Club boys of the early 50's. Note The Point headland in the background looking very undeveloped. Interesting  enough back in those days riders had their names painted onto their boards. In this photo theres Buck Spencer, Chic Perryman, Barry Regan and John Griffiths.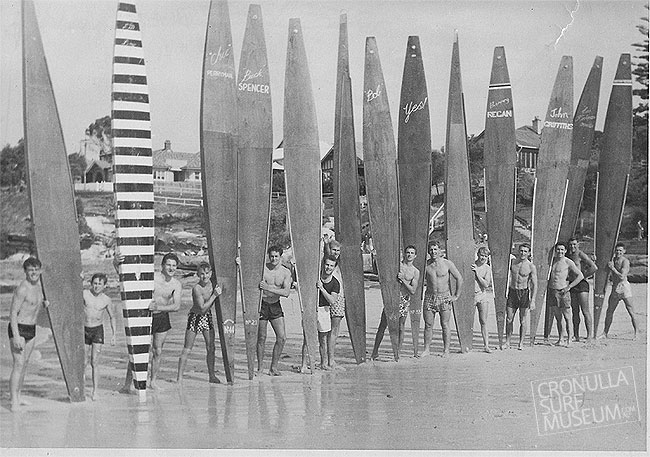 Storm Damage at Southies
Posted: June 7, 2012 at 7:41 pm
1950 a huge swell demolished the sea wall at South Cronulla. It wont be the last time that mother nature takes its course.