Richard James
Posted: December 24, 2011 at 12:42 pm
Spike was one of the founding members of Kurranulla Boardriders Club in 1978  which was setup by G&S to promote young local talent. Eventually that club morphed into Cronulla Boardriders which still stands strong today. Spike as a founding member was given the honor of Life Membership in CBC. Photo below young Richard lining up at The Point Circa 80's by Stroh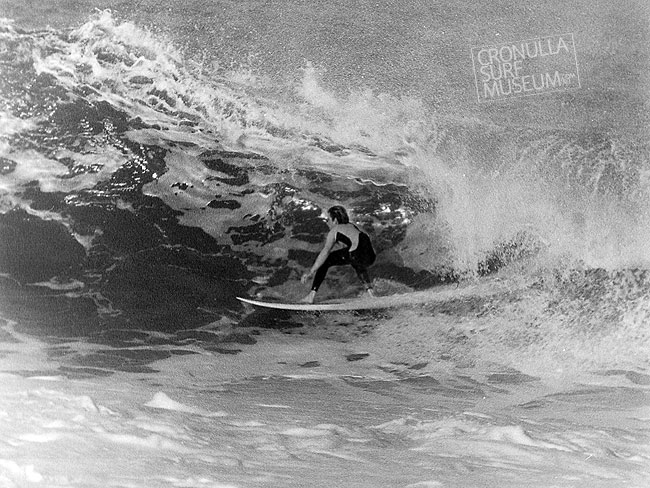 Richard James
Posted: October 19, 2011 at 4:32 pm
Spike scans the lineup as the sun sets and says farewell to an old friend after a day of solid swells at The Point in the mid 80's. Photo Chris Stroh.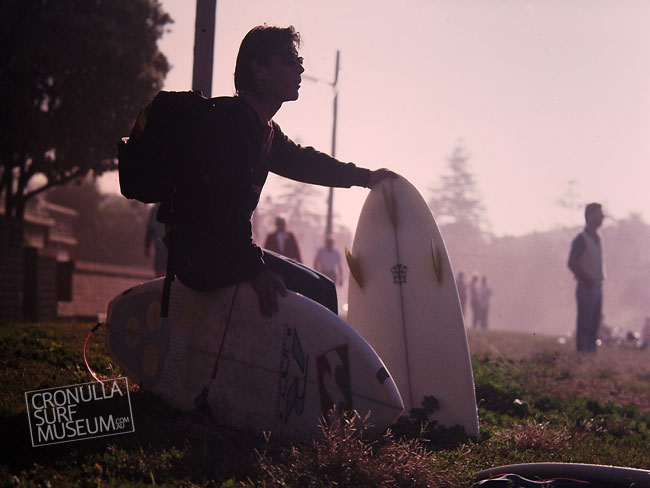 Spike James
Posted: July 15, 2011 at 3:06 pm
Richard "Spike"James  excelled at The Point on those mean days and earned a reputation as one of the areas best tube riders during his time in Cronulla throughout the 80's before moving North. Photo Stroh late 80's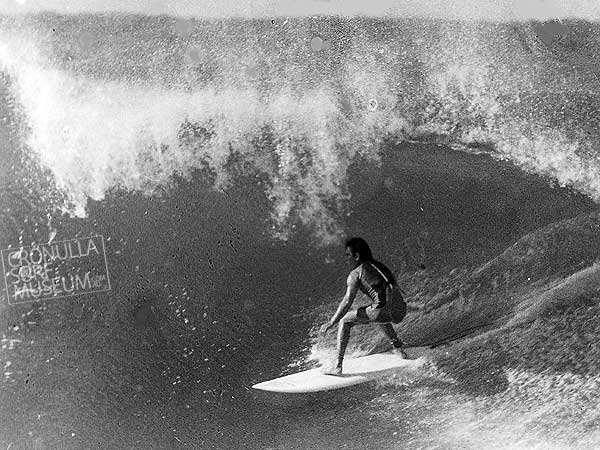 Baby Spike.
Posted: May 21, 2011 at 9:33 am
This is the first pic I ever took of Richard James ,  he was just a little grommet  not that long out of nappies riding his G&S board. It was shot on a small day at Shark Island. Probably early 80's Photo Chris Stroh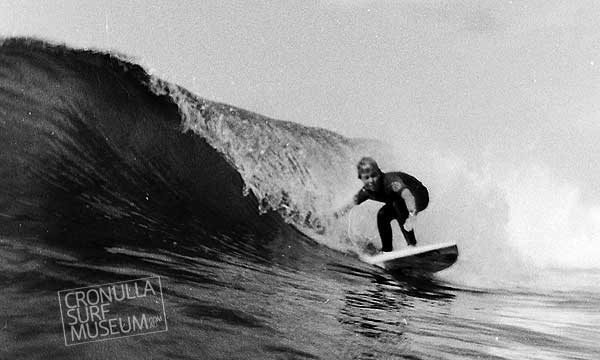 Spike
Posted: May 16, 2011 at 2:20 pm
Richard "Spike" James along with Michael Mackie were the next generation who  took over at The Point from the 70's crew like Gary Hughes, Banksy, Meluish ,Chook,Popout and the rest. Spike used the same go for it pull no punches approach like those before him. Below Richard snavels a first reef insider on a small day in the 80's photo Stroh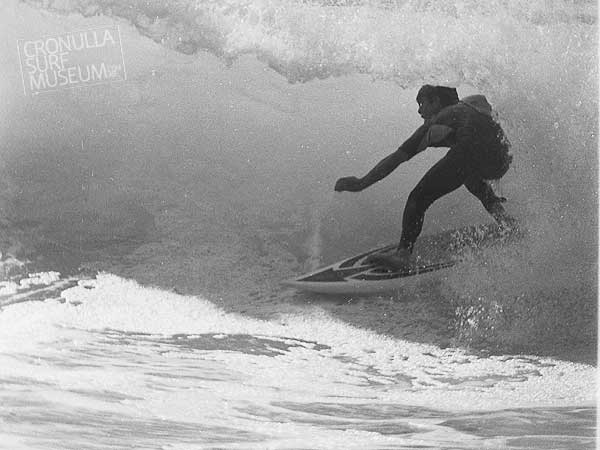 Richard "Spike"James
Posted: March 11, 2011 at 7:11 pm
Spike is one of the most hardcore and passionate surfers to ever come out of Cronulla. During the 80's he was a standout at the Point and Island pulling his magician act by disappearing behind the curtain and then reappearing out of long impossible to make pits. This pic on a small day sees Spike weaving his magic.Photo Stroh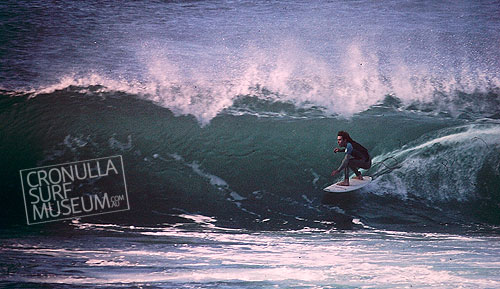 Spike in Waves
Posted: October 27, 2010 at 3:48 pm
Richard "Spike" James featured in a Waves article around '88 based on City Surfing. The double spread was taken by Peter Simmons of Spike heavily pitted at The Point.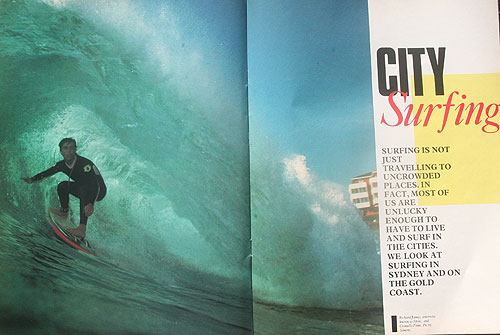 Richard "Spike" James
Posted: October 19, 2010 at 3:01 pm
Young Spike was a Point and Island standout from a very young age. Very stylish tube rider known to pull the occasional casual hands behind the back barrel style plus he was a competive force as well. He also was a long time teamrider  for Force 9.This pic was taken in March 81 lining up the inside reef suck at The Point pic Stroh