Keith Paull and Peter Clarke Surfboards
Posted: April 28, 2013 at 2:09 pm
Keith Paull was one of the highest profile Aussie surfers of the 60's moved to Cronulla from the Goldcoast  in '66 and rode and shaped for Peter Clarke Surfboards until '68 eventually moving to the Northside factory. This adv from Surfing World in 68.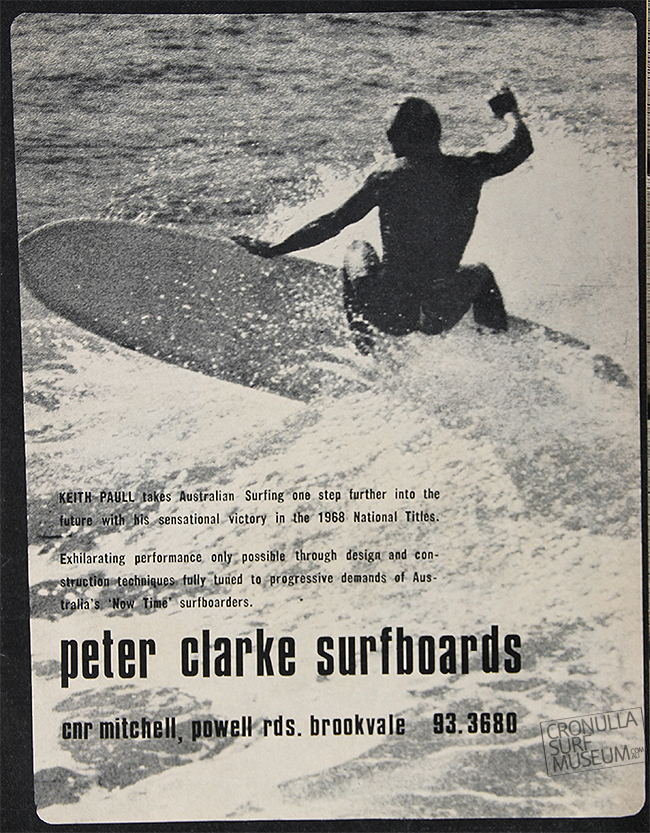 Keith Paull Model
Posted: March 26, 2013 at 1:43 pm
This Keith Paull model from Peter Clarke surfboards was recently unearthed in a back shed where it has remained untouched since the late 60's.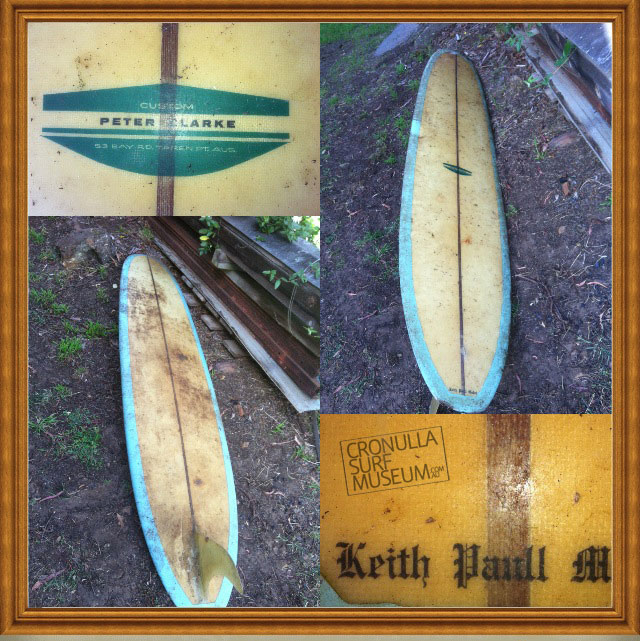 Peter Clarke Surfboards
Posted: December 9, 2012 at 5:01 pm
Advertisement for Peter Clarke Surfboards around '69.The guy hanging over the back of the train carriage looking at the camera is Glynn Ritchie who was the Shaper at Peter's Brookvale factory. The boards had dropped to under the 6 foot mark and it was also when Mitchell Raye was learning to shape under Glynn , great days ,great boards… within 6 months they were making full concave boards.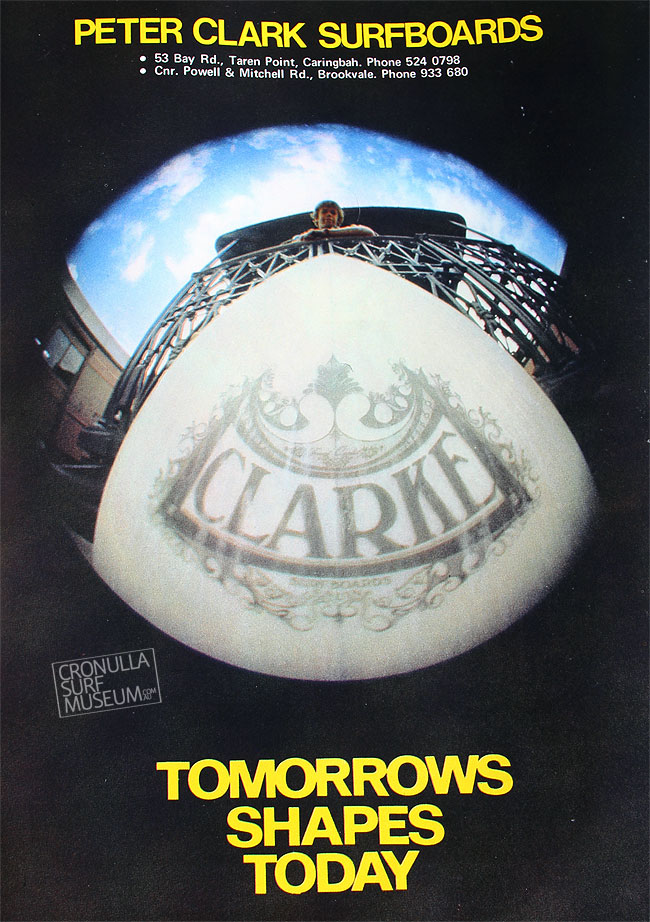 Peter Clarke Surfboards Adv. 1970
Posted: September 21, 2012 at 7:40 pm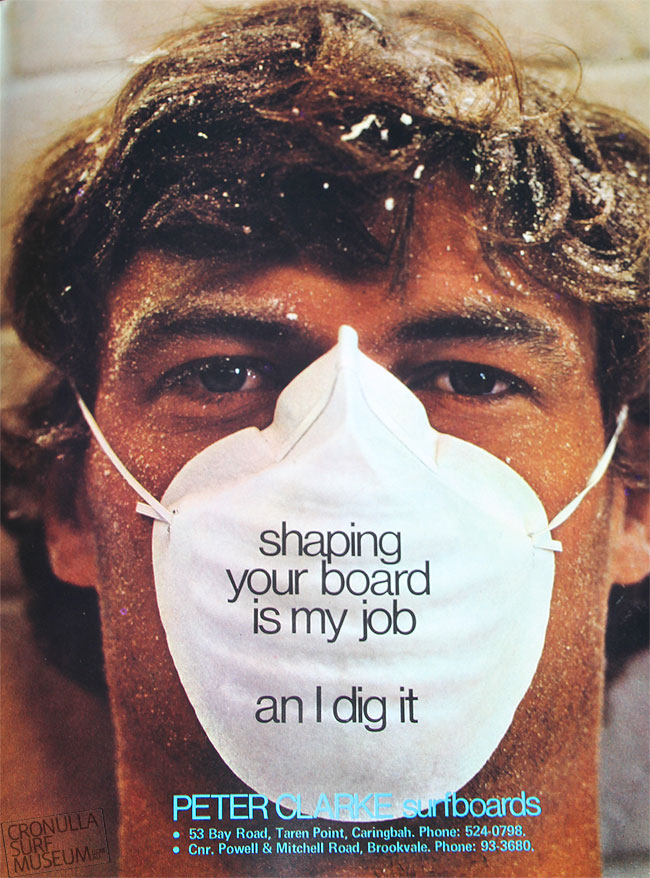 Peter Clarke Surfboards
Posted: August 18, 2012 at 2:35 pm
This Peter Clarke Surfboards adv. was in Surf Int. in the late 60's. It was typical of the psychedelic influenced times.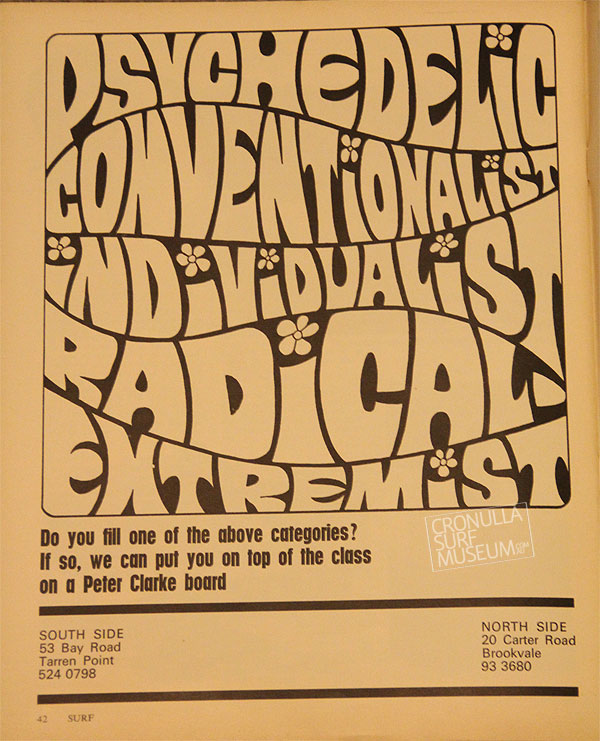 Peter Collins
Posted: July 28, 2012 at 7:15 pm
Peter "Beatle" Collins was the shaper at Peter Clarke Surfboards around '76 right up to the time the factory burnt down. Beatle then moved to the far South Coast.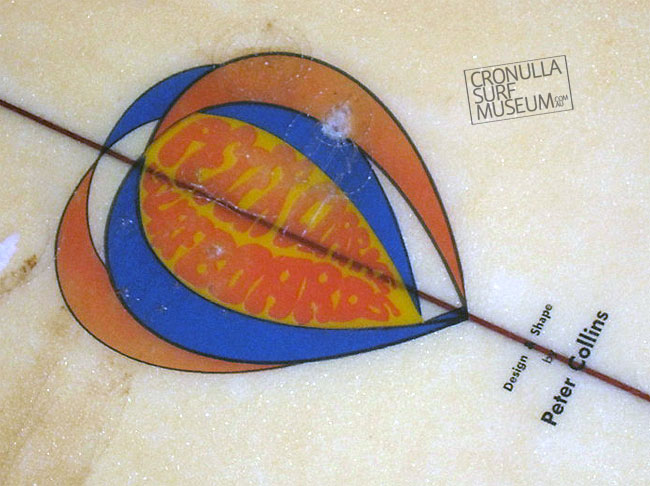 Peter Clarke Savage Model 70's
Posted: July 9, 2012 at 4:31 pm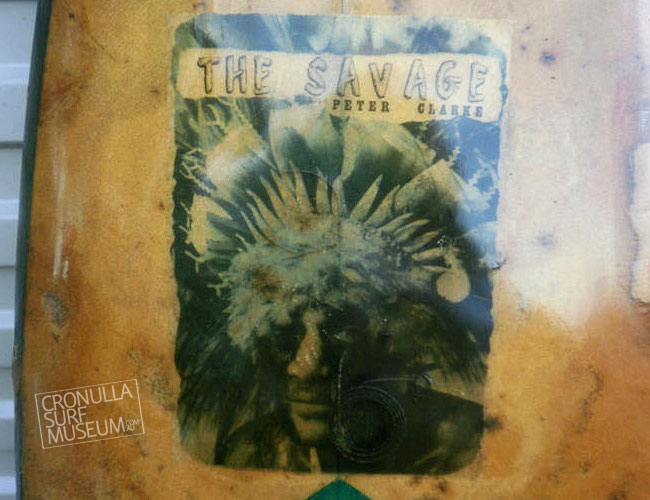 Clarke Surfboards
Posted: May 21, 2012 at 1:37 pm
Mid 70's Peter Clarke Surfboards introduced two young shapers in Geoff Solness and Greg Melhuish. Both local surfers went on to make names for themselves in Cronulla for charging those big south swells as well as for their shaping skills.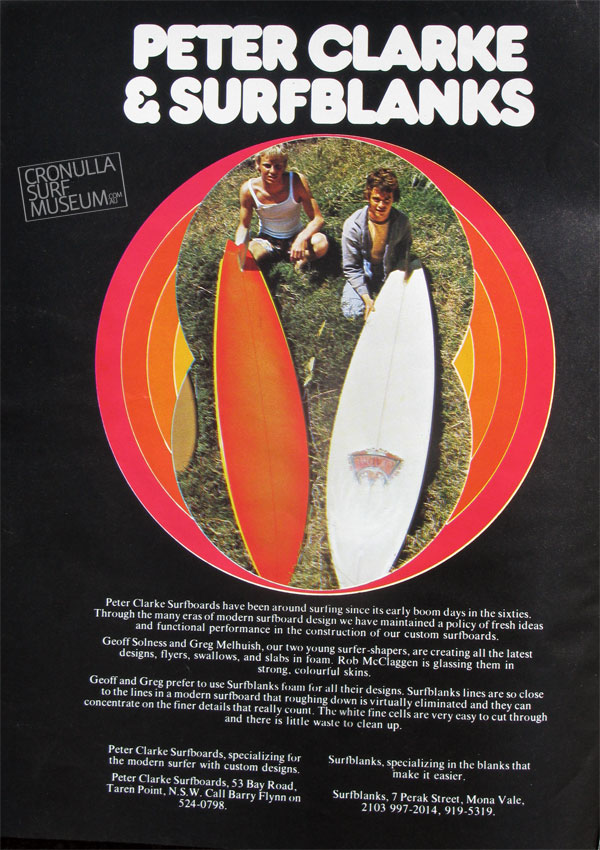 Peter Clarke 70's Single Fin
Posted: April 17, 2012 at 7:15 pm
Mid 70's shape, single fin swallow  tail by Peter Clarke.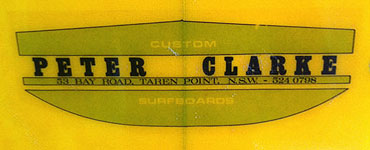 ]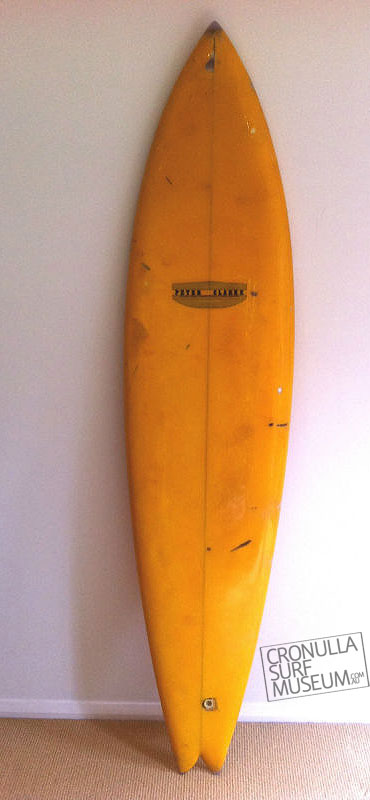 Peter Clarke Surfboard
Posted: March 27, 2012 at 8:17 pm
VINTAGE-PETER-CLARKE-TRACKER-SAFE-SET-SINGLE-FIN-68-69.