Greg Melhuish
Posted: December 22, 2012 at 9:11 pm
Check out this Vegemite Kid adv. from around 1980. The surfer is Greg Magu Melhuish however the photo has been reversed surfing Cronulla Point photo Greg Button.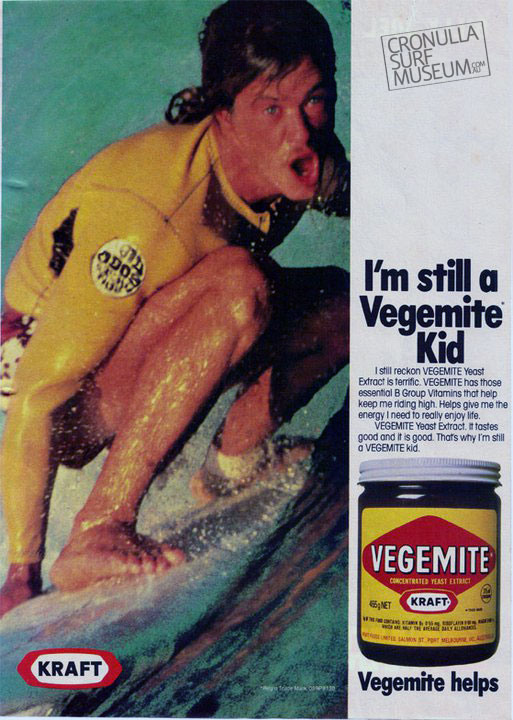 Cover Shots Surfing Magazine
Posted: June 7, 2012 at 6:16 pm
Heres the cover of three Surfing magazines featuring local boys gaining worldwide exposure. Nov Issue '78 featuring Popout and Greg Melhuish.Jim Banks Pipe barrel April 81 and Occy Nov '84.
Night Surfing
Posted: January 1, 2012 at 1:15 pm
Sandshoes reef Circa 70's budding surf photographer Peter Solness experiments with night flash water photography, an area rarely seen before, Matt maniac Dave Shaw and Greg Melhuish fill the frames. From the pages of Surfing World.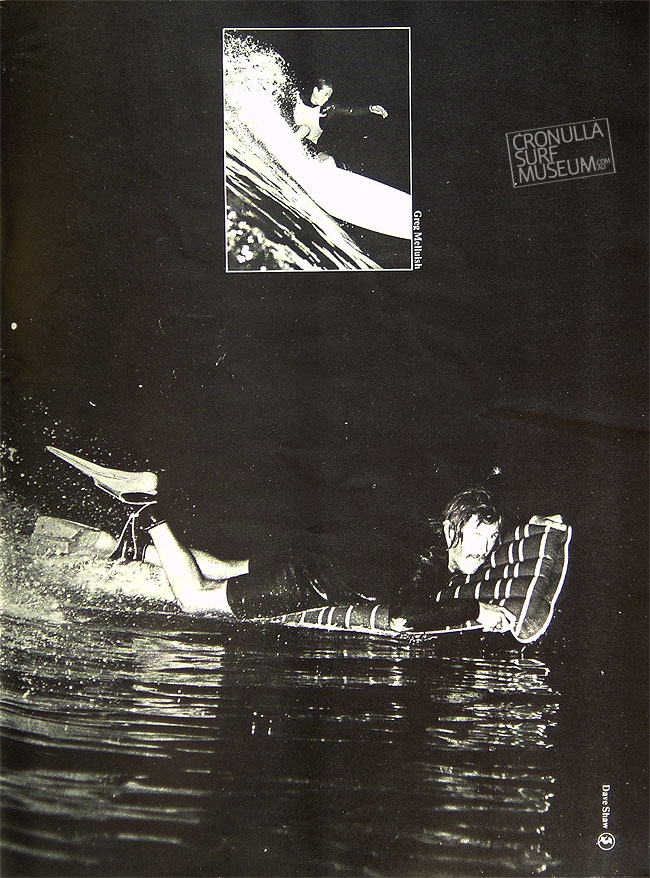 Greg Melhuish and Butto '77
Posted: July 24, 2011 at 10:11 am
This  shot of Greg Melhuish a well respected  surferand  shaper for G&S appeared on the cover of Surfing World Vol 25 No5 taken at The Point by Greg Button in 1977. Butto was a regular out the Point and Island charging on his kneelo but always found the time to snap off some deep action water shots around this time. Butto along with Dave Shaw in the 70's  put Cronulla on the surfing map as well as introduce many of The Shires top waves and riders to outside of the area.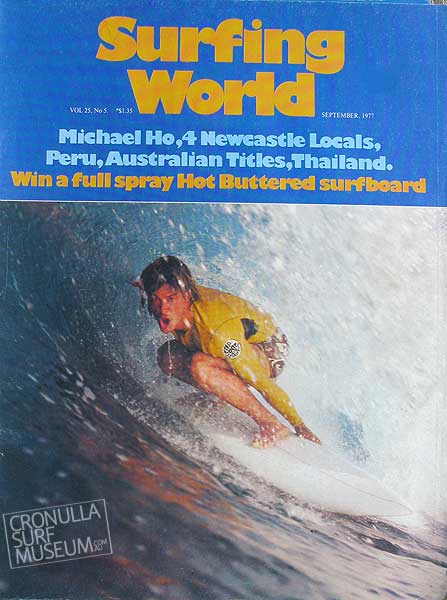 Greg Meluish
Posted: April 18, 2011 at 8:09 pm
2nd Reef specialist and respected shaper Greg Melhuish negotiating a Cronulla Point barrel. Photo Dave Shaw '79.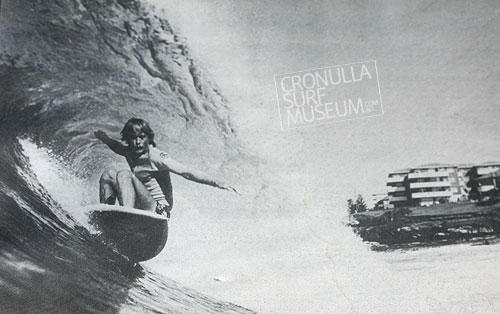 Greg Melhuish
Posted: December 16, 2010 at 11:09 am
Greg Meluish during his time shaping at G & S was well respected in the industry in the 70's. Greg was just as well respected for his surfing ability. Melhuish was always a standard out at The Point when the waves got big and round and was featured in many of the mags during that time. This shot by taken in the late 70's appeared in the Surfing World Issue 171 and was snapped by Dave Shaw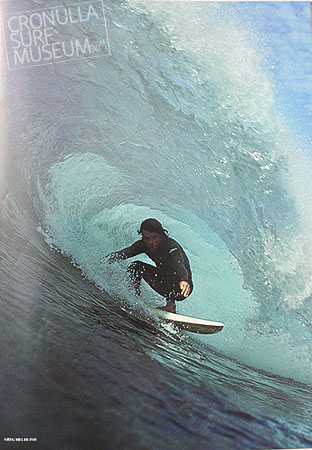 Surf Mag Cover
Posted: October 3, 2010 at 10:03 am
The cover of Steve Core's "Surf" Vol.1 No.6 Nov 77. A shot of Greg Melhuish at Cronulla Point, Photo by Dave Shaw. Core's mag put Cronulla on the map as local stars got well deserved media coverage.