G&S Bonza Circa 70's
Posted: January 15, 2015 at 11:25 pm
G&S Single Fin Shape
Posted: December 26, 2014 at 9:36 pm
G&S Adv '77
Posted: December 26, 2014 at 9:12 pm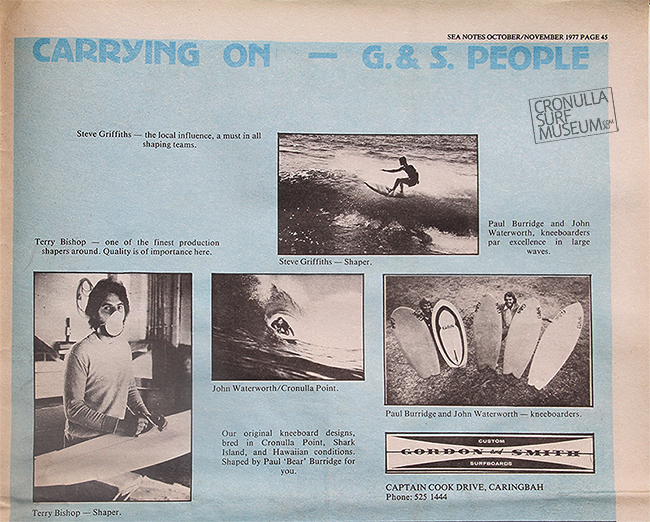 G&S Terry Bishop Twinnie
Posted: November 9, 2014 at 8:17 am
G&S Early Adv. '66
Posted: October 18, 2014 at 10:01 am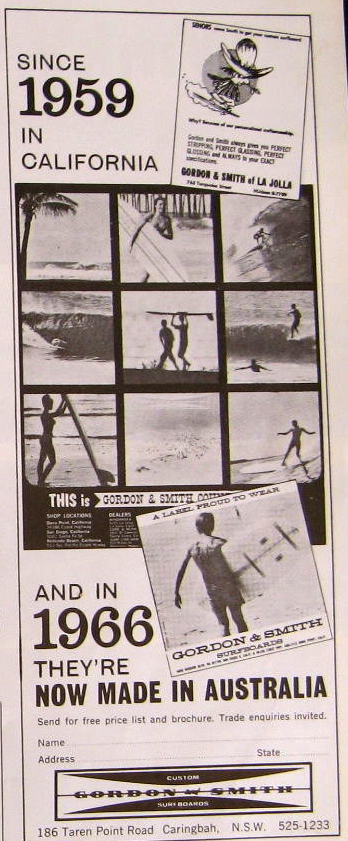 G&S Logo by Mike Salisbury
Posted: July 16, 2014 at 8:27 pm
The iconic G&S logo was the handiwork of Mike Salisbury a former San Diego surfer. Mike has since become one of the most famous brand artists in the world today. To see more of his work go to www.mikesalisbury.net

G&S Twin Fin
Posted: July 4, 2014 at 11:57 pm
Around 1970 boards went super short.The 5ft stubby twin fin.
Peter Glasson '67
Posted: June 14, 2014 at 5:27 am
From Glasso's memorabilia, two invoices for Bobby Brown custom boards from G&S in 1967.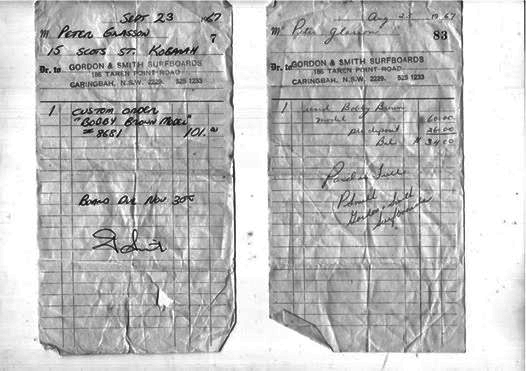 The BONZA
Posted: June 3, 2014 at 1:51 am
G&S were at the forefront of the twin keel BONZA design in the 70's.
G&S Logo 70's
Posted: May 14, 2014 at 5:53 pm