Gary Green / Force 9
Posted: February 21, 2015 at 9:39 pm
Gary Green
Posted: February 10, 2015 at 7:05 am
Force 9 and Piping How Wetsuits days Circa 80's photo Chris Stroh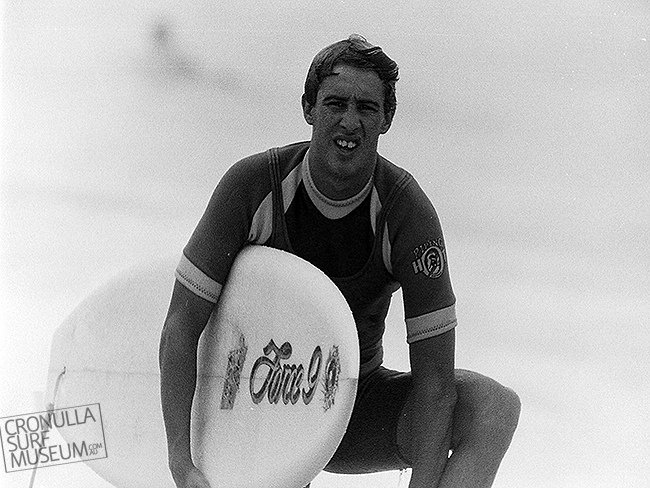 Gary Green
Posted: July 5, 2014 at 1:53 am
One of the most stylish surfers to ever come out of Cronulla, Gary Green Circa 80's photo Chris Stroh.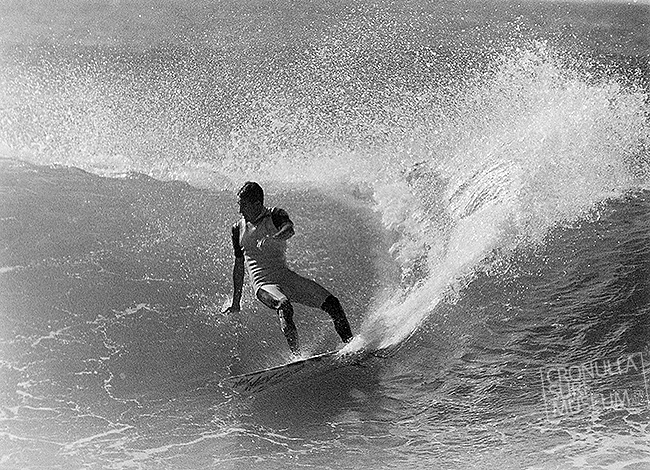 Tracks Covers
Posted: May 8, 2014 at 10:08 am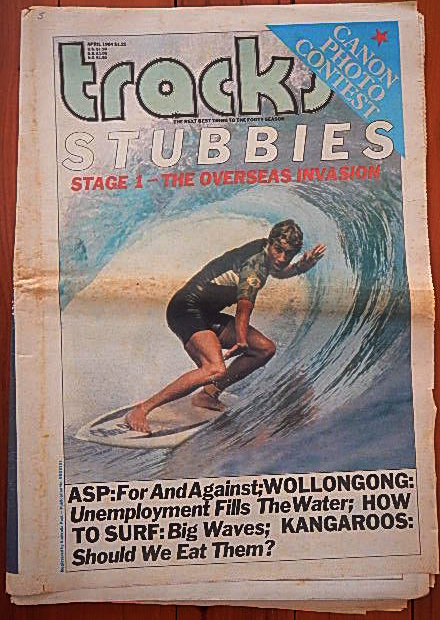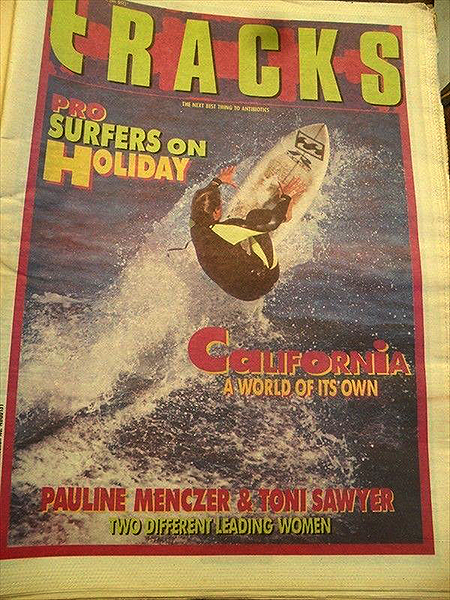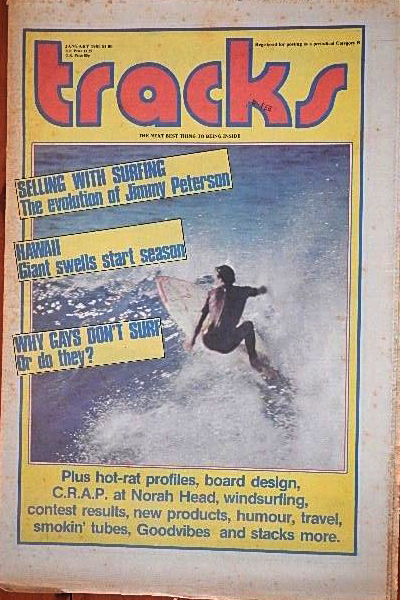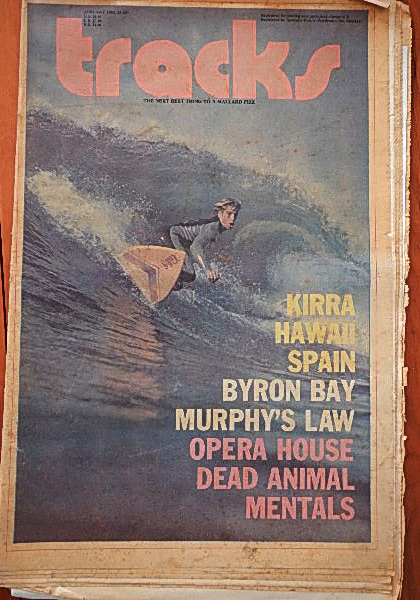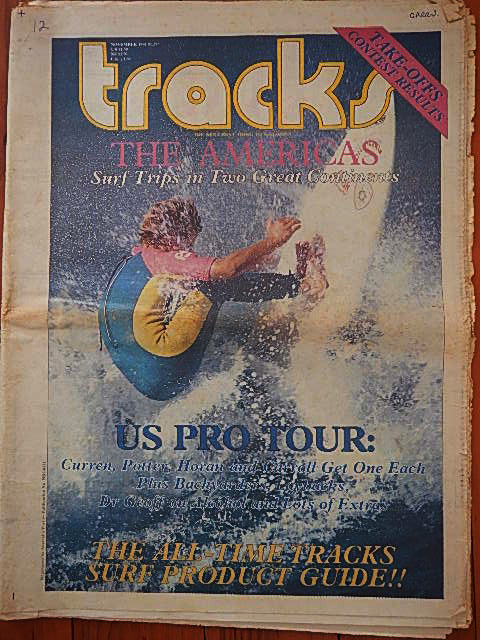 Gary Green
Posted: January 13, 2013 at 8:03 am
This shot of Cronulla's prodical son Gary Green was taken at the south end of The Wall around 1990, Greeny as always was ripping it up around this time he was hooked up with Rip Curl and The Search.Photo Chris Stroh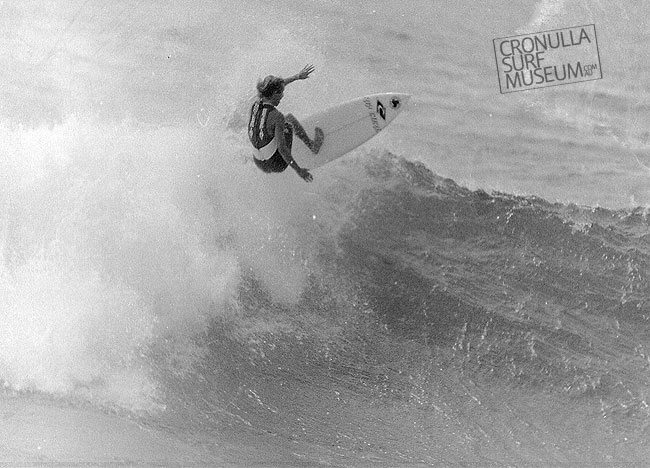 Greeny Surfing World Cover
Posted: December 16, 2012 at 3:39 pm
Surfing World Issue 193 Gary Green scores the cover with his fins on display photo Bruce Channon.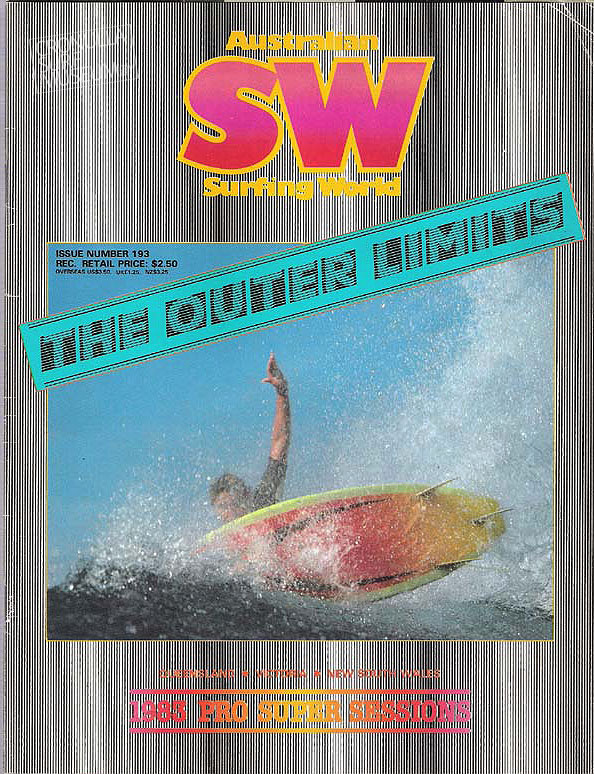 Greeny
Posted: June 23, 2012 at 6:14 pm
Gary Green  has the prestige of having  his name in print along with the elite of surfing's hierarchy in Matt Warshaws Encyclopedia of Surfing. It states Greeny was born in 1963 and raised in a $30.00 a week flat in western Sydney before moving to Newport at age 14.Three years later he moved to Cronulla.  He joined the Pro Tour in '84. Midway through the 1987 tour year when he was ranked in 6th position he bailed on contest surfing and became one of the first non competitive pros who was paid to travel instead. This shot Greeny was taken on the South Coast mid 80's photo Stroh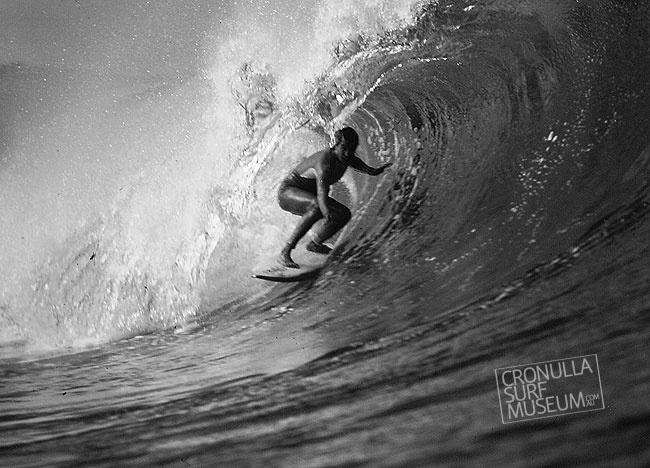 Green Machine
Posted: April 17, 2012 at 7:47 pm
This shot of Gary Green is part of well over a 1000 or more B/W negative photos I discovered recently in a box tucked away in the garage that Id forgotten all about. Theres plenty of unseen shots of Occy, Murph, Mackie,Pringle and the rest of the 80's crew that will be featured in the coming months. This snap of Gary shows the clean style that took him right to the top of pro surfing back in the day. Words and image by Chris Stroh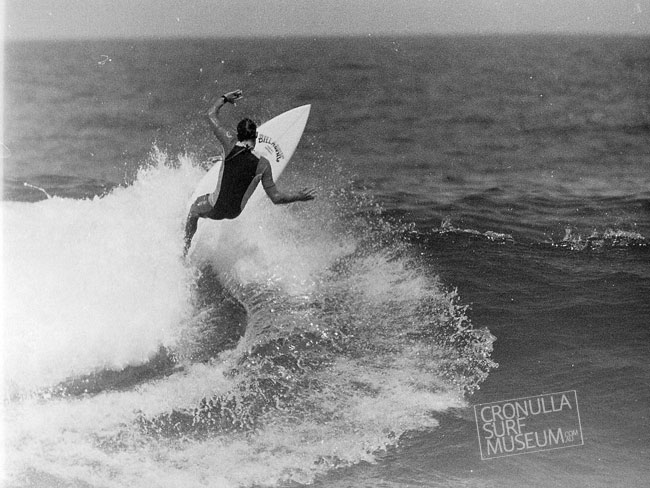 Gary Green
Posted: April 2, 2012 at 1:58 pm
The enimatic Gary Green finding the long eerie Voodoo walls to his liking. Mid 80's photo Stroh.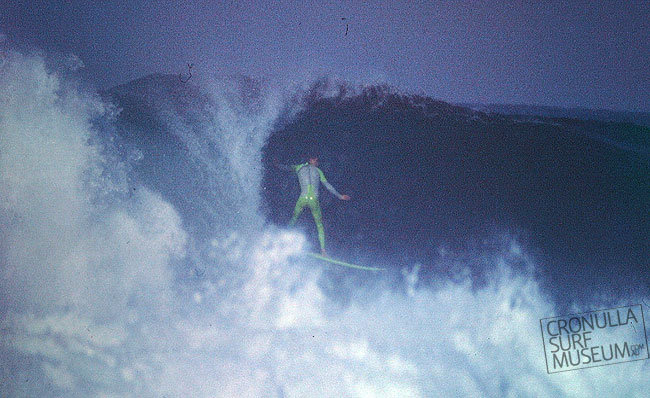 Greeny Cover '85
Posted: March 22, 2012 at 9:36 am
Classic Surfer cover of Gary Green at Blackrock by Peter Simons