Smurf and Kingy
Posted: June 6, 2023 at 11:38 am
Smurf and Kingy 2 local legends. Photo Courtesy Andy King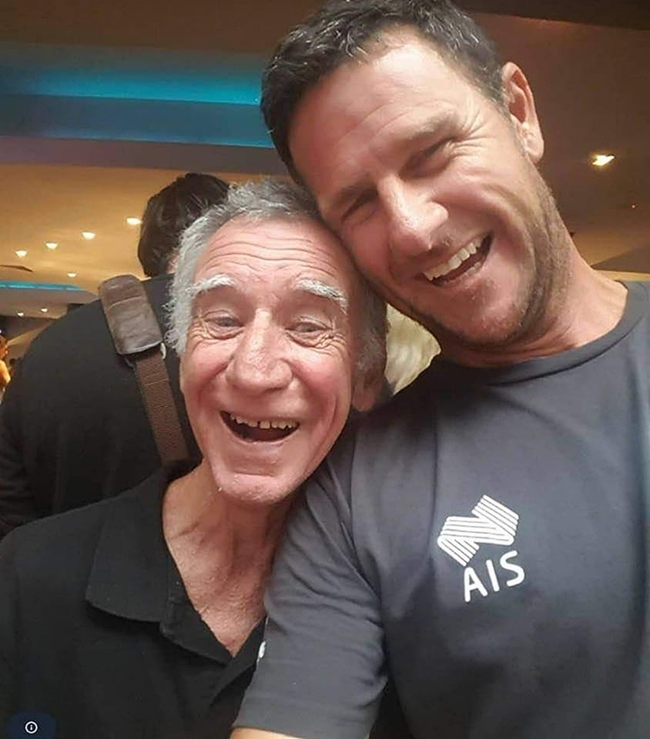 Andy King
Posted: June 11, 2019 at 11:14 am
Andy King 90s photo Southwave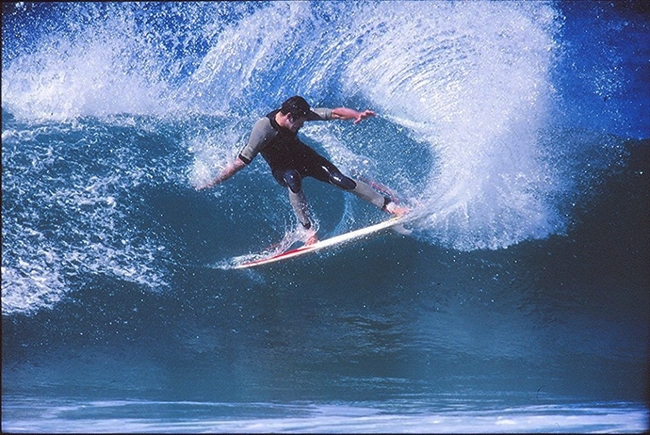 Andy King
Posted: June 14, 2014 at 5:21 am
Andy King was still a young tacker when he started charging at Shark Island on his backside in the 90's. From early on he showed the talent that would soon earn him the well deserved respect from his peers. photo Chris Stroh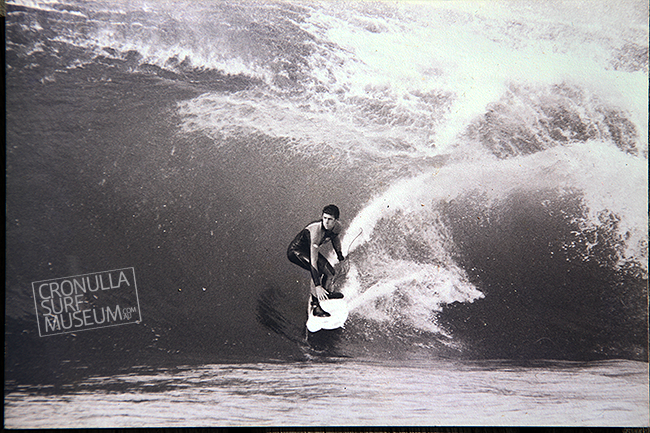 Alley Groms
Posted: June 24, 2013 at 4:02 pm
North Cronulla Alley has always attracted its fair share of young surf rats who excel quickly in the Rip bowl thanks to its consistency. In the late 80's 2 of the best Groms on the rise was Jenna and Andy King seen here having a typical schoolboy daydream.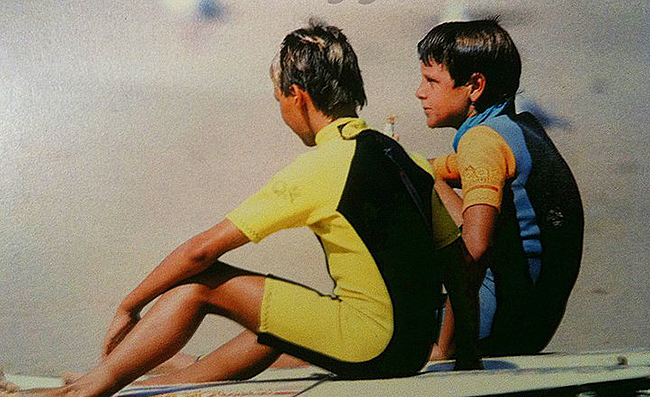 SMP and Andy King
Posted: November 6, 2012 at 10:25 am
The Clothing brand SMP which many believed the name refered to  "Smoke More Pot" had strong ties with Cronulla. Team manager Shane Moran hooked up local surfers like Fletch and Andy King when the brand was making a strong impact on the surf and snow market. Below Andy King adv. from Underground Surf Mag Circa 90's taken by Chris Stroh.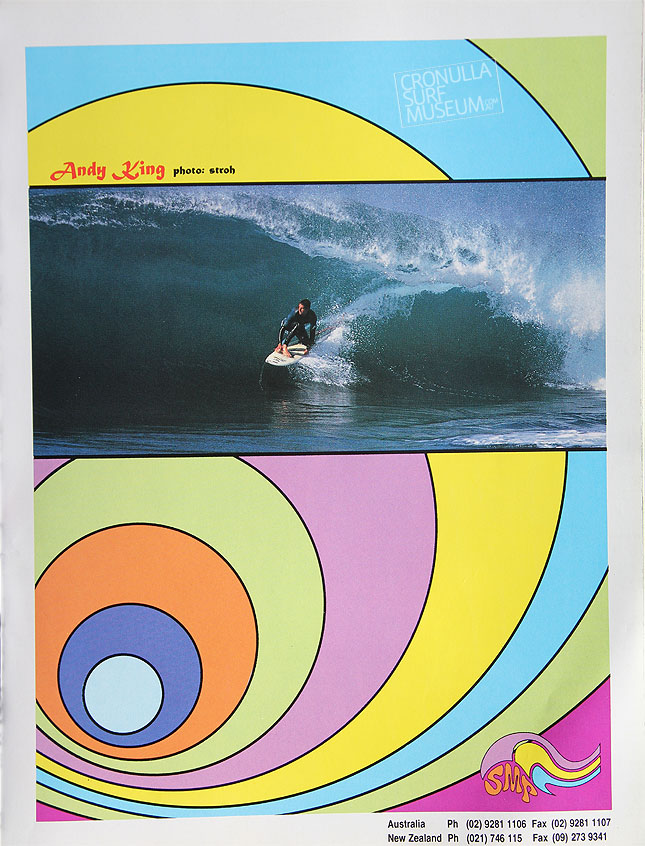 Andy King
Posted: June 13, 2012 at 2:46 pm
Andy King set out for the horizon with the help of a boat to capture these off shore reef shots with a few mates. The spot in question only works a handful of times a year and breaks a long way from shore. Kingy seems to be on it most swells. Taken around early 2000.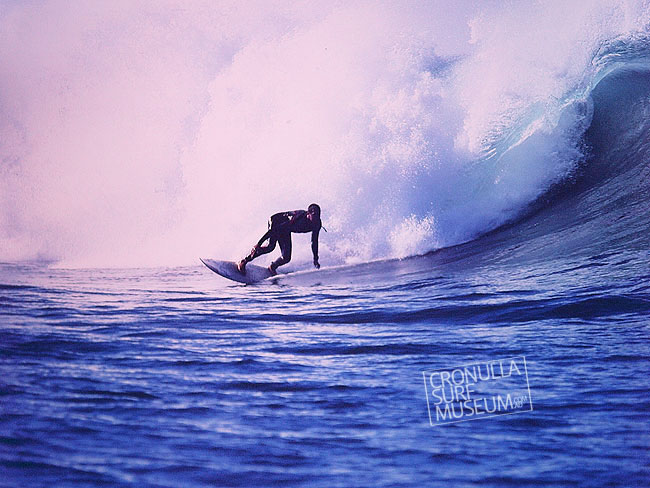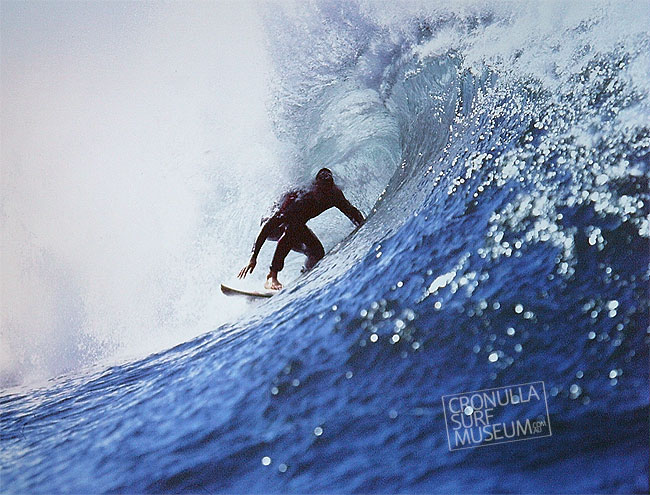 Andy King
Posted: April 12, 2012 at 10:26 am
This photo of Andy was taken at Suckrock probably late 90's or early 2000. Andy was just hitting his peak and was all over the mags and contests riding for SMP clothing. A decade and some earlier Andy just a skinny grommet at the time bought his first surfboard ( a battered old Waterforce) off Craig Stroh. The pair would hook up again in the coming years as it was Craig who took the pic of Kingy below and many others. Such a natural cruiser, loving life in the barrel.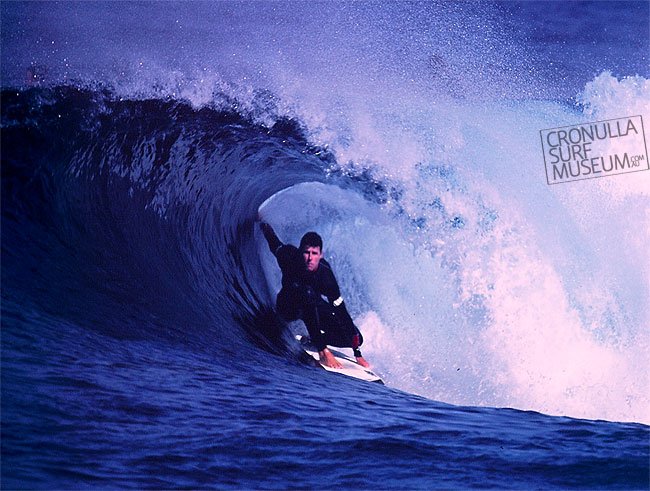 Kingy
Posted: January 1, 2012 at 1:40 pm
Andy King tackles Voodoo on a clean winters day photo Craig Stroh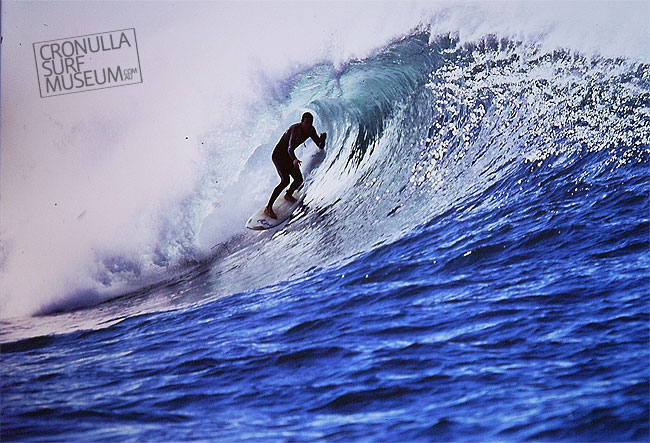 Andy King
Posted: October 19, 2011 at 4:03 pm
Pikers Hole has become the in spot to get barrelled over the last few years. Surfers come from near and far to sample its mutant barrels. Andy King is one of the standout Cronulla locals who likes to give it a nudge. Pic Chris Stroh
Andy King Rockpools.
Posted: October 2, 2011 at 1:50 pm