Board Rego
Posted: August 8, 2021 at 11:44 am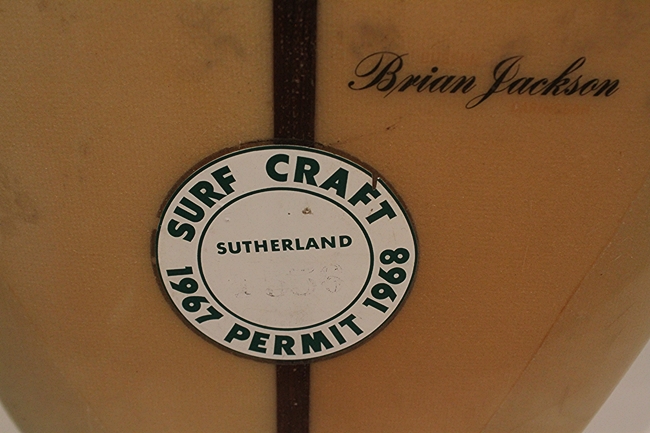 August 1965. John Foster
Posted: July 2, 2021 at 9:15 pm
August 1965 John Foster going left at Cronulla Point. A lot of board riders in the 60s started out body surfing before moving on to boards. Photo taken by Rod Margieson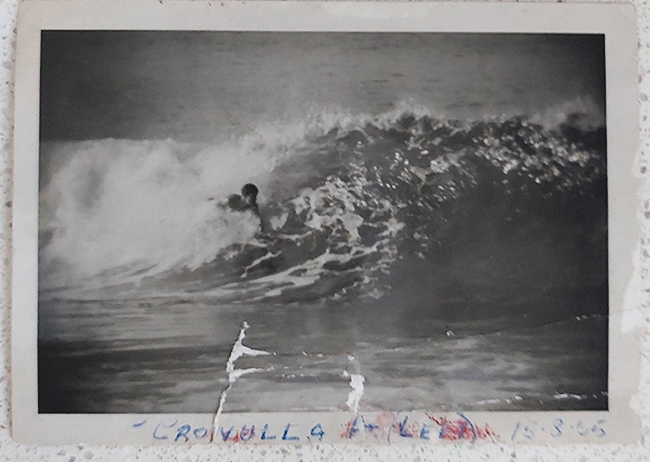 Doormouse and Jacko
Posted: April 5, 2021 at 12:22 pm
Alan Doorman and Brian Jackson at Cronulla Point From Surfabout Vol 1 No 2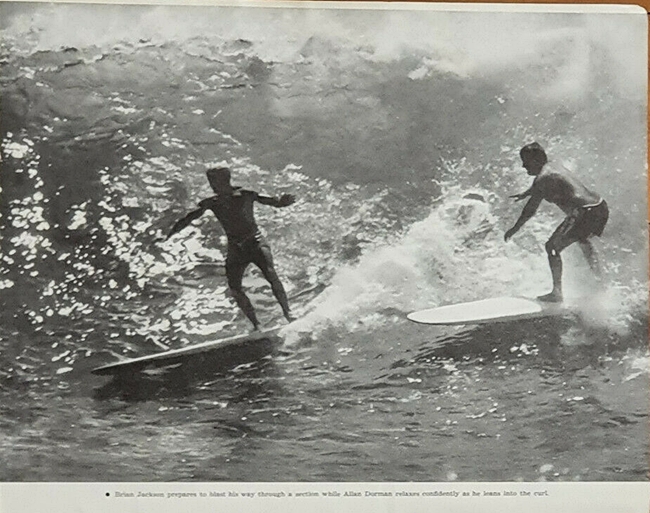 The Major and Tossle
Posted: April 5, 2021 at 12:20 pm
Surfabout Vol1 No2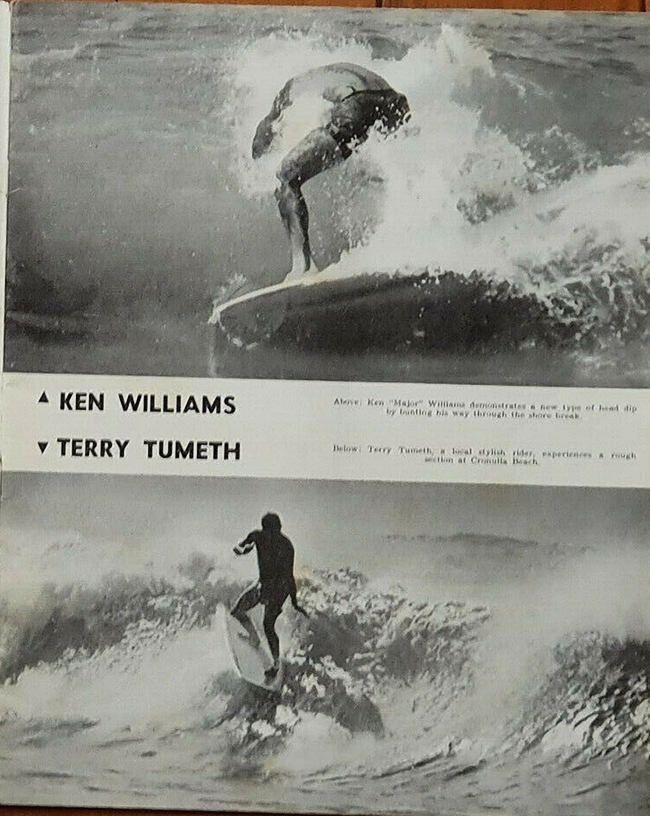 Cronulla Point by Bob Weeks
Posted: April 5, 2021 at 12:17 pm
Surfabout Magazine Vol2 No2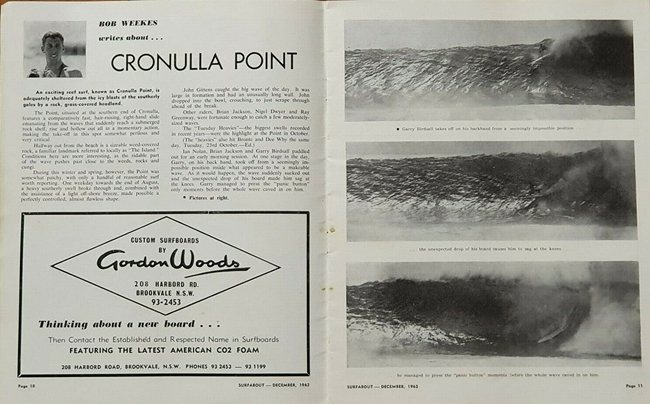 John Monie '65
Posted: March 30, 2021 at 6:17 pm
John Monie  shaper at G&S from Surfing World Volume 5 no 4 1965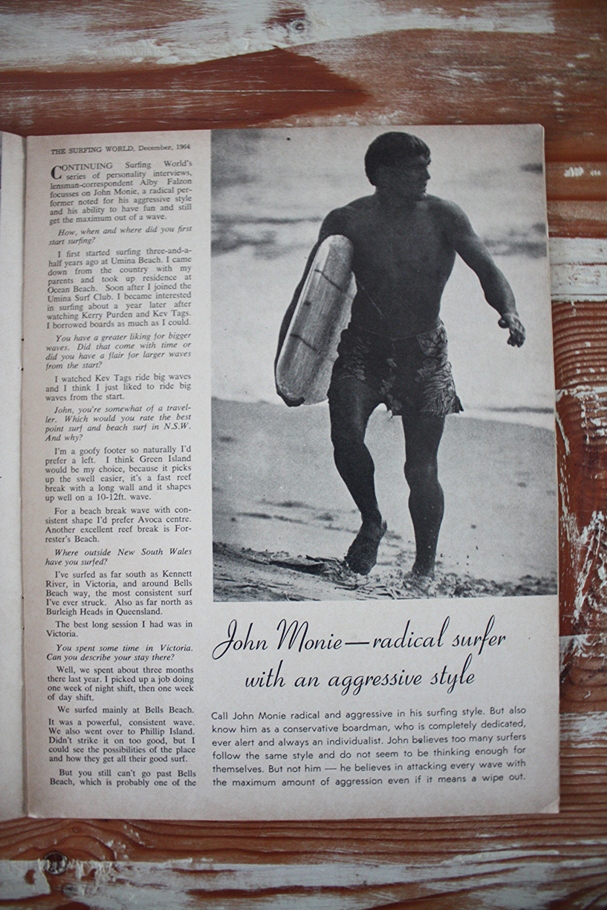 Jack Eden Photos 1963
Posted: March 30, 2021 at 6:03 pm
Jack Eden photos 1963 riders include Gary Birdsall, Billy Dews, Dave Coppleson, Alan Dorman, Ian Nolan and Ray Greenaway
Elouera Surf Club '68
Posted: March 22, 2021 at 9:58 am
Summer 1968. Just after the Elouera surf club was built in 68, this surf carnival was held. Tim Vanderlaan photo collection.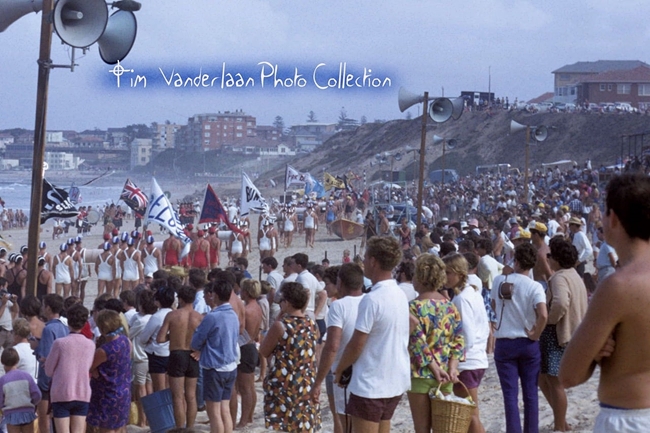 Ray Wheeler '65
Posted: March 22, 2021 at 9:55 am
Wheels at  Cronulla Pt 1965. In his teenage years Ray Wheeler was one of the best surfers in Cronulla before he moved North and began breaking records with his water skiing talents.
Feb 1964 Elouera Beach
Posted: March 22, 2021 at 9:43 am
Feb 1964. Elouera Beach. This picture was taken at the eastern end of Hume Road, and years before the road linking Wanda and North Cronulla was built. Tim Vanderlaan photo collection